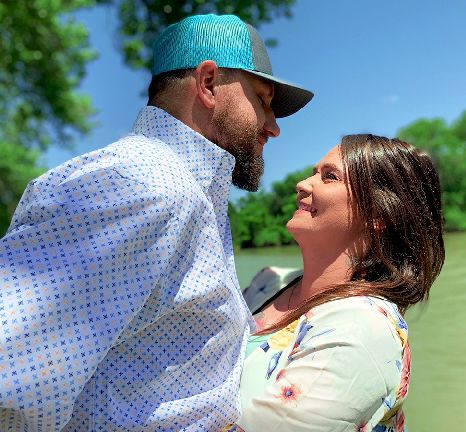 Kevin Miller and Jamie Moyer, of West, Texas, are pleased to announce their engagement and upcoming wedding ceremony on October 26, 2019 in Bosqueville, Texas.
Jamie Lee Moyer is the daughter of Jackie Moyer and Deborah Jo Lindsey of Waco, Texas, and granddaughter to Joe and Donna Lindsey of Bosqueville, Texas.
Kevin Wayne Miller is the son of Richard Miller and Shirley Miller of Lacy Lakeview, Texas, and grandson to Conrad Miller and Barbra Miller of Hamilton, Montana, and Alvin and Ethel Stephens of Mount Vernon, Washington.

"Be completely humble and gentle; be patient, bearing with one another in love. Make every effort to keep the unity of the Spirit through the bond of peace."
Ephesians 4:2-3