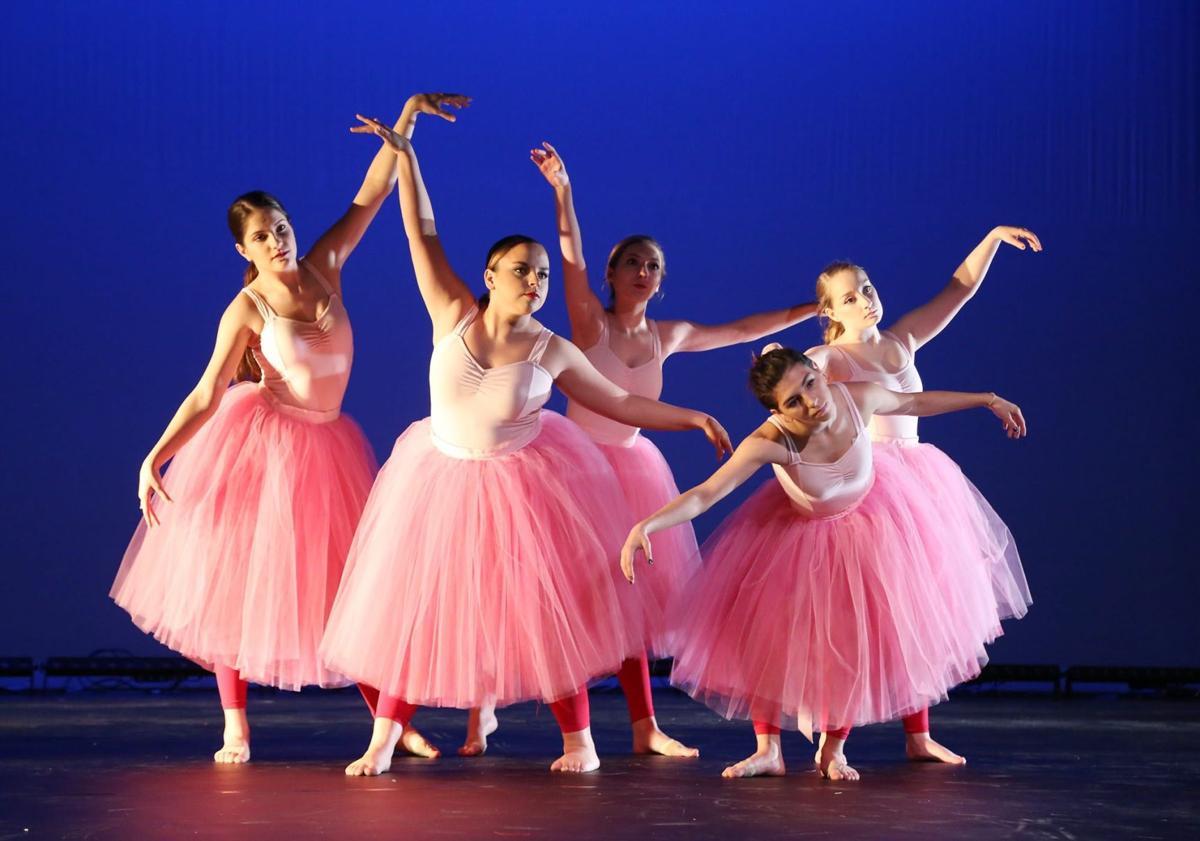 McLennan Community College's "Fall [and recover] Dance Concert" lasts only about an hour, but in that time covers a wide range of enjoyable dance, music and clever, inventive staging.
The first dance concert under new MCC dance instructor/choreographer Melissa Edwards puts some 40 students onstage in the course of the evening. They dance in groups small and large, with music recorded and live, and in styles spanning and mixing contemporary, hip-hop, ballet, jazz and tap, all unified by an earnest energy and love for the art.
The large-group, high-energy pieces "Stompa," choreographed by Edwards, and "Misdemeanor," choregraphed by Cameron Gradel, bookend the concert (after a preshow "Chillin' in the Lobby") and in between is a satisfying variety of dance and movement, much of which was imagined and designed by students.
Keele Herbert's "Dollhouse" combines balletic grace with angular movements suggesting mechanical dolls. Lauren Hill's and Olivia Wise's "Dark Matter" had dancer Jay Alvarez activating five others as he dances around them, and with them, on a dark stage, dropping a small light at their feet to bring them into movement. Fingertip lights turnmotion into bits and lines of light in Edwards' group piece "Back To Black," set to music by Beyonce and Andre 3000.
Sammi Lynn provided the concert's one solo piece in her "Starving Flame" while Gradel and Abbey Fitzjarrell won one of opening night's louder ovations for their deliciously measured tap duo set to Oscar Peterson's jazzy piano take of Gershwin's "Summertime," a piece choreographed by guest artist Jeremy Arnold of Austin.
"Fall [and recover] Dance Concert" communicates an expanded sense of dance in "How Glory Goes," a piece fusing full-body movement and American Sign Language, and performed by MCC dancers, deaf students and those in the college's Interpretive Training program, with live accompaniment from singer Jessica Deaver and pianist Chris Arnold. Joshua Barber's well-made short film "Process/Product" captures the pre-concert work of rehearsals.
Caleb Stroman's lighting design provides different looks for each of the concert's 11 pieces, from the strong red, blue and green side lighting that amps the energy of Gradel's "New Dorp New York" to the two spotlights used on "Summertime."
The highly accessible "Fall [and recover] Dance Concert" not only entertains, but leaves its audience with a strong sense that dance and movement are open for everyone."Fall [and recover] Dance Concert" continues with performances at 7:30 p.m. Friday and Saturday, Nov. 13-14, at MCC's Ball Performing Arts Center. Tickets cost $10; call the box office at 299-8200.
Stay up-to-date on what's happening
Receive the latest in local entertainment news in your inbox weekly!