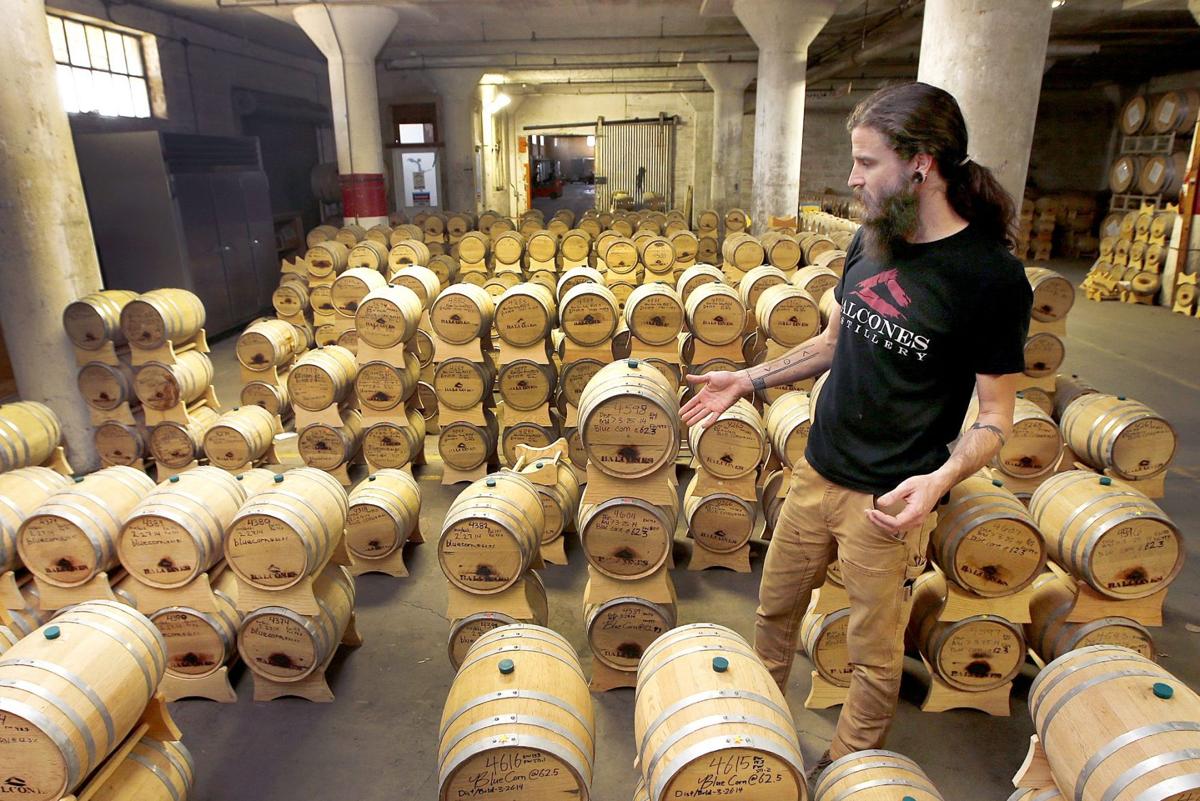 Waco's maker of fine whiskey, Balcones Distilling, keeps receiving accolades from the industry. It most recently won three titles from the 2016 World Whiskies Awards in New York City.
Its True Blue 100 received World's Best Corn Whisky, the highest-tier award in the category. Its "1" Single Malt was named the Best American Single Malt, and its 2015 Staff Selection Single Barrel received Best Single Cask American Single Malt.
"The World Whiskies Awards is one of the most venerable spirits competitions in the world," Balcones Head Distiller Jared Himstedt said. "We are excited and humbled to have our whiskeys recognized by them. Our staff is especially honored for the Best Single Cask American Single Malt award received by their personally chosen cask of whiskey."
Balcones was founded under the 17th Street Bridge in downtown Waco and has relocated to a new distillery in the old Texas Fireproof Storage building at 225 S. 11th St., which dates back to 1923. Renovations and the installation of new equipment will give Balcones four times the spirit distilling capacity.
The company has won more than 160 awards and accolades since 2009, with 50 coming in 2015 alone.
Waco-based Balcones Distilling has received yet another official toast for the quality of its whiskey.
TheFiftyBest.com recently sponsored an American single malt whiskey tasting in New York City, where 21 contenders were evaluated for the "Best American Whiskey" awards for 2016. Balcones received a Double Gold medal for its Texas Single Malt Whisky, the highest honor bestowed.
The judges described the spirit as "sweet, elegant, smooth and gentle," according to a news release.
"We are honored to be acknowledged by The Fifty Best," said Jared Himstedt, head distiller for Balcones, in a prepared statement. "This is the first time they have evaluated American single malts, and we are very pleased to have placed so well in their blind tasting."
The contest's panel of 15 judges sampled the single malt whiskeys and rated them individually on a scale of 1 to 5. The whiskeys were poured into fresh glasses from new sealed bottles and served at slightly above room temperature "to ensure the true essence of the spirits was not compromised."
TheFiftyBest.com is an online guide to fine living, featuring ratings from judges, including journalists who write about wine and spirits, spirits professionals, retailers, mixologists, spirits consultants and connoisseurs, Balcones publicist Jade Magalhaes said.
Balcones, founded in 2008, has won more than 160 awards and accolades since 2009 and more than 50 in 2015 alone.
Waco-based Balcones Distillery has again come home with a barrel full of awards for its whiskey.
It was named the American Craft Whiskey Distillery of the Year at the annual Wizards of Whisky Awards, an honor reserved for the highest-scoring whiskey makers in a particular region of the world. Balcones Staff Selection Single Barrel, a limited edition of the distillery's Texas Single Malt, was named the American Craft Single Malt of the Year.
In all, the distillery earned three gold medals, one each for Texas Blue Corn Bourbon, Texas Single Malt and Staff Selection Single Barrel. It also earned a silver medal for True Blue 100. In addition to these medals and titles, the Staff Selection Single Barrel was recognized as a runner-up for World Distiller of the Year, World Whisky of the Year and Single Malt Whisky of the Year, according to a news release the company published after its victories.
"Having our whiskies recognized at such a prestigious competition by impartial judges is an honor," Balcones Head Distiller Jared Himstedt said. "These awards affirmed the art and passion we put into our expressions and drive us to keep striving for excellence."
Be the first to know
Get local news delivered to your inbox!