MEXICO CITY -- Mexico posted a near-record one-day total of 857 newly confirmed COVID-19 deaths Tuesday, bringing the country's confirmed deat…
CHICAGO (AP) — Chicago Public Schools is expected to announce Wednesday that it will start the school year with all-remote learning in respons…
JUNEAU, Alaska (AP) — President Donald Trump's eldest son agreed Tuesday with calls to block a proposed copper and gold mine near the headwate…
SAN RAMON, Calif. (AP) — A former Google engineer has been sentenced to 18 months in prison after pleading to guilty to stealing trade secrets…
NEW YORK (AP) — Virgin Atlantic, the airline founded by British businessman Richard Branson, filed Tuesday for protection in U.S. bankruptcy c…
Eastman Kodak's potentially lucrative deal to help the U.S. government make more generic drugs domestically is threatening to turn into a regu…
Laziza Mediterranean Cuisine
The COVID-19 pandemic that's flattening the economy is also flattening the seating — well, the seating floor — at Waco Civic Theatre.
COLUMBIA, S.C. (AP) — Wary of possible vulnerability to coronavirus-related lawsuits, hundreds of members of South Carolina's business communi…
About 4,000 new laptop computers bound for an Alabama school district were held up over issues with manufacturers, weeks before the school yea…
SACRAMENTO, Calif. (AP) — California prosecutors on Tuesday asked the NFL to remove a video produced as part of the league's Inspire Change ca…
A Waco couple is suing a local dental practice, alleging officials induced them to extract their teeth to have implants, falsified credit appl…
WASHINGTON (AP) — Black-owned businesses have been almost twice as likely to fail as businesses overall during the current pandemic, according…
SANTA FE, N.M. (AP) — The New Mexico Supreme Court on Tuesday unanimously upheld the governor's authority to fine businesses up to $5,000 a da…
Comcast's NBCUniversal is having company-wide layoffs, a spokeswoman confirmed.
JACKSON, Miss. (AP) — Mississippi Gov. Tate Reeves said Tuesday that he's setting a statewide order for people to wear masks in public amid a …
WASHINGTON (AP) — Frustrated Senate Republicans re-upped their complaints on Tuesday that Democratic negotiators are staking too hard a line i…
BURBANK, Calif. (AP) — Walt Disney Co. on Tuesday reported that its net income fell dramatically in the three-month period that ended in June …
NEW YORK (AP) — Fox News Channel viewers are usually a loyal bunch, but thousands looked for the "off" switch during last week's telecast of c…
NEW YORK (AP) — U.S. stock indexes drifted higher Tuesday as Wall Street's big rally eased off the accelerator.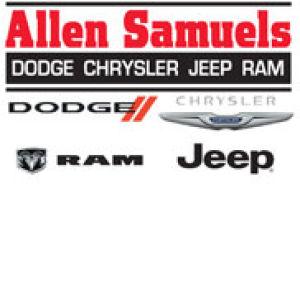 Allen Samuels Chrysler Dodge Jeep Ram l Waco TX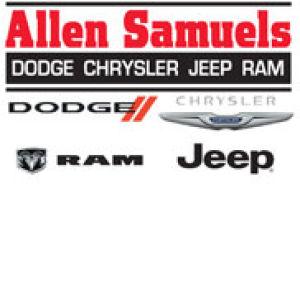 Allen Samuels Chrysler Dodge Jeep Ram l Waco TX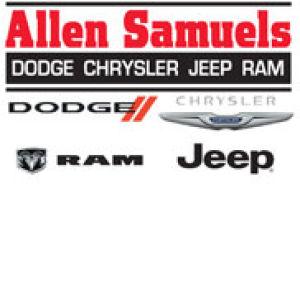 Allen Samuels Chrysler Dodge Jeep Ram l Waco TX
KNOXVILLE, Tenn. (AP) — A co-founder of Clayton Homes, a national home-building company, was killed when a helicopter crashed into the Tenness…
BATON ROUGE, La. (AP) — Gov. John Bel Edwards announced Tuesday that he'll continue Louisiana's statewide mask mandate and the business restri…
NEW YORK (AP) — President Donald Trump's demand that the U.S. government get a cut from a potential Microsoft purchase of TikTok is the latest…
RENO, Nev. (AP) — A botanist hired by a company planning to mine one of the most promising deposits of lithium in the world believes a rare de…
"Fixer Upper" fans, take heart: The new Magnolia Network will serve up a new season with Chip and Joanna Gaines returning as hosts.
NEW YORK (AP) — Wedding planners, photographers and other bridal vendors who make the magic happen have a heap of new worries in the middle of…
NEW YORK (AP) — For Michelle Lynn England, back-to-school shopping always meant heading to Target and the local mall with her two girls and dr…