CANBERRA, Australia (AP) — Britain and Australia have agreed on a free trade deal that will be released later Tuesday, Australian Trade Minist…
HONG KONG (AP) — Hong Kong's leader said Tuesday that her government is "highly concerned" about the situation at a nearby nuclear power plant…
BANGKOK (AP) — Shares were mixed in Asia on Tuesday, with Chinese markets losing ground, after gains in several big-name tech companies includ…
RICHMOND, Va. (AP) — A cyberespionage campaign blamed on China was more sweeping than previously known, with suspected state-backed hackers ex…
BRUSSELS (AP) — President Joe Biden is seeking to tamp down trade tensions with European allies as he spends one last day consulting with west…
WASHINGTON (AP) — The Justice Department will tighten its rules around obtaining records from members of Congress, Attorney General Merrick Ga…
SAN DIEGO (AP) — A producer for a now-defunct California porn website was sentenced to 20 years in federal prison Monday for coercing or trick…
HONOLULU -- Hawaii says a vaccinated Oahu resident who traveled to Nevada last month has tested positive for the delta variant of COVID-19.
DALLAS (AP) — On the cusp of summer, the electric power grid manager for most of Texas on Monday issued its second conservation alert since th…
MISSOULA, Mont. (AP) — Public review has begun for a proposal to boost radio and cellphone service in Glacier National Park in Montana, park o…
Fred Dulock has prepared tax returns 58 years, but this pandemic-influenced season has been "wild and woolly" as Tuesday's filing deadline arrives.
WASHINGTON (AP) — The Justice Department will tighten its rules around obtaining records from members of Congress, Attorney General Merrick Ga…
CHICAGO (AP) — An explosion at a northern Illinois chemical plant Monday morning sparked massive fires that sent flames and huge plumes of thi…
JACKSON, Miss. (AP) — A man who worked as an employee services contractor at a Mississippi poultry processing plant pleaded guilty Monday to a…
HARRISBURG, Pa. (AP) — Republicans who control Pennsylvania's Legislature are reprising a fight from last year, passing legislation Monday to …
BERLIN (AP) — Scientists say damaging frost that caused significant economic loss to France's central winegrowing region this year was made mo…
Technology companies helped lift stocks higher on Wall Street, nudging the S&P 500 to its third straight all-time high, even as other part…
HOUSTON (AP) — Jennifer Bridges, a registered nurse in Houston, is steadfast in her belief that it's wrong for her employer to force hospital …
IDAHO FALLS, Idaho (AP) — Water managers are cutting off irrigation flows to farmers in Idaho's Wood River basin and wildlife officials are sc…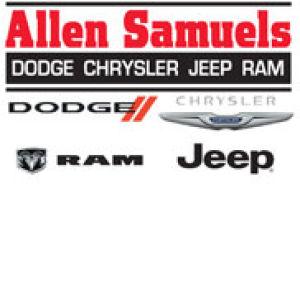 Allen Samuels Chrysler Dodge Jeep Ram l Waco TX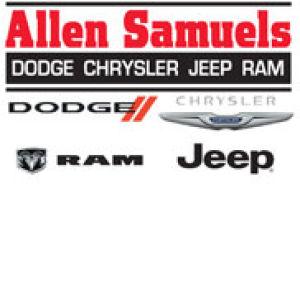 Allen Samuels Chrysler Dodge Jeep Ram l Waco TX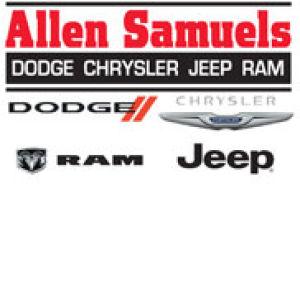 Allen Samuels Chrysler Dodge Jeep Ram l Waco TX
DETROIT (AP) — The president of General Motors says his company plans to announce more U.S. battery factories later this week.
And we talk about home prices.
You may soon receive a letter from the Internal Revenue Service (IRS), but unlike other notices from the agency, you might be thankful to rece…
TOPEKA, Kan. (AP) — Kansas' largest electric company expects to make its first big investments in solar energy over the next three years and p…
ST. PAUL, Minn. (AP) — The Minnesota Court of Appeals on Monday affirmed state regulators' key approvals of Enbridge Energy's Line 3 oil pipel…
The BNB (Binance Coin) price today, as of 11:30 a.m. ET, is $372.71, up 12.21% in the last 24 hours. It's down 5.70% from last week and down 3…
The Bitcoin (BTC) price today, as of 11:30 a.m. ET, is $40,641.24, up 13.18% in the last 24 hours. It's up 12.60% from last week and down 17.4…