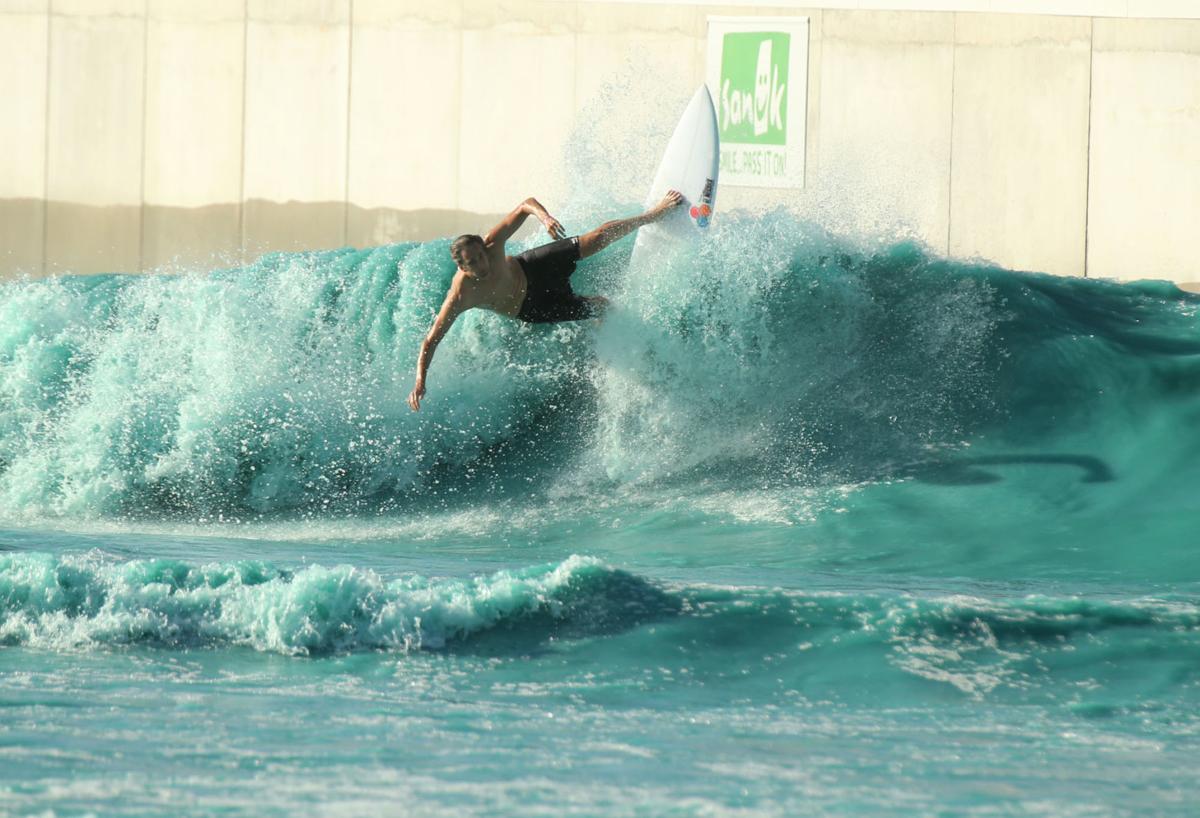 Health authorities have confirmed the presence of a deadly amoeba at a water sports complex east of Waco and linked it to the death of a New Jersey man who visited there last month.
Environmental testing on Sept. 27 found Naegleria fowleri in an untreated, unlined lake used for waterskiing at the BSR Cable Park in rural Axtell.
Water sampling at the adjacent BSR Surf Resort, Lazy River and Royal Flush slide did not find that pathogen, nicknamed the "brain-eating amoeba," but did find other water conditions that could be conducive to N. fowleri, according to a report from the U.S. Centers for Disease Control and Prevention.
Fabrizio "Fab" Stabile, 29, of New Jersey, visited the surf park Sept. 8 and died Sept. 21 of an extremely rare brain infection called primary amebic meningoencephalitis, caused by the N. fowleri amoeba. The Waco-McLennan County Public Health District reported Friday that "epidemiologic and environmental assessment indicate that exposure likely occurred at this facility."
"Although the N. fowleri was not detected in the Surf Resort, Lazy River, or the Royal Flush, the presence of fecal indicator organisms, high turbidity, low free chlorine levels, and other amoeba that occur along with N. fowleri indicate conditions favorable for N. fowleri growth," according to a statement from the district Friday, referring to the CDC report.
Owner Stuart E. Parsons Jr. said he voluntarily closed those three facilities Sept 30, pending plans to install a large new filtration system. Health district officials said Friday they will not allow the facilities to reopen until all health and safety issues have been addressed.
However, the cable park where the amoeba was found is allowed to remain open to the public "because the risk of exposure to N. fowleri is considered the same as any other natural bodies of freshwater and is not amenable to treatment," according to the district's statement.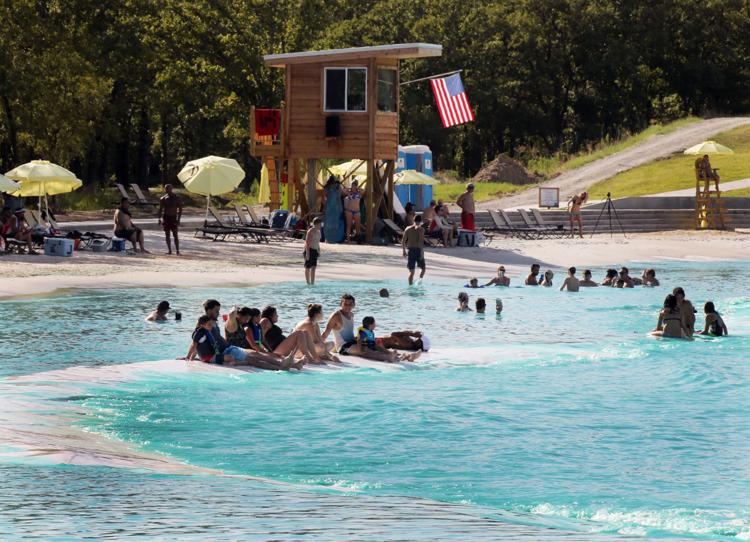 Parsons said Friday that the ski lake would be impossible to disinfect because it has a dirt bottom and more than 20 million gallons of water, about as much as 33 Olympic-size swimming pools.
By contrast, the other facilities are lined and are filled with water from a groundwater-fed reservoir on the property. Parsons said that in the past, he has kept that water circulating through the facilities and has added chlorine to it twice a week. He said he believed the water was safe and allowed his own family to use it.
He said now that he knows about the risk of N. fowleri, he will work with a North Carolina firm to install a state-of-the-art filtration system by February to ensure the water is "crystal clear" and less likely to provide conditions for the amoeba.
"We didn't know about this disease, and now the whole world knows about it," he said. "We're going to go above and beyond with the filtration system. I don't want to worry about surfers or my kid getting in the water and getting sick."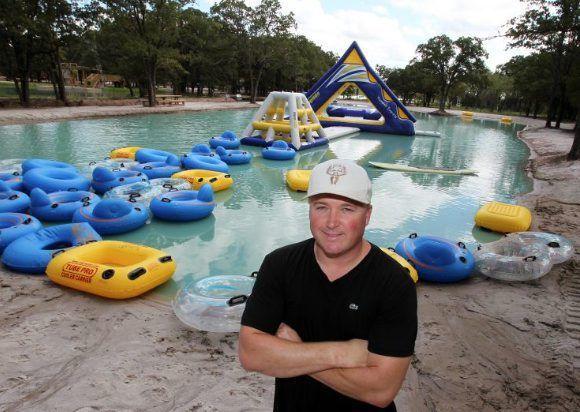 Parsons said the health district has known about his operations for years, and its officials visited the site before he opened the surf park this summer. He said the surf park concept is so new that existing regulations, such as those that apply to public swimming pools, don't appear to apply. But he said he would be glad for the health district to start testing his water regularly.
Health district spokeswoman Kelly Craine agreed that BSR Cable Park and Surf Resort is a new type of facility that has raised regulatory questions.
"We're in the process of understanding how to regulate and test and work with this park," she said.
Parsons said he was "deeply saddened" by the death of Stabile, a New Jersey water quality worker who came to BSR Surf Resort for a bachelor party.
"I heard he was a guy who would light up a room," Parsons said. "It's a shame. None of us should have to bury our kids. My heart goes out to the family. It's a tragedy."
Stabile died Sept. 21 of Naegleria fowleri, according to an obituary in The Press of Atlantic City. Since his death, more than $25,700 has been donated in Stabile's name, according to a GoFundMe page. The family created The Fabrizio Stabile Foundation for Naegleria Fowler Awareness to educate others about the rare infection.
The fundraising page states Stabile was mowing his lawn Sept. 16 when he experienced a severe headache and went to lie down. By the next afternoon, he could not get out of bed or speak coherently, according to the page. By the time doctors at the hospital diagnosed him it was too late to administer a drug to save him, according to the page.
Parsons said Stabile visited the surf park but did not venture into the cable park lake where the amoeba was discovered.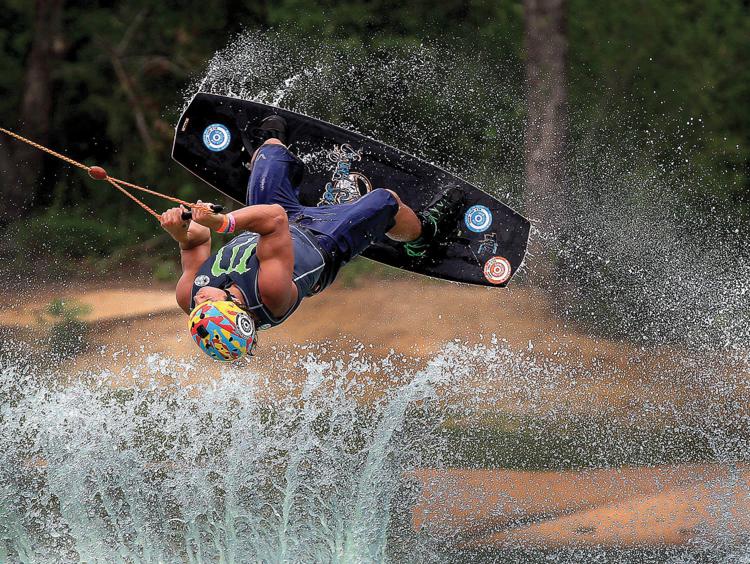 The amoeba is most commonly found in warm freshwater sites, including lakes, rivers and hot springs. In this case, Waco-area temperatures in the days leading up to Stabile's visit had been in the mid-90s.
The disease is almost always fatal and can only enter a person's body through the nose, not by swallowing contaminated water.
Symptoms of the disease start within nine days after swimming or other nasal exposure, and patients typically die within 18 days after symptoms begin, according to the CDC. Symptoms typically start with flu-like symptoms, including a severe front headache, fever, nausea, vomiting, and stiff neck as well as seizures, altered mental status, hallucinations and coma.
The local health district has never had a confirmed case of primary amebic meningoencephalitis, and the last confirmed case in Texas was in 2016.
Nationwide, only four people out of 143 infected between 1962 and 2017 have survived, according to the CDC.
The Centers for Disease Control and Prevention is testing at BSR Cable Park's Surf Resort for Naegleria fowleri, which is commonly referred to…
The business news you need
With a weekly newsletter looking back at local history.