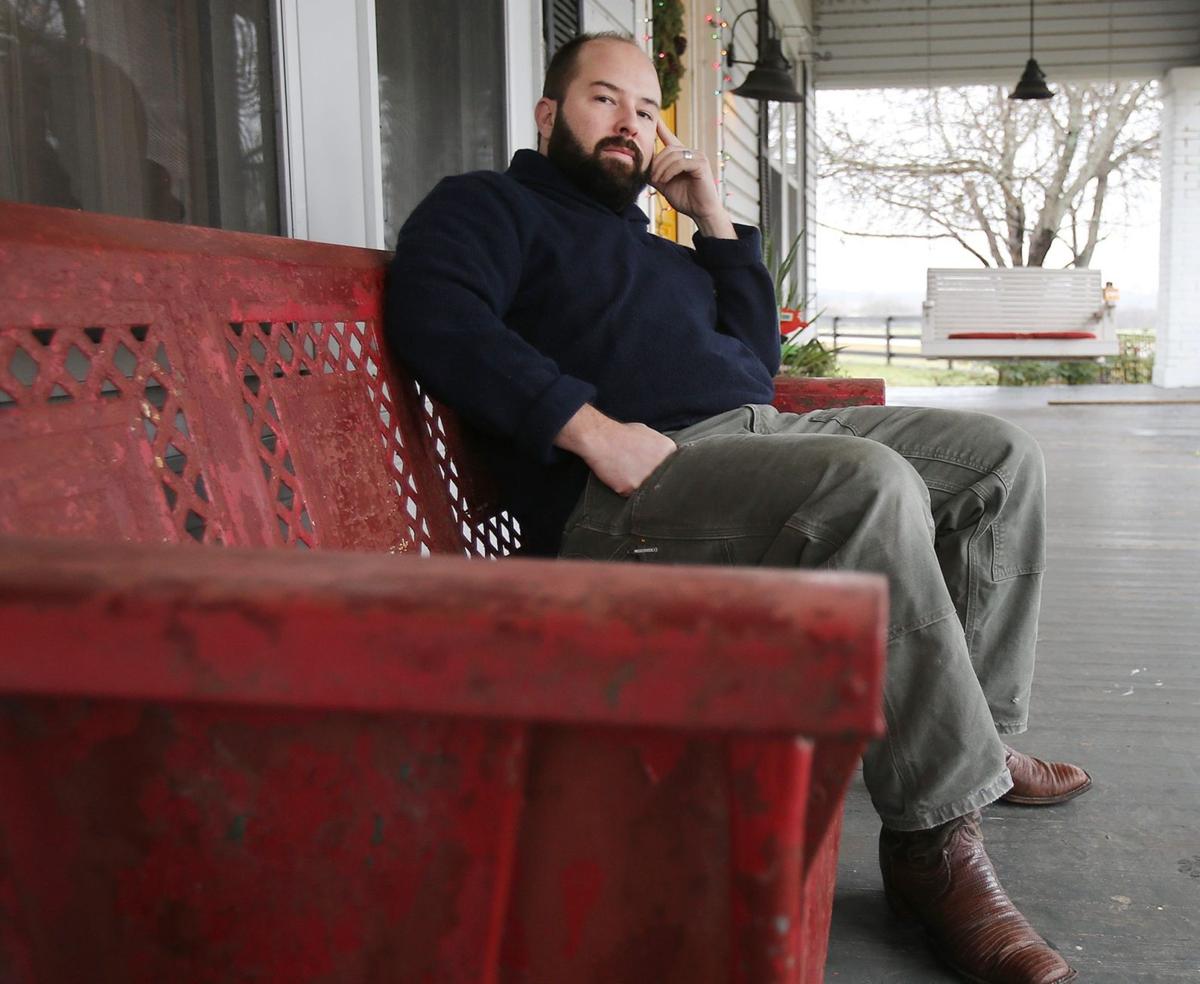 As Balcones Distilling Co. continues to reap awards for its whiskey, its ousted founder is making strides to heal old wounds and to set up a new distillery of his own.
Less than a month after Chip Tate and the Balcones board agreed to part ways after their relationship became fractured and a battle for control of the company ensued, Tate's former law firm, Sheehy, Lovelace & Mayfield, filed a lawsuit against him, alleging he owed the firm $25,686 in unpaid legal fees.
The law firm and Tate announced this week in a joint statement that the suit has been resolved.
"After multiple discussions, the parties have realized that the dispute between them arose from several misunderstandings," the statement said. "Both parties, having come to this conclusion, no longer wish to pursue the lawsuit and have amicably resolved any and all disputes between them. The parties wish each other the best with their respective future endeavors and projects."
Tate's former attorney, Peter Rusek, declined Thursday to discuss the resolution beyond the joint statement.
Tate said he appreciates the legal help Rusek and co-counsel Christian Hack gave him.
Tate and Balcones Distilling severed ties under a buyout settlement in December. Tate is now busy building a new distillery that will produce brandy and, ultimately, whiskey.
Tate, who is under a noncompete clause not to distill whiskey until March 2016, is setting up his new company, Tate & Co., in an 11,000-square-foot building on Steinbeck Bend Road near Waco Regional Airport. He said he hopes to start producing brandy this year and recently returned from Baltimore, where he bought a 50-barrel brewing system formerly used by Heavy Seas brewery.
Tate disassembled the system by hand, shipped it to Waco and, as he did at Balcones, will assemble it at his new business.
"I broke it down myself. Nobody will touch that kind of a job because, essentially, you are undoing 20 years of use and complicated connections with the intent of hopefully putting it back together exactly the way it needs to be, or at least hope that you can," Tate said.
While Tate hopes to continue the success he had at his former company, Balcones, which is in the process of a major expansion in downtown Waco, keeps adding to its trophy case.
Earlier this month, Balcones was named "American Craft Distillery of the Year" at the 2015 Wizards of Whisky competition, which was held in England and organized by whiskey and spirts writer Dominic Roskrow.
Also, from the same competition, Balcones' Texas Single Malt won "American Single Malt of the Year," while its French Oak and Brimstone each won gold medals. Balcones' Baby Blue won a bronze medal.
"We are always humbled and delighted to see our whiskey appreciated, especially by such an exceptional team of tasters as Dominic assembles for Wizards," said Jared Himstedt, Balcones head distiller and distillery manager. "Being named American Craft Distiller of the Year is an inspiring honor and a much-deserved reward for our team, who works tirelessly to proudly make the whiskey we love."
Last week, the American Craft Spirits Association awarded gold medals to Balcones' Texas Single Malt and French Oak and bronze medals to its Rumble and Baby Blue.
Be the first to know
Get local news delivered to your inbox!