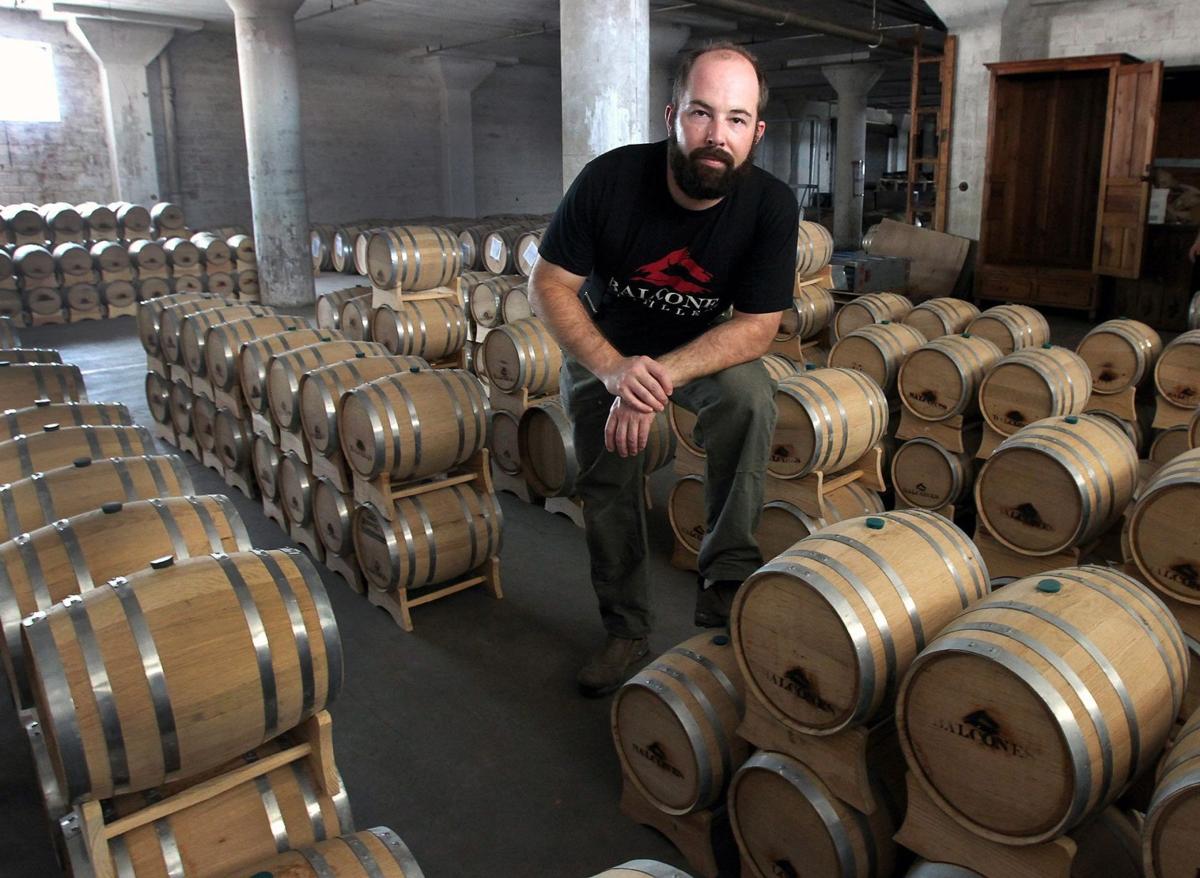 A hearing at which the board of managers of Balcones Distilling was seeking a contempt of court citation against Balcones president Charles "Chip" Tate was postponed Friday.
The board alleged in a motion filed this week that Tate was in violation of the TRO and asked that 170th State District Judge Jim Meyer instruct him to abide by the previous order and to hold Tate in contempt of court.
But before the hearing began, Tate's attorney, David R. Clouston, of Dallas, objected to the hearing on procedural grounds, saying the board's attorney, Jeffrey A. Armstrong, had not filed an affidavit with his motion to give Tate a more-detailed look at their allegations and did not provide Tate with an order to appear at the hearing.
Armstrong objected, saying Clouston was being "extremely disingenuous." He told the judge that he and Clouston had agreed on the hearing date and it was too late for him to attend the hearing "and say, 'King's X, I didn't know my client had to show up.' "
Meyer postponed the hearing until Friday.
Meyer also has a hearing set for Oct. 7 at which the board will seek to convert its TRO against Tate into a temporary injunction. The board alleges that Tate, a minority interest holder in the company, "has engaged in acts harmful to Balcones," including threatening the life of board chairman Greg Allen, missing important meetings and saying he would rather see the facility burn to the ground than to be run by someone else.
"This is not an employee dispute," his answer says. "Quite the contrary. This is an attempt to purloin the plump, ripe peach that is Balcones from the founder, Chip, who built it with his own two hands from scratch. This is a private equity group trying to unjustifiably take advantage of a craft distiller and take his ownership of Balcones."
Balcones was founded in 2008 and upgraded its South 17th Street facility to triple its production capacity after its brand won numerous awards and became internationally known. Most recently, Balcones' Brimstone was awarded Best in Class in the Innovative Whisky division at the inaugural Whiskies of the World competition with whisky blended after Tate was barred from the distillery by the TRO.
The company has a major expansion project underway, with plans to convert the historic Waco Fireproof Storage building at 225 S. 11th St. into its new headquarters.
Board members allege in their petition that Tate's "unconscionable and reprehensible" actions are jeopardizing the timing of the $15 million expansion and its funding.
The board alleged in its contempt motion that Tate has violated the TRO by failing to immediately return to Balcones all company files; that he deleted all data from the company phone before returning it; and that he has failed to forward emails and phone calls from the company's customers and suppliers.
They also allege he continues to communicate with people in the "spirits industry" and in the media about the company; and that he deleted all data from his company computer and hard drive before returning them.