The Sears store in Richland Mall is scheduled to close March 10, but the Dillard's department store chain announced this week it will move into the almost 157,000-square-foot space Sears is leaving.
Dillard's, an original anchor with a mall presence since 1980, will continue to operate "from a dual-anchor format" in the mall at Waco Drive at State Highway 6, Dillard's spokeswoman Julie Johnson Guymon said in an email response to questions. The Dillard's men's store will remain open, but the original Dillard's space, where customers find jewelry, fragrances, housewares and women's clothes, will relocate to the Sears spot, Guymon said.
The future of the space Dillard's is leaving remains uncertain.
Though confirming the move, Guymon said the Arkansas-based retailer is not prepared to discuss a timetable for the transition or its long-term plans for the Sears space spread over two floors linked by an escalator. An attached Sears auto center has closed, and shoppers at the store Thursday encountered signs promising discounts of up to 70 percent and notice that all sales are final.
Announcements for assistance with customers seeking deals on fixtures and shelving sounded as frequently as those for price checks on merchandise.
Sweet success permeated the Sears culture for decades, as inviting as the aroma of buttered …
Sears, which filed for bankruptcy in October, included Waco in a list of store closings announced days after Christmas. Sears locations in Abilene, Amarillo, Killeen, Plano, Port Arthur and Richardson also were targeted in that round.
Dillard's, meanwhile, acquired title to the sprawling Sears space in July. Sears agreed to anchor Richland Mall when it still had the clout to demand ownership rights, Waco real estate agent Bland Cromwell said. Dillard's decision should prove beneficial to the mall, almost immediately filling space that otherwise might languish on the market, Cromwell said.
"Dillard's is well-liked in Waco, one of our nicer spots," he said. "To expand in this market, I think, is a smart move."
Cromwell is a longtime commercial agent who assisted in assembling tracts the mall occupies.
"We were working on that deal at a time when Sears was on the tip of everyone's tongue," he said.
Dillard's expressed interest two or three years ago in relocating to a freestanding building and occupying 90,000 square feet over two floors, he said.
"That transaction never materialized," Cromwell said. "That would have been a big store, obviously, and kind of fits the model we now see Dillard's pursuing."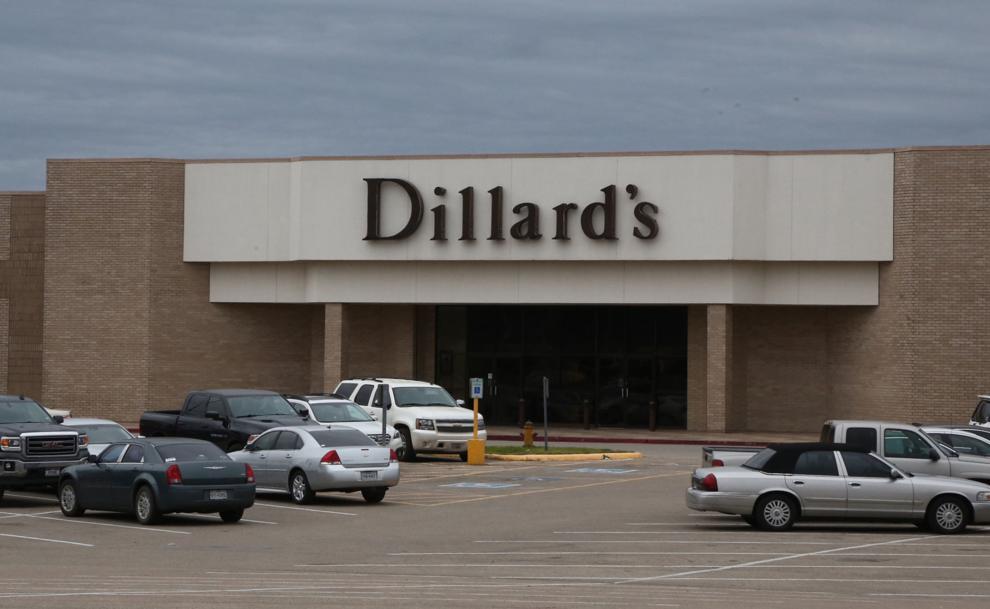 Steve Valdez, who manages the JC Penney store in Richland Mall, said he is intrigued by the moves playing out there. He said the Dillard's decision will serve the mall well in the long run, as Sears' 157,000-square-foot monster moves off the market, leaving Dillard's much smaller space available.
"I wonder now who will go into the Dillard's place," Valdez said.
He also faces tweaks in his own store. JC Penney has announced it will abandon its experiment with selling appliances, something it launched in 2016 as Sears plunged deeper into financial trouble and its appliance brands appeared vulnerable.
"We will reallocate our appliance space to departments with more profitable margins," Valdez said Thursday as he stood beside a Samsung/GE/LG appliance banner and price tags reflecting 50 percent discounts.
He said JC Penney could not compete with the immediate availability of appliances at Home Depot and Lowe's, for example, which have more merchandise in their stores. JC Penney sometimes was backed up three weeks on deliveries, he said.
Other signs pointing to an evolving Richland Mall appear outside the Charlotte Russe women's fashion store, one of five in Texas targeted to close.
Commercial real estate agent Pat Farrar, with the Reid Peevey Company, said the mall has endured the loss of brands including Gap, Old Navy and Kirkland's to Central Texas Marketplace, yet keeps occupancy rates well above 90 percent, even above 95 percent. The decision by Dillard's "to absorb all that square footage" is good for the mall and community, Farrar said.
Richland Mall owner CBL Properties anticipated the possible closing of Sears in Waco and has been working with Dillard's on redevelopment plans "that will elevate the building into a more productive use for the property," CBL spokeswoman Stacey Keating wrote in an email response to questions.
The Sears store in Waco will close in late March, a casualty of yet another cost-cutting mov…