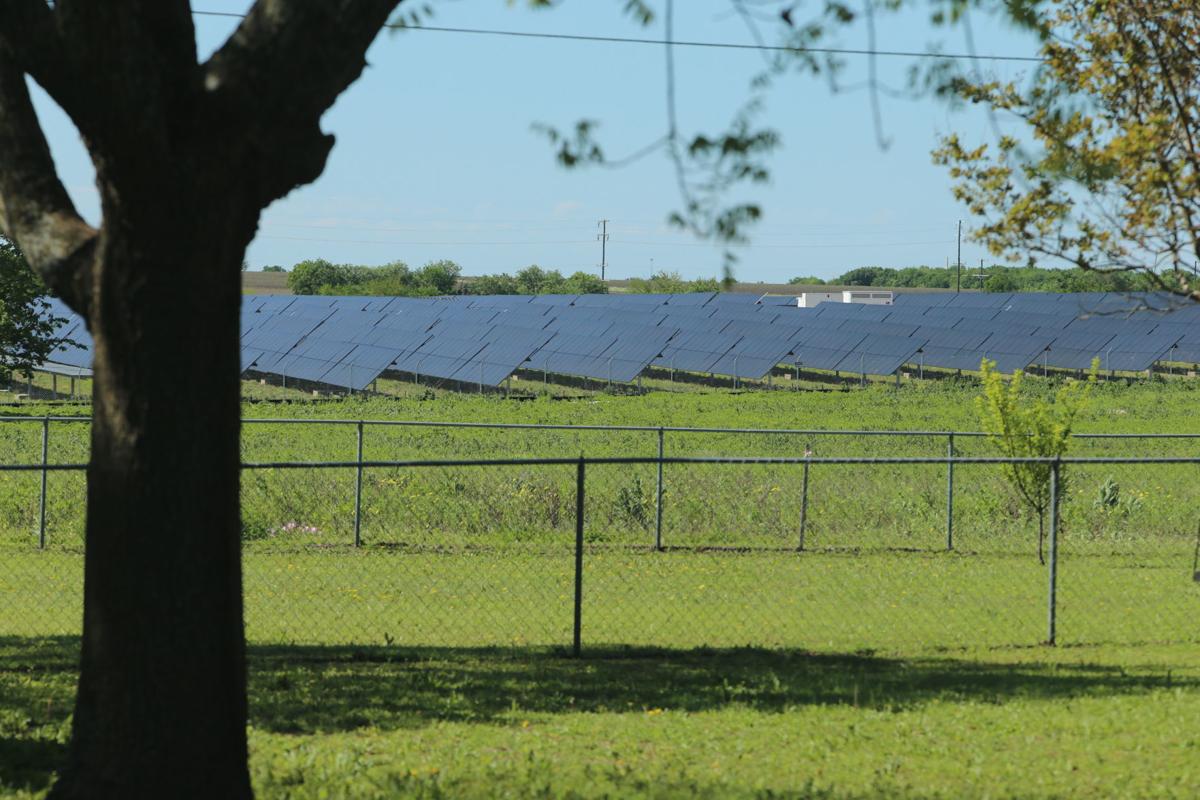 A Chicago company is taking steps to place a $500 million, 500-megawatt solar farm in Falls County that would feature 1.6 million solar panels, making it among the largest in the United States, state and local officials report.
Proposed to occupy more than 6,000 acres between Mart and Riesel, most of the farm would lie within the Mart Independent School District. Mart ISD Superintendent Betsy Burnett said the district has hired an Austin attorney to assist with securing tax breaks for the applicant.
Pursuing the venture is Hecate Energy LLC, according to information provided by the Texas Comptroller's Office and Sara Leon & Associates, which specializes in applications for tax breaks under the Texas Economic Development Act, Tax Code Chapter 313. If the Comptroller's Office approves the 313 designation, and the respective school boards approve the tax breaks, developers can receive tax breaks up to 10 years.
"It's a big project, one that should provide economic benefits to the area," attorney Sara Leon said by phone. "The footprint includes property within the Riesel and Mart school districts. This is a 500-megawatt project that would have a total market value of $500 million, as built."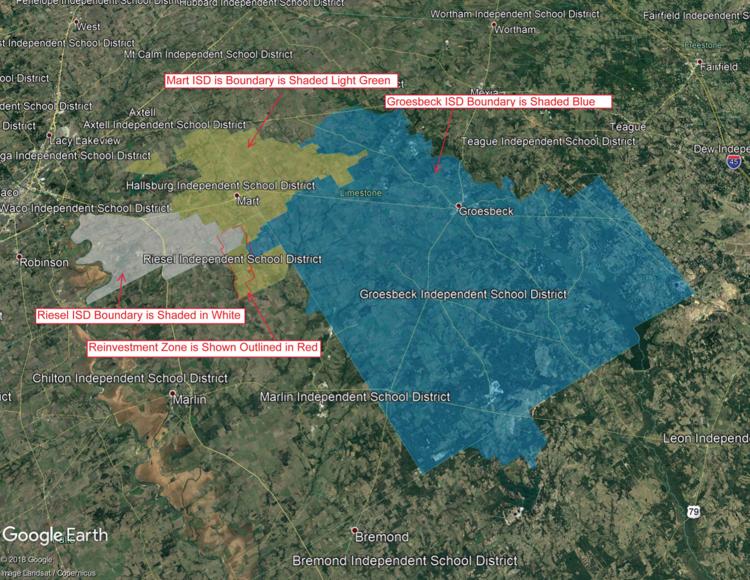 To put those numbers in perspective, McLennan County commissioners recently approved tax breaks for the $70 million Glory Leasing Solar Farm proposed in China Spring ISD, which is also pursuing a Chapter 313 designation. It would include 200,000 panels across a 783-acre parcel near the intersection of Markum Ranch Road and Farm-to-Market Road 1637 near the McLennan and Bosque county line. It would easily become the largest solar project in the region, generating 67 megawatts of electricity, enough to power an estimated 14,000 homes.
Glory Leasing's project seemingly would fit in Hecate Energy's back pocket.
Earlier this year, construction began on what was being hailed as the largest solar farm in Texas, a 497-megawatt facility spread over 2,770 acres in Upton County, near Midland. It reportedly would be built in two phases and would provide power to an estimated 50,000 homes.
According to the administration, the vast majority of solar farms in the United States are 5 megawatts or smaller. But 500 megawatts is not enough to compete for a world or even national superlative. A 2017 list of five of the biggest in operation compiled by The Motley Fool starts with a 550-megawatt plant in California and is topped by a 1,000-megawatt plant in India. At least two more 1,000-megawatt operations were also in the works in India at the time, according to Motley Fool.
Leon said the paperwork Hecate submitted does not identify its customer for the electricity produced by the solar farm. She said company officials would not name their market until action is taken on the 313 matter.
Hecate Energy has not returned phone calls and emails seeking comment.
On Oct. 1, Hecate Energy announced in a press release it had entered a deal with Google, the multinational technology company and search engine, to supply 250 megawatts of electricity from the 500 megawatts of new Hecate Energy solar facilities in Texas. While not providing specifics about where these new facilities may arise, the release said Hecate would spend about $275 million to meet its new contractual obligation to Google.
Hecate president and CEO Chris Bullinger was quoted in the release, saying, "Hecate Energy is proud to put its clean energy expertise to work as part of Google's pioneering commitment to carbon-free energy."
"Sustainability has been one of Google's core values from our earliest days, and a cornerstone of our related efforts is our commitment to clean energy," Google Director of Operations Neha Palmer said in the press release.
Burnett, the Mart superintendent, confirmed in an interview the school district has been formally approached by Hecate Energy.
"We started the process at the September school board meeting," Burnett said. "Riesel ISD accepted their application, negotiations began, and we turned the matter over to our lawyers, and they will take it from there. As I understand it, they also have approached Falls County, and the Riesel ISD accepted the application. There is a lot to the 313-related tax abatement approval process. It could take six to nine months before there is a done deal."
Mart city administrator Kevin Schaffer, who also serves on the Mart ISD school board, likewise confirmed Hecate Energy's interest in the community.
The application submitted to the Texas Comptroller's Office includes maps showing the proposed solar farm covering 6,169 acres entirely in Falls County but snug against the McLennan County line. Boundaries of both school districts involved cross the county line.
The application also shows a sliver of the solar farm property in Groesbeck ISD, though no 313 application is on file for that district.
McLennan County commissioners would not get involved in providing tax breaks, but Falls County commissioners could, officials said.
Falls County Judge Jay T. Elliott said commissioners also have been approached by a company representative discussing the possibility of placing a solar farm on thousands of acres between Mart and Riesel.
Elliott said he personally favors offering tax breaks to bring business and industry to Falls County, though constituents sometimes give him grief.
"Could I get more taxes out of 'em? Yes," Elliott said. "But my goal is to bring business into the county. If I run them off, and they go somewhere else, then I've run off the money my constituents could have made. That's not good. Then there is the potential benefit to the schools. I don't want to be the one who ruins things for them. I know there are some landowners very excited about what's going on, a multitude of families. They're saying, 'Come work for me,' knowing if their land is used, they won't have to pay taxes. The land will be working for them for a change. This isn't going to do anything bad for the environment. Maintaining the land is not an issue. Once the solar farm has done what it needs to do, the land can return to producing ag-value tax.
"It's good for the landowner, the company, good for everybody," he said.
A Chapter 313 application also is pending with the Texas Comptroller's Office on behalf of the Riesel ISD, according to online records.
The application states construction would begin in February 2021 and wrap up in May 2022. It states Hecate Energy Co. was founded six years ago and since has been involved in developing 363 megawatts of solar farms and infrastructure in eight states, including Texas and California. It is considering additional sites in 10 states, again including Texas and California, the application states.
"With Texas wholesale electricity prices already below the international average, it is necessary to limit the property tax liabilities for a solar project in order to be able to offer electricity at prices that are marketable to Texas customers at competitive rates," according to the application.
It goes on to say subsidies are available to renewable energy products in California, which has higher-than-average power rates.
The business news you need
With a weekly newsletter looking back at local history.