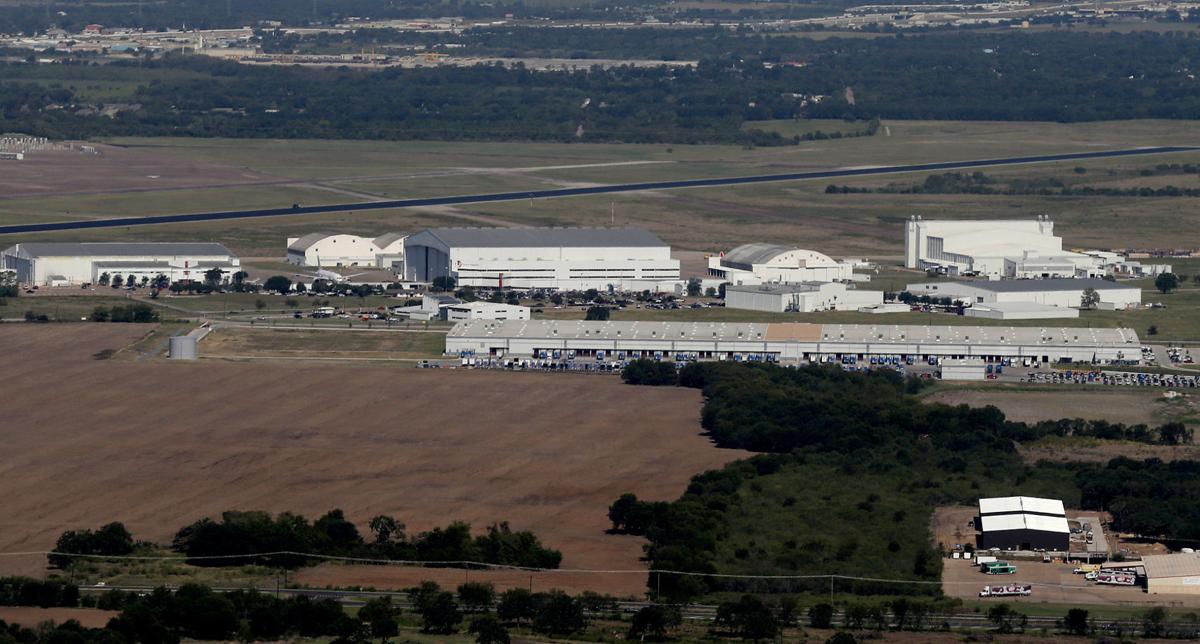 The L3Harris Technologies plant in Waco has won a contract to maintain up to four U.S. Navy and Marine Corps KC-130 aircraft used in air-to-air refueling, though impact of the work on employment levels was not announced.
The sprawling facility at Texas State Technical College airport long has engaged in depot-level maintenance of C-130 military aircraft. But this contract is the first under a new "U.S. Navy acquisition initiative," according to a press release from L3Harris spokesperson Lance Martin.
The initiative could mean even more work for L3Harris locally, Martin said. Called the U.S. Navy's Contracted Maintenance, Modification, Aircrew and Related Services program, it allows companies to quickly secure the Navy's nod to proceed with heavy duty maintenance and support services.
L3Harris uses six hangars at TSTC airport and welcomes applications from students in the school's aviation programs, Martin said.
Up to four U.S. Marine Corps KC-130J/T aircraft will regularly fly into Waco for a thorough examination, maintenance and repairs that include new paint jobs if necessary, repairs, operational checks and test flights to ensure aircraft readiness. Martin referred to the testing as visual and nondestructive, and said it takes place when aircraft reach certain hours of operation.
L3 and Harris Technologies merged last year to form L3Harris, which is headquartered in Melbourne, Florida. Executive leadership said the merger would create a defense company geared to pursue contracts meeting the U.S. Department of Defense's vision for more sophisticated warfare systems.
The aircraft the Waco facility will service, "was purchased by the Marine Corps to replace its aging fleet of KC-130F tanker aircraft. The 'J' is a primary aerial refueling aircraft for Marine fixed-wing jets and helicopters. The KC-130 Hercules can resupply austere battle zones, provide a Direct Air Support Center, insert ground troops and perform medevac operations," according to a description featured on Military.com.
The KC-130 has capacity to offload 57,500 pounds of fuel from wing-mounted and external tanks, in addition to a 3,600-gallon aluminum fuel tank that can be removed from the cargo area. It can transfer 300 gallons per minute to multiple aircraft simultaneously, according to Military.com.
The team at L3Harris in Waco has the experience, resources and facilities to conduct maintenance on these planes in a timely fashion, Jon Piatt, vice president and general manager of Integrated Aerospace Systems wrote in the press release.
"We are pleased the U.S. Navy selected us to apply our proven and trusted expertise to augment mission readiness for these critical U.S. Navy and Marine Corps C-130 aircraft," Piatt said in the press release.
Martin could not provide an exact dollar value on the work and would not speculate on whether it would create additional jobs at the Waco plant.
He said L3Harris Technologies employs about 750 at its Waco site.
L3 last year won a $499 million contract from the U.S. Air Force to perform avionics upgrades on 176 C-130H aircraft in Waco. The award was announced prior to the merger that formed L3Harris Technologies.
Work has continued on that project despite COVID-19, Martin said Tuesday.
L3Harris enjoys about $18 billion in annual revenue and has 48,000 employees and customers in more than 100 countries, the company said.
Concerned about COVID-19?
Sign up now to get the most recent coronavirus headlines and other important local and national news sent to your email inbox daily.