A federal magistrate in Austin ordered local businessman Chris Grider to be held in custody Friday pending a detention hearing next week.
Madelyn Rodriguez, 11, is one sharp cookie.
A Central Texas businessman who officials say tried to push and kick open the barricaded doors to House Speaker Nancy Pelosi's office during a…
Authorities are aware of Grider's reported involvement in the riot, said Michelle Lee, public affairs officer for the FBI office in San Antoni…
The name Uzin Utz does not flow trippingly off the tongue, but the German company knows plenty about flooring materials and hopes to learn mor…
More than once Mark Arnold has cringed watching a would-be customer stroll confidently across Austin Avenue toward his antique shop, Cameron T…
Ho, hum, just another cause for celebration at Magnoliaville.
Megan Henderson is returning to Hillsboro, her hometown, leaving a legacy of helping to put downtown and East Waco back on the map.
A Robinson police officer with a lifesaving skill was honored Friday for saving the life of a local pharmacist this summer.
Tim and Joni Kulkarni have opened East Market and Goods to serve a niche market for authentic Asian food products.
The Robinson Police Department has recognized Ofc. Travis Nice for performing CPR and saving the life of local pharmacist Glenn Jones at Brook…
Lumber and other building material prices continue to skyrocket, and Waco homebuilder Scott Bland used a simple example to explain what this m…
Put a big, red bow on Waco's economic performance in November, as spending for the holidays bested spending a year earlier despite COVID-19.
More people read these stories than any others on Trib's website and mobile app in 2020 — for better, worse or otherwise.
Check out the latest photos of Amazon's Waco facility being built off Loop 340.
Union Hall food hall at Eighth Street and Franklin Avenue is full, so the owners will subdivide a previously unused space to accommodate expansion.
"The Waco community has been nothing but supportive," Ballard said. "I think business will get even better when the college kids come back and…
The Year in Photos: Waco in 2020
Nibbles: Lalo's Coffee & Pastries
"While there is no doubt COVID was a major hurdle to the momentum of downtown this year, I've constantly believed that Waco has the right piec…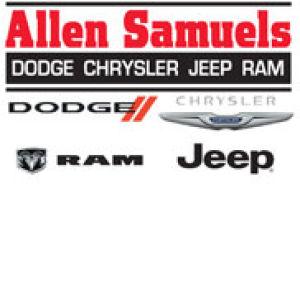 Allen Samuels Chrysler Dodge Jeep Ram l Waco TX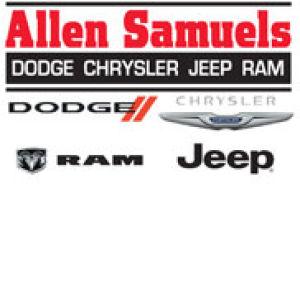 Allen Samuels Chrysler Dodge Jeep Ram l Waco TX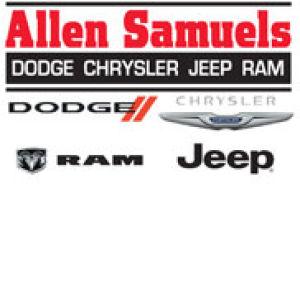 Allen Samuels Chrysler Dodge Jeep Ram l Waco TX
The Topgolf website prominently touts the new Waco venue, advising it will open this spring, though an exact date is not provided. The recent …
From the hard-to-miss $341 widening of Interstate 35 to a long-delayed $100 million mixed-use development on the city-owned riverfront and a $…
Take a look back on some of 2020's top trends, watch the inspiring story of a New York cop who adopted the dog he rescued, how the app TikTok …
Stephanie Tolbert and Lana Alexander own Fluff Wash & Fold, a two-woman venture that does the laundry for $2 a pound, delivery included.
Who hasn't bent a cheap, flimsy spoon while trying to dip into a frozen tub of Blue Bell ice cream?