It's been awhile — more than a year — since Waco music fans could show up en masse for a concert, much less cheer and holler, but big shows la…
Services have been set for Robert Pearson, the beloved Waco shoeshine man who took pride in putting a "glow on the toe" of customers' shoes an…
Just call 2210 W. Waco Drive a mystery location for now, though evidence points to a meat market and grocery store catering to Hispanic tastes…
Two years after the legalization of hemp in Texas, the Robinson Police Department has decided officers will no longer use smell alone as proba…
Dallas Cowboys quarterback Dak Prescott recently picked the pocket of Jerry Jones, winning a stare-down over a new contract and emerging with …
A 90-year-old Waco man who bought a new Volkswagen late last year is alleging he was defrauded and taken advantage of by a local auto dealership.
Those walking the four blocks of this weekend's Wacotown Chalk + Walk festival on Austin Avenue may have their eyes on the art at their feet, …
This weekend is Waco's noisiest, or most musical, in about a year with a major sold-out rap show by Nelly; a 3-day country music festival; a l…
Once-coveted COVID-19 vaccines are now so widely available that the Waco area's public vaccine hub and a slew of pharmacies are starting to ta…
Local restaurants are toasting news that alcohol to go has legal status, moving beyond Texas' stopgap measure allowing it during the COVID-19 …
Waco shoeshine pro Robert Pearson had an indomitable spirit. So much so he had to be declared dead twice on Monday.
Pura Vida Paddle Company brushed aside the threat of rain Saturday to open a new rental concession at Brazos Park East, making it the first pr…
That 100-turbine wind farm sprawling across McLennan and Limestone counties has become a source of pride for Walmart. The nation's largest ret…
The Greater Waco economy exploded in March, with spending on cars, homes and hotel stays accelerating. So robust is the continuing recovery th…
When one of the owners of Home Grown Farm in Gholson, Toby Tull, met a Le Cordon Bleu trained chef, Juanita Barrientos, he knew they needed a …
Hawaiian Falls, the splashy park on Lake Shore Drive, will hire more than 250 seasonal employees for its warm-weather run, management announced.
A fabric "cocoon" is currently enveloping the Waco Suspension Bridge as crews remove paint and dirt.
In links parlance, some might suggest Waco's new Topgolf looks like a tournament-winning birdie on the 18th hole.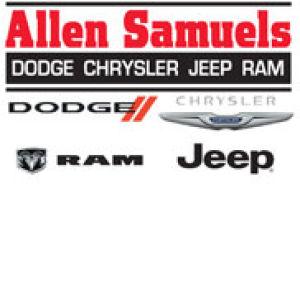 Allen Samuels Chrysler Dodge Jeep Ram l Waco TX
An overnight hotel stay in Waco is the third-costliest among 30 metro areas in Texas, according to CheapHotels.org, which conducted a survey.
With special thanks to Ann Roznovsky for preserving Tribune-Herald history.
A contract worker who was badly injured when a floor collapsed Jan. 26 at the Pilgrim's Pride plant in Waco is suing the poultry company and t…
A horse's loping stride has proven good medicine for those dealing with stroke, Parkinson's disease, cerebral palsy and autism, studies show. …
The Dr Pepper house at 1503 Washington Ave., whose occupants included the man who named the soft drink created in Waco and much later Christia…
Fittingly, a gleaming piece of Massey Ferguson farm equipment left its footprint on McLennan County's new Base building, the beast's head-high…
Waco's downtown Tax Increment Financing Zone board voted Thursday to recommend $2.6 million to assist Magnolia in renovating the Tribune-Heral…