Rapoport Academy sophomore Shelly Montes learned some important lessons this summer with a Triple Win Grill food truck replacing a classroom.
A reshuffled Big 12 without the universities of Texas and Oklahoma could cause a $1.3 billion financial hit and the loss 18,063 jobs in the co…
Beverly Hills will shrink by 9.5 acres but add $3.7 million to its property tax base in a series of land swaps with the city of Waco, which co…
Yes, HomeGoods is still coming to Waco, though it is not scheduled to arrive until after Jan. 1. That is according to a reliable source who, s…
Long-vacant to the wonderment of some, the rambling riverside place will open as Slow Rise on the Brazos, a cross-town complement to Slow Rise…
The last time economist Karr Ingham prepared a report on how Greater Waco was faring, SpaceX had not announced plans to build Mars-bound rocke…
Lee Enterprises and Amazon Advertising are working together to provide Over The Top (OTT) video services, according to an announcement from th…
Hotels in Waco are enjoying an 82% average occupancy most weekends, the industry slowly but surely putting COVID-19 to flight. But worries hav…
News that the University of Texas and University of Oklahoma are scheming to jump ship from the Big 12 Conference to the greener pastures of t…
Baylor University is getting down to business on its new Mark and Paula Hurd Welcome Center, described as the campus' front door.
The Pilgrim's poultry plant in Waco now carries the union label.
Convenience stores are getting more plentiful in Greater Waco, with QuikTrip opening its first area store at New Road and I-35 while planning …
Back in 2017, the Tulsa World tried all the food at QuikTrip. Here are the results.
The Pilgrim's poultry plant in Waco became a polling place Wednesday, employees voting up or down on unionizing the plant.
Editor's note: This story has been revised to clarify the position of Unbound Waco, the nonprofit that fights human trafficking. The organizat…
A family-owned tire company in Mississippi will spend more than $17 million to build a distribution center in Waco, and city and McLennan Coun…
If help-wanted signs weren't appearing everywhere and SpaceX and Amazon weren't promising more than a thousand new jobs between them, news the…
Leah Stewart took a chapter from Noah's experience with water when she chose a name for her downtown restaurant in 2003.
Greater Waco is filling up, and local homebuilders say they are sawing and caulking as fast as they can amid labor shortages, high materials p…
As neon fell out of favor and LED fixtures took over, neon shops closed, seasoned glass benders retired and those remaining in the field wonde…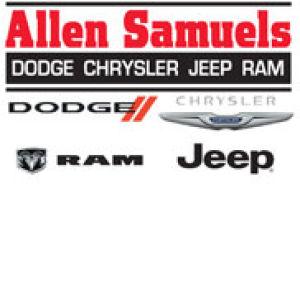 Allen Samuels Chrysler Dodge Jeep Ram l Waco TX
Gracing the cover of June's Texas CEO Magazine are two Waco leaders who talk about downtown, Magnolia Market, Amazon, Topgolf, February's ice …
The Fat Ho Burgers food truck caught fire while on the road last week, destroying Lakita Evans' burger-flipping operation and leaving her to s…
Still glowing from news SpaceX will build a second rocket-related facility in its industrial park, McGregor reportedly is in the running as a …
Encompass Health has opened its 141st rehabilitation hospital in the United States here in Greater Waco, and officials hosting ceremonies Tues…
Waco is not getting a Jellystone Park, but a Michigan company associated with that brand is working to build an estimated $25 million RV park …
When the colorful, controversial CEO of SpaceX began tweeting over the weekend that he would place a rocket-building plant next to his rocket-…