The H-E-B grocery store at Wooded Acres Drive and Bosque Boulevard will get more space for its produce, bakery and seafood departments, a seco…
Which drive-thrus are rated highest among grab-and-go diners? A recently published survey ranked 17 popular national chains (sorry, no Whatabu…
Starting this past week, the Waco Suspension Bridge is celebrating its 150th birthday with major surgery.
Forbes recently released its 400 wealthiest Americans list.
H-E-B is changing the landscape at two Waco locations, securing a $14 million permit to remodel the store at 1301 Wooded Acres Drive while dem…
A new Amazon distribution center in Waco will employ nearly a thousand people and pay everyone at least $15 an hour, a fact Tiffany Gallegos W…
Word is leaking out, so to speak, about yet another impressive prospect viewing the industrial landscape in Waco.
Amazon will invest $200 million in Waco, building a 700,000-square-foot fulfillment center on Exchange Parkway that will employ at least 1,000…
Amid a pandemic that has pummeled the hotel industry, developers have closed on a Mary Avenue property where they plan to build a 182-room AC …
The Waco City Council voted Tuesday to create a new stormwater utility likely to add a new monthly charge for all homes and businesses, and se…
Alison Frenzel, a co-owner of downtown Waco's Fabled Bookshop & Cafe, loves to talk books and knows she is not alone.
Confirming what has been called Waco's worst-kept secret, local officials said Monday that Gov. Greg Abbott will be in Waco on Friday to annou…
Aloft Waco, a Marriott-branded property, is hosting a celebration Monday afternoon to coincide with its opening at 900 S. 11th St., a rapidly …
Gerard Schank cracked open his Hemingway's Watering Hole on Wednesday, his bar joining others countywide with permission to resume serving.
The Village Pizzeria and Gelato Bar
Baylor University is making a $9 million investment in downtown Waco with the purchase of a three-building office complex it has leased for th…
The building at 401 S. Third St. downtown has "location, location, location" written all over it. Occupants can view nearby Magnolia Market at…
McLennan County Judge Scott Felton has signed an order allowing bars in McLennan County to open at 50% occupancy starting Wednesday.
McLennan County has lowered its COVID-19-related hospitalizations to acceptable levels, so bars may get to open at 50% capacity on Wednesday.
Behind Waco's whiskey plant, Balcones Distilling, lies a spirit of a different kind. One might call it the ghost of food trucks past.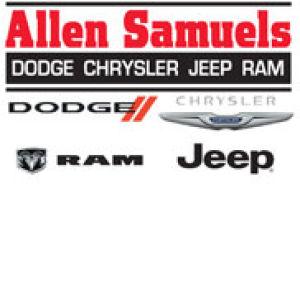 Allen Samuels Chrysler Dodge Jeep Ram l Waco TX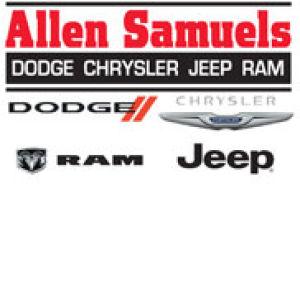 Allen Samuels Chrysler Dodge Jeep Ram l Waco TX
American Eagle will not withdraw its commuter planes from the Waco market, though enplanements have plunged almost 60% this year and the aviat…
With the Heart O' Texas Fair locked down because of COVID-19, the fair folks wisely chose to sell fair fare outside the gates. My family and I…
The Tax Increment Financing Zone board recommended adding pandemics to the list of acceptable reasons to not stick to the schedule for a new h…
Gov. Greg Abbott's order to ease pandemic restrictions on Texas watering holes has bar owners in McLennan County watching the local COVID-19 n…
Gov. Greg Abbott announced Wednesday that bars in Texas can reopen for in-person service next week — as long as their county governments choos…
Shane Howard grew up riding his bike in Cameron Park, and now he is rolling back into Waco from Colorado to open a bike shop on Elm Avenue.
The Regal movie chain is close to death, meaning Waco's 16-screen version on Woodway Drive will join others nationwide in closing Thursday.