Lights, camera, action. Walmart is getting into the movie business. It has chosen 160 stores across the country where visitors can watch drive…
AUSTIN — The staggering videos from the Lebanese capital are grimly familiar to Tommy Muska thousands of miles away in Central Texas: a toweri…
The McLennan County Commissioners Court and Waco City Council approved $450,000 in deals Tuesday with Laminate Technologies of Texas and Ryone…
The COVID-19 pandemic that's flattening the economy is also flattening the seating — well, the seating floor — at Waco Civic Theatre.
A Waco couple is suing a local dental practice, alleging officials induced them to extract their teeth to have implants, falsified credit appl…
Laziza Mediterranean Cuisine
"Fixer Upper" fans, take heart: The new Magnolia Network will serve up a new season with Chip and Joanna Gaines returning as hosts.
A tax base increase of nearly $900 million this year across McLennan County will allow some local taxing entities to lower their tax rates whi…
Texas collected $2.98 billion in sales tax revenue in July — 4.3% more than in July 2019. Comptroller Glenn Hegar said the number was "better …
Life had not been particularly kind to Eddie Estrada, even before he lost his $13-an-hour masonry job in March as the novel coronavirus starte…
Last Sunday the Tribune-Herald reported on a "mystery" building bound for 2000 Exchange Parkway, where crews are placing infrastructure.
The Waco Downtown Farmers Market is doing fine, thanks, despite COVID-19. Young families, students, older folks and the simply curious make th…
Waco Ale Co. on Austin Avenue hosted a meeting Friday of other local businesses devastated by COVID-19 restrictions.
Despite the economic strain of the COVID-19 pandemic, homes in Greater Waco sold at a record pace in June, and home construction actually outp…
Some area builders balked this week when consultants reported the city of Waco has the option to add as much as $7,600 in impact fees to the c…
Four Central Texas banks recently made contributions to Texas State Technical College's Helping Hands Scholarship in Waco.
No handshakes. Clean and disinfect more. Wash those hands. Wear a mask. Everyone knows the drill. But local businesses also have been finding …
The professor believes the U.S. supply chain is about 90% back, but said that some areas will never be 100%, like non-groceries, because items…
Revival Eastside Eatery serves up farm-fresh fare flavored with a dash of Christian tradition and a sprinkle of down-home Gospel goodness.
The Film Friendly city of Waco now can say it's Music Friendly, too.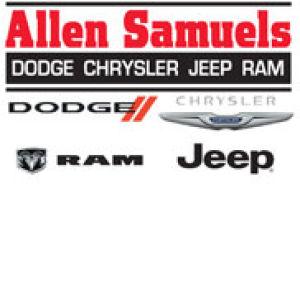 Allen Samuels Chrysler Dodge Jeep Ram l Waco TX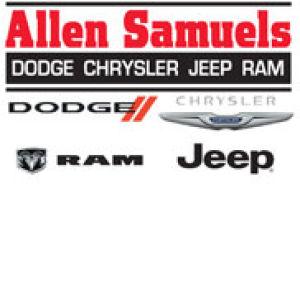 Allen Samuels Chrysler Dodge Jeep Ram l Waco TX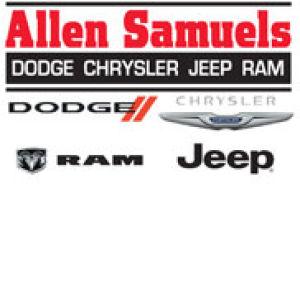 Allen Samuels Chrysler Dodge Jeep Ram l Waco TX
Windows and walls in downtown Waco will remind COVID-19-mindful residents to wear their masks and face coverings, thanks to a project connecti…
Windows and walls in downtown Waco will remind COVID-19-mindful residents to wear their masks and face coverings, thanks to a project connecti…
Texas economist and Baylor University graduate Ray Perryman predicted a tough road to economic recovery for the state after the "kick in the t…
The widow of a worker at Versalift Southwest's plant in Waco who was killed in a work-related incident in May is suing the company's parent co…
Main Event, a good-time place offering bowling, billiards, laser tag and arcade games, has secured a site grading permit to build near New Roa…
A national company that has handled projects for the likes of Amazon and FedEx has a permit to lay the foundation for a 700,000-sqft distribut…