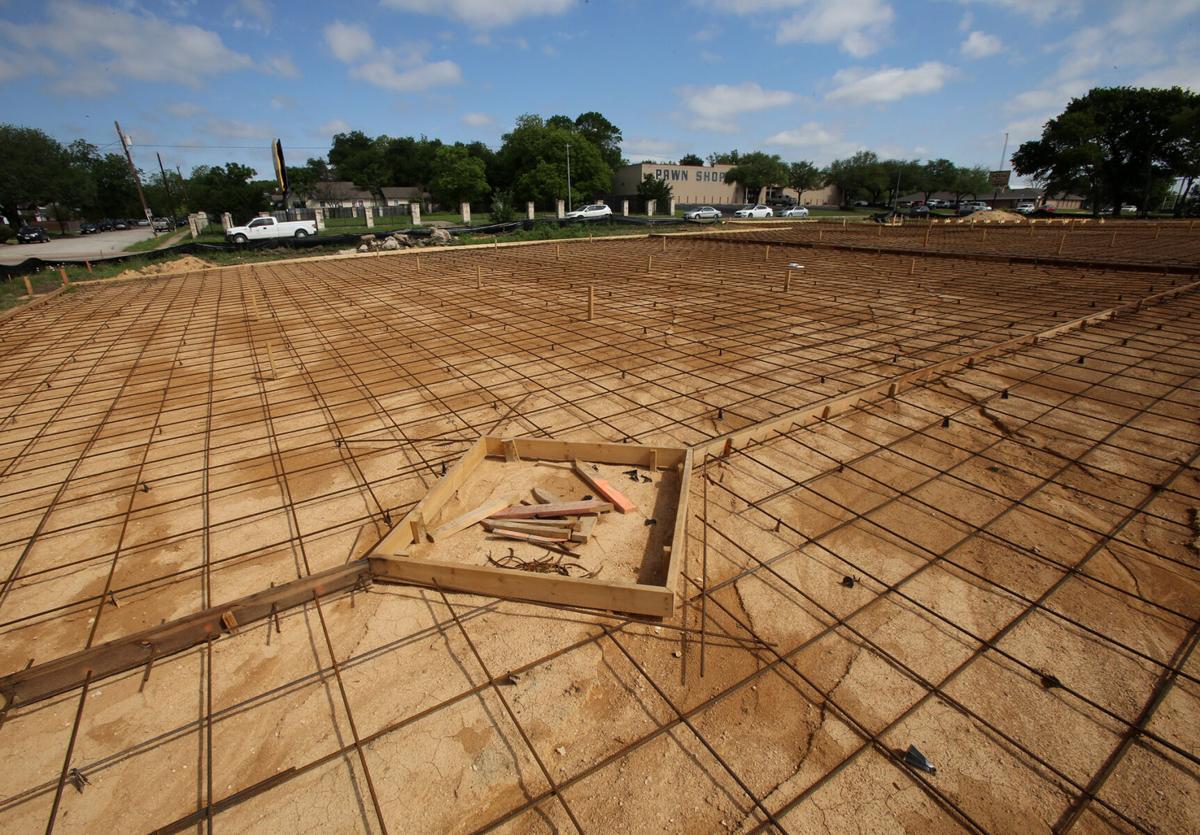 Just call 2210 W. Waco Drive a mystery location for now, though evidence points to a meat market and grocery store catering to Hispanic tastes opening on the property located next to the Ranchito 5 Tex-Mex restaurant.
Waco has issued a building permit valued at $1.4 million for construction of a more than 10,000-square-foot building there, said Bobby Horner, spokesperson for the city of Waco's inspection services department. He said the permit indicates a retail use and "mercantile occupancy."
La Michoacana, a Houston-based grocery chain secured the permit, Horner said. The company's website says it carries meat, dairy products, authentic Mexican candies, produce, baked goods, health and beauty items and products from Central and South America. La Michoacana also operates taquerias.
"We are a company founded by Mexican immigrants proudly headquartered in Houston, Texas," the website states. "We serve Hispanics and the entire community offering fresh products, the best marinated meats, and family meals."
La Michoacana has not responded to calls and emails seeking comment.
The brand is not new to Waco. La Michoacana for nearly 18 years operated a grocery store and meat market at Valley Mills Drive and Bosque Boulevard, in the shopping center anchored by Hobby Lobby. That location now operates as La Mexicana market.
La Mexicana in 2018 also began clearing land at 333 S. Valley Mills Drive for a second location adjacent to the AMC Galaxy 16 movie theater. Site development has stopped, but local real estate agent Randy Reid, who brokered the sale of land to La Mexicana, said it is his understanding the same group that acquired the site still holds title to it.
A restaurant called Taqueria El Michoacano operates at 3600 Bagby Ave., but is not affiliated with the grocery chain with the similar name referring to the Mexican state of Michoacan.
Nor is La Nueva Michoacana Paleteria, an ice cream shop at 1205 N. 25th St. that sells ice cream cones, sundaes and fresh fruit.
Yet another grocery catering to Hispanic tastes opened two years ago at 834 N. Valley Mills Drive, next to National Tire and Battery. Houston-based Supermercados Teloloapan placed there its first store outside Houston or Fort Worth, which between them serve as home to 13 locations.
Growth in retail targeting Hispanic shoppers comes as the local Latino population surges, said Chris Evilia, director of the Waco Metropolitan Planning Organization. He said the American Community Survey, representing an average over the five years spanning 2015 through 2019, estimates Waco's Hispanic population stands at 32% of the total, and the trend has been upward.
"It's likely more than that, and we will know for sure when the census figures come out later this year," Evilia said. "There remains an Hispanic concentration in South Waco and a secondary concentration in North Waco, but we're seeing increased growth citywide and countywide."
Waco real estate developer Clifford Allen owns four lots along Waco Drive near North 24th Street, near the prospective La Michoacana site.
"I'm glad to see it. H-E-B needs a little competition," Allen said of that development and others.
Another taste of Mexico, a treat shop with a drive-thru lane, operates next to the Ranchito 5 restaurant at 2310 W. Waco Drive.
"I think they're doing OK. They pay the rent every month," said Enrique Medina, a local businessman who owns a roofing company in McGregor and invests in real estate, including property along Waco Drive.
He said speculation is rampant about the long-vacant land next to Ranchito 5, where crews already have placed wooden forms for the pouring of a slab.
"What I do know is that it will be a Mexican meat market, that it will sell a lot of items, including groceries," Medina said.
He also said he would like to find out more about the name the store will carry and the land's ownership.
At North 25th Street and Bosque Boulevard, renovations have started on a 37,000-square-foot building that previously housed a Winn-Dixie grocery store and later three Hispanic-themed grocery stores. Supermercado Poco Loco, which sells groceries and general merchandise popular with Hispanics, has secured a building permit to rework the facade.
A new sign on the premises promises an opening soon.
The chain's website shows three locations in Austin and others in San Marcos and the communities of Dale, Kyle and Uhland.
Elsewhere in North Waco, near 15th Street and Colcord Avenue, Helados La Azteca sells Mexican ice cream, fresh fruit and soft drinks, and Lalo's Coffee and Pastries serves Mexican coffee next door in spaces leased from the nonprofit Mission Waco.