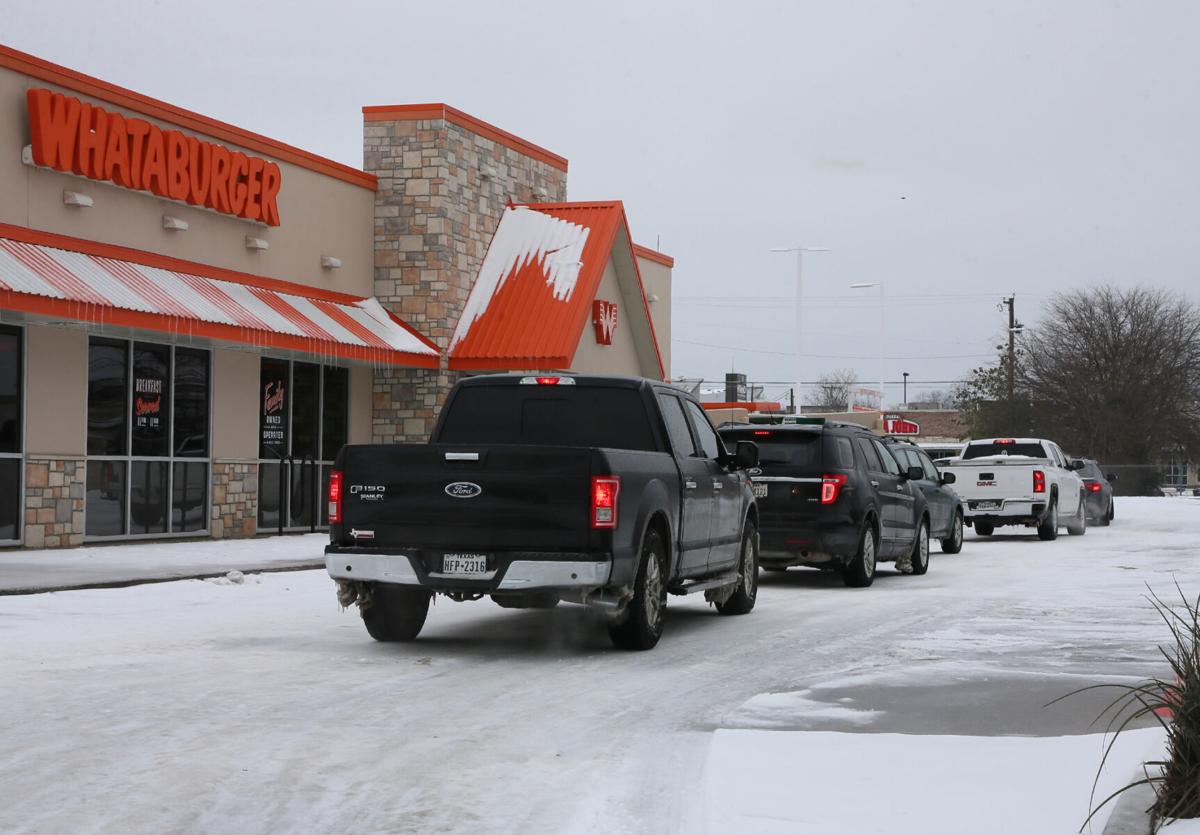 Texas' own Whataburger chain announced it has awarded $90 million in "thank you" bonuses to staffers who have persevered during the pandemic and for efforts during February's winter storms.
Whataburger also will change its compensation plan for general managers, potentially giving them access to sweeter deals and changing their title to operating partners, according to a press release.
"Operating partners are business leaders who run multimillion-dollar restaurants, take care of their teams, and serve as the face of Whataburger in their communities," Whataburger CEO Ed Nelson said in the press release. "They are the hearts and souls of our brand."
Founded in Corpus Christi and now based in San Antonio, Whataburger was family owned until 2019, when it was bought by BDT Capital Partners, a private equity firm that invests in family-run companies.
Besides shelling out $90 million in bonuses, Whataburger doubled the company's matching contributions to what employees put in their 401(k) funds last year, according to the press release.
The chain has 840 locations in 10 states, with annual sales of $2.5 billion.
New Hankamer dean
Sandeep Mazumder, professor and chair of the Department of Economics at Wake Forest University, will start as dean of Baylor University's Hankamer School of Business, effective July 1, the school announced.
Hankamer Dean Terry Maness is retiring from the position he has held since 1997, according to a press release.
Mazumder has bachelor's and master's degrees in economics from Cambridge University and master's and doctoral degrees in economics from Johns Hopkins University. He started as an assistant professor in economics at Wake Forest in 2009, and has also spent a year as a visiting scholar, researching inflation, for the International Monetary Fund in Washington, D.C., according to Baylor's press release.
"We welcome Dr. Mazumder to Baylor University and the Hankamer School of Business," Baylor Provost Nancy Brickhouse said in the press release. "I was impressed with Dr. Mazumder's understanding of Baylor's mission and aspirations and the importance of inspiring and enabling faculty and students to work at the highest levels of excellence – for the glory of God."
Former DA promoted to partner
Former McLennan County District Attorney Abel Reyna has been promoted to partner in the Waco office of Patterson & Sheridan LLP, an intellectual property and technology law firm with more than 70 attorneys in offices in Houston, Dallas, Waco; in San Jose and San Diego, California; in Shrewsbury, New Jersey; and in Greensboro, North Carolina, the company announced.
"We have been so impressed with the outstanding work of Abel," founding partner and managing director Todd Patterson said in a statement. "His depth of knowledge and experience provides exceptional service to our clients. We are proud to promote him to partner."
Rebuilt Bush's
A new Bush's Chicken at 1704 S. Valley Mills Drive has been rebuilt from the ground up, and a grand opening was held Thursday.
"We are really excited to once again be serving the great customers in this part of Waco," said Suzanne Chapman, co-owner of the Bush's location.
"Bush's Chicken has always been known for our quick service," partner Matt Horton said. "With our new building we were able to double the size of our drive-thru, which enables us to serve more customers in less time."
Keith and Charlene Bush opened their first store in Hewitt in 1996. They started franchising in 2005, and Bush's Chicken has grown to more than 80 restaurants in Texas, according to a press release.
New Douglass Subaru location
Douglass Subaru in Waco has moved into its newly built dealership near Legends Crossing, the mixed-use development that is home to Saltgrass Steak House, P.F. Chang's, Walk-On's and Baylor Scott & White Hillcrest Medical Center.
The new dealership covers 27,000 square feet and includes a sales showroom, service center, parts counter, kid-friendly waiting area and a service shop "equipped with all new equipment and advanced technology to better assist our customers," Douglass Subaru spokesperson Silvia Contreras said.
Contreras said the dealership offers a Subaru express service lane for routine maintenance.
Douglass Subaru "also encourages the Waco community to bring their furry friends when they visit the new facility since there is now a dog park at the dealership," Contreras said. "We actively work with the Humane Society of Central Texas and have free adoption events."
Waiting areas offer complimentary coffee, water and snacks. Automatic touchless sanitizing stations are available throughout the dealership.