Beer baths, handmade furniture from Indonesia and Czech food highlight the attractions at Pivovar, the multi-story venue rising hard against the railroad tracks at Eighth Street and Jackson Avenue.
By year's end at the latest, the building with a view of downtown, Magnolia Market and McLane Stadium should be welcoming guests to its 28-room boutique hotel and serving Czech-style pilsner beer brewed on the premises, spokesperson Tori Lentz told the Tribune-Herald.
Waco's Pivovar has become the darling of a Czech investment group that also will level the Oak Lodge Motor Inn downtown and replace it with Dottie Oaks Condominiums, a complex with 15 residential spaces and three retail units between Austin and Franklin avenues along 11th Street.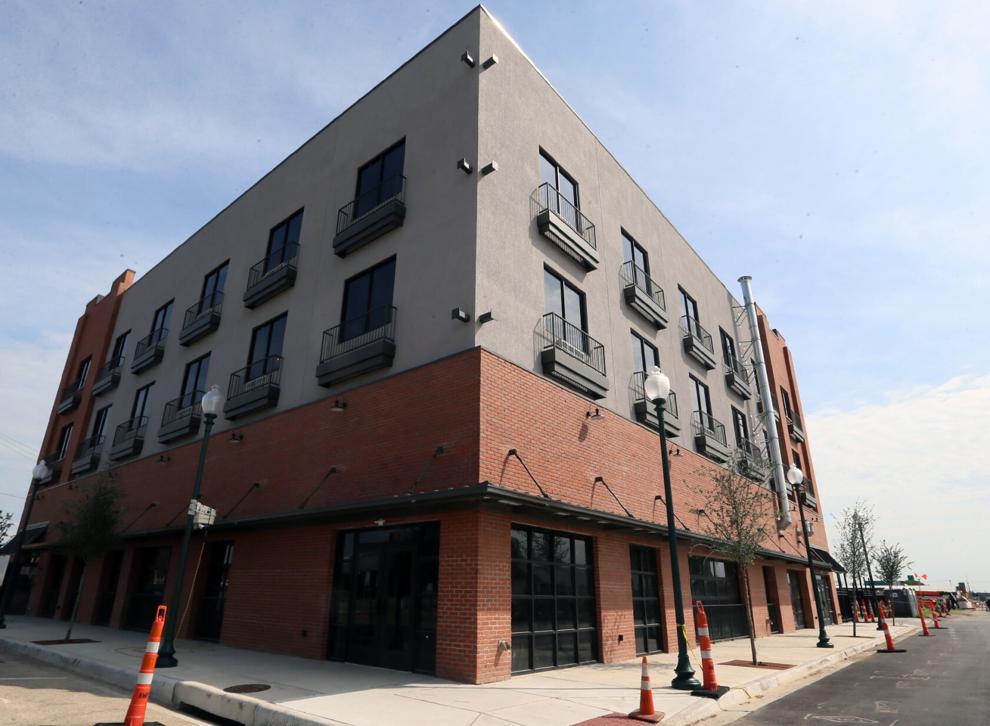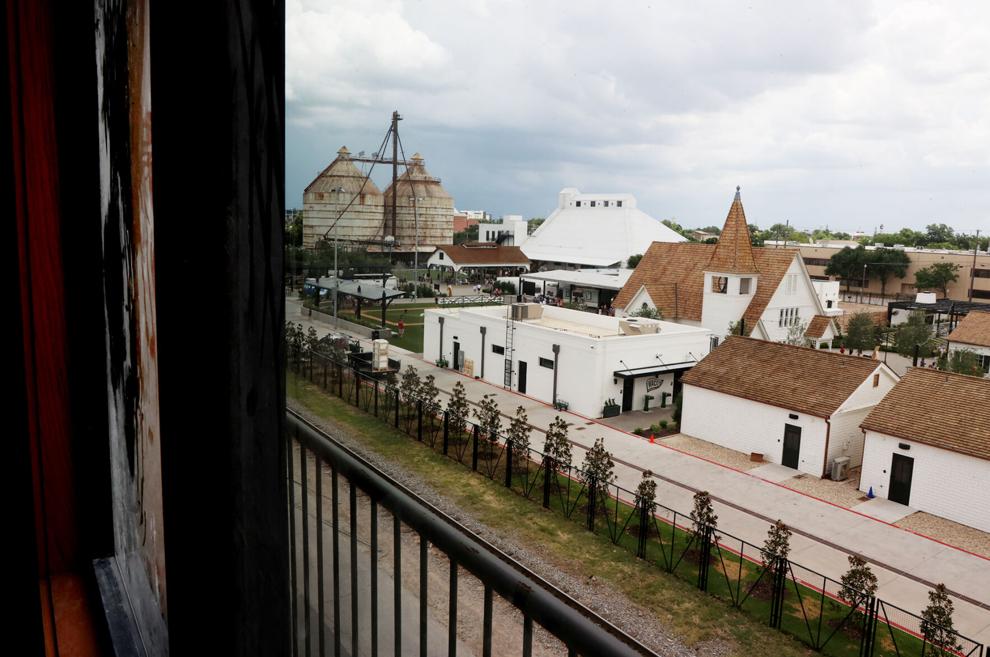 Local contractor Brian Mitchell is involved in both projects. He said his crews have applied a coronavirus-resistant coating from FN NANO on Pivovar's interior surfaces. The photocatalytic coating attracts airborne viruses and bacteria, then eliminates them from the air and surfaces using visible and ultraviolet light, according to a press release. Lighting fixtures involved in the process were pointed out during a Pivovar tour last week showing construction progress.
"It has been installed in the hotel, in rooms and in common areas," Mitchell said. "It's a pretty neat product, and I'm proud to be associated with it. When I was approached about it, I was a little hesitant. A lot of people are claiming a lot of things, considering the (COVID-19) climate we're coming out of. But the product obviously has been patented and researched."
A Nevada-based company, Macoma, has exclusive rights to sell and distribute the product nationally. Mitchell said he has talked with Macoma for six months in attempts to become the lone supplier and installer in Texas.
"My goal is to use the product on every project I do," Mitchell said.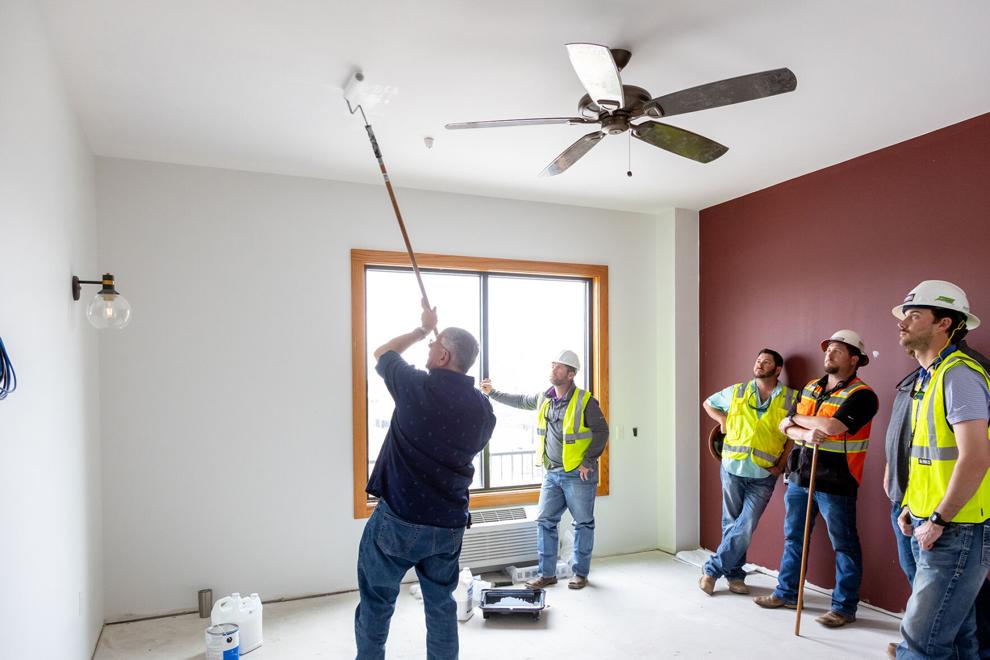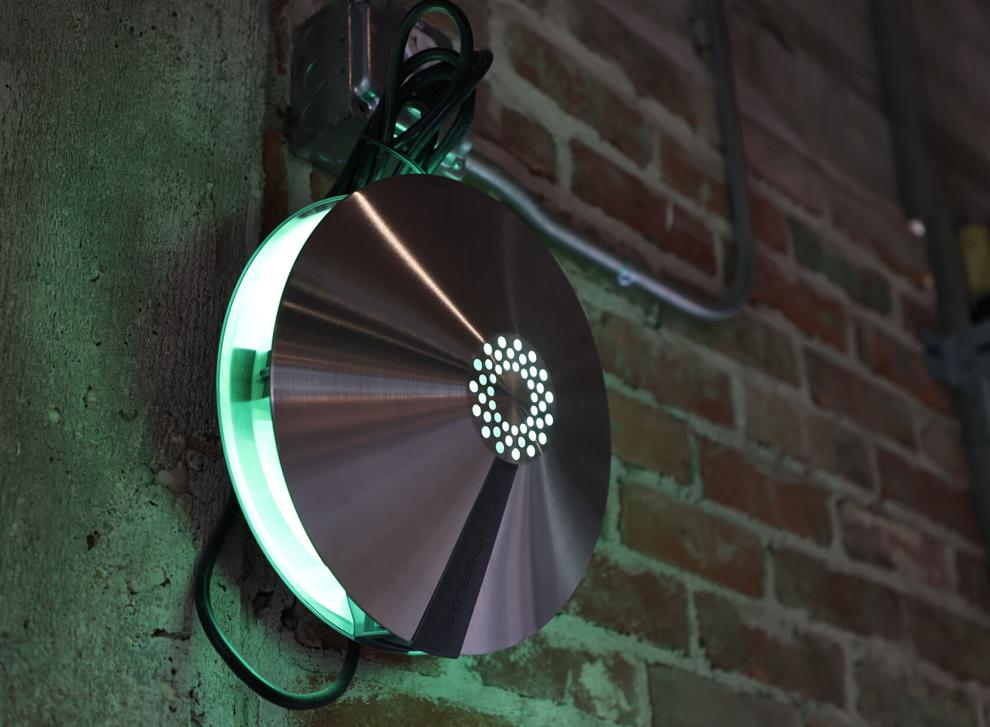 Czech investors led by Julius Kramaric went public in 2018 with plans to spend $9.7 million transforming a building at Eighth Street and Jackson Avenue into Pivovar, the Czech word for brewery. The city pledged $683,291 from the Tax Increment Financing zone, and investors predicted a completion date of April 30, 2020. Extensions have followed, and now backers have proposed a new finishing date of Aug. 31, records show.
Lentz said COVID-19 has wreaked havoc with the timeline and with deliveries from abroad, specifically furniture from a supplier in Indonesia.
She said Friday she did not have specifics about when each phase of Pivovar would open to the public, but suggested certainly by year's end.
Meanwhile, the layers of Pivovar's offerings are being exposed even as construction continues. Each hotel suite will have a roll-top desk, for example, and an entryway features a hand-carved desk behind which attendants can greet guests and fetch room keys from hooks mounted on the wall.
The restaurant will serve both Czech and American dishes, and seating inside and on the patio combined will accommodate more than 300 people, Lentz said. Pivovar will serve its own beer to guests and eventually intends to sell product to the public to go.
Then there are those beer baths, spas in designated areas where guests so inclined can luxuriate in the bubbly, Lentz said. Ownership may open the baths to the public for a fee, she said.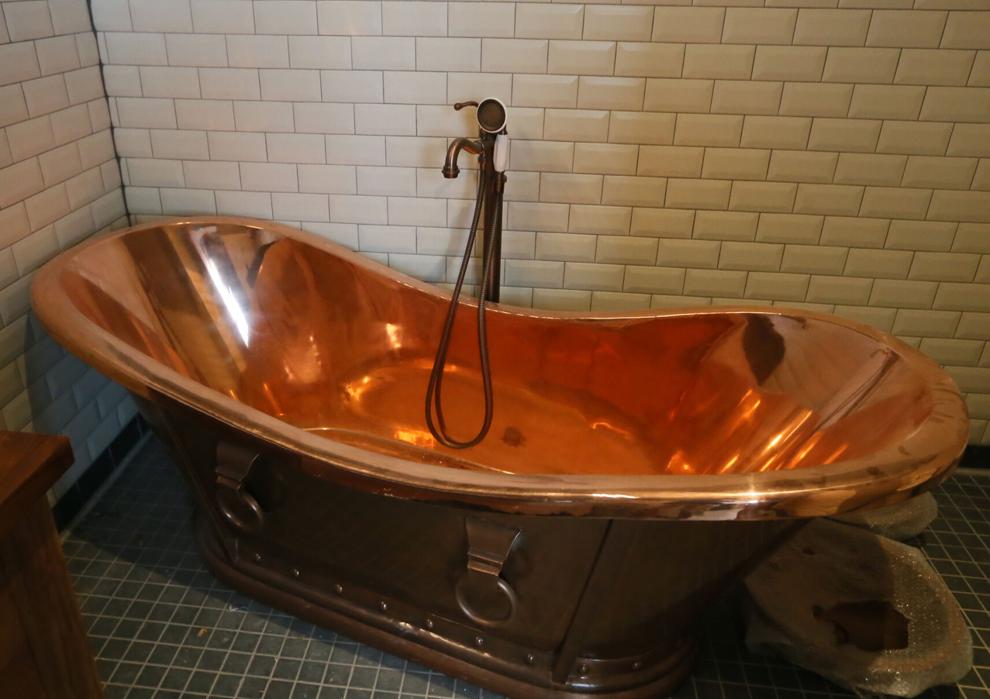 Kramaric, a native of the Czech Republic now with a home in Waco, has spearheaded development efforts that include Pivovar. He practiced law almost three decades in Prague and traveled extensively in the United States in search of investment opportunities, visiting New York City, Florida and Texas. Kramaric said in an interview a pilot he met while taking helicopter tours in Hawaii paved the way for his interest in Waco.
The pilot, Maggie Beseda, was married to a Fort Hood soldier of Czech descent born in the Central Texas community of Penelope. One thing led to another, and Kramaric became friends with Beseda and her husband. They visited Czech-themed festivals around Texas, including Westfest, where Kramaric remarked he saw more Czech flags than in his home country.
Local real estate agent Gregg Glime assisted Kramaric in his search for diamonds in the rough, eventually putting him downtown, next to Chip and Joanna Gaines' Magnolia Market that recently experienced a $10.4 million expansion. Glime said he was fortunate to be invited to Kramaric's home for authentic Czech meals during the process.