Continuing to make headlines, Chip and Joanna Gaines are buying the 70-year home of the Waco Tribune-Herald newspaper at 900 Franklin Ave., planning to make it their Magnolia brand's corporate nerve center.
The Tribune-Herald, meanwhile, is relocating to office space in River Square Center, near Franklin Avenue and University Parks Drive. The newspaper, which can trace its founding to 1892, is giving up more than 100,000 square feet for about 3,500 square feet of office space a few blocks away, in addition to a 3,000-square-foot distribution center elsewhere in town.
"I can confirm the purchase of the building located at 900 Franklin Ave., which will move Magnolia's corporate headquarters to the heart of downtown Waco in 2022," Magnolia spokesperson John Marsicano said by email.
The Gaineses also own Magnolia Table, a restaurant in the renovated former Elite Cafe building on Waco's traffic circle at La Salle Avenue and Valley Mills Drive; the Cottonland Castle at 3300 Austin Ave.; and have announced intentions to remodel the stately former Grand Karem Shrine building, 701 Washington Ave., to become a hotel.
Now they will turn their attention to the three-story Tribune-Herald building, with its large decorative eagle facing Franklin Avenue; the loading dock where carriers for generations have hauled away papers for delivery before daylight; and holes in the floor where massive presses made their last runs in 2009 and were later removed. The paper is now printed in Bryan, by The Eagle newspaper owned by the same parent company.
"Our current home at 900 Franklin was built at a time when newspaper operations required a lot of space … for people and equipment dedicated to the production of a daily newspaper," Ron Prince, president and director of local sales and marketing said in a statement. "Printing presses, dark rooms, and typesetting equipment occupied a lot of room, and we don't have any of those things today. So that means we have a lot of vacant space we have to maintain."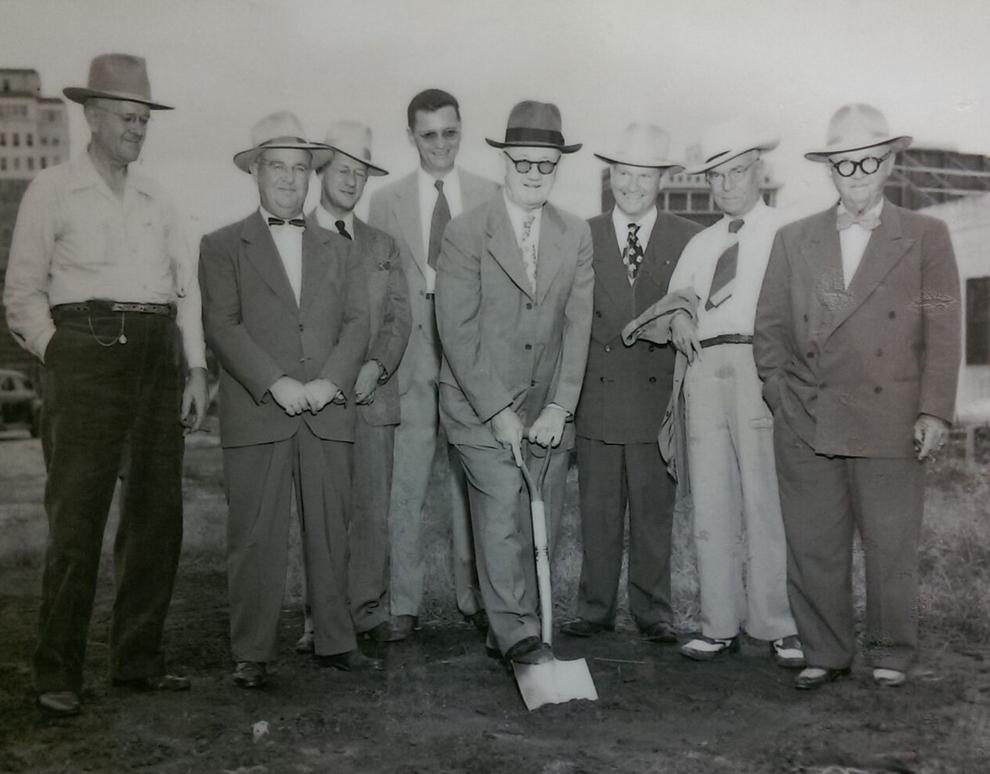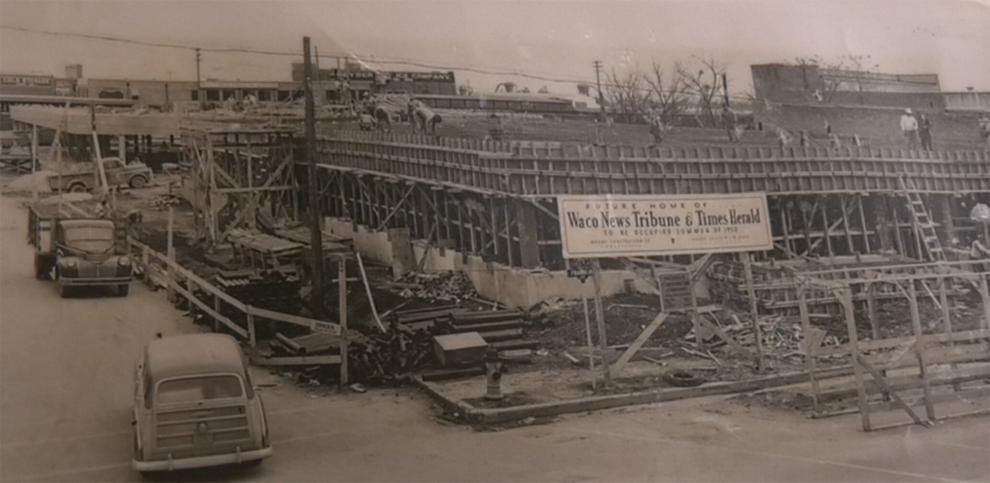 Three generations of printing presses once ran in the Tribune-Herald building, which was built under the leadership of longtime publisher E.S. Fentress: a Goss tubular installed when the building opened in 1950; a Goss Headliner Mark II known as "Big Red" installed in 1969, at the time of a building expansion; and a TKS offset model known as "Big Blue" that ran from 1986, when the building also saw a major renovation, until 2009.
Prince said the move "will allow us to focus more time and energy on local news reporting and providing marketing solutions to our business clients."
The Tribune-Herald's current home and its destination are both properties owned by Brazos River Capital, the real estate investment group controlled by Waco businessmen Clifton and Gordon Robinson.
The Robinsons bought the Tribune-Herald in 2009 from Atlanta-based Cox Enterprises, then sold it in 2012 to Warren Buffett's Berkshire Hathaway Inc. The paper now is owned by Lee Enterprises of Davenport, Iowa, though the Robinsons have maintained ownership of the building and grounds.
About 125 people worked at the newspaper when Berkshire Hathaway bought it. Prince said the staff now numbers 41, and all but 10 people who work in the paper's circulation department will move to River Square Center by April 26. The circulation department will move to another Waco location.
Prince said watching the Gaines family transform the Tribune-Herald's soon-to-be former home to Magnolia's new home is exciting.
He said the Robinson family and Brazos River Capital have been fantastic landlords, and he looks forward to continuing a business relationship with them.
The city of Waco has a stake in downtown's redevelopment, and in Magnolia's success in attracting tourists and national attention.
"Magnolia's decision to locate its headquarters in downtown Waco is an important, bellwether moment because it is one more step to solidify downtown as an active, vibrant district," Waco Mayor Dillon Meek said in a statement. "The addition of hundreds of high-quality jobs in downtown will absolutely bolster downtown small businesses, retailers and restaurants.
"The impact of this decision is yet another example of Magnolia's meaningful commitment to Waco, and I'm thankful. I'm confident this will signify to other businesses around the country that downtown Waco is an ideal location with a pro-business atmosphere."
The Gaineses and Magnolia have business interests that include publishing, dining, real estate, property development and lodging.
City Manager Bradley Ford said the city and others involved in economic development efforts that include tax breaks and business loans are in contact with Magnolia "and expect to have public discussion about economic development agreements to support this move in the coming weeks."
Kris Collins, senior vice president for economic development at the Greater Waco Chamber of Commerce, said via email Magnolia's inner-city presence "serves as a catalyst for the addition of other businesses looking at downtown Waco as a landing point for their operations."
"That is great news," said developer Shane Turner, who built Union Hall food hall and gave the historic Hippodrome Theatre a fresh look. "I don't know the details of the deal, but if they are planning to occupy all 90,000 square feet of that space with employees, that is obviously huge for downtown and will have an amazing impact for all of the businesses in that area.
"We applaud Chip, Joanna, and their team's commitment and continued investment in our downtown, and we look forward to having them as neighbors. Welcome to the neighborhood."
Magnolia's employment totals 675 people, according to the chamber's list of major Waco employers, though it is unclear how up-to-date that figure is.
TFNB Your Bank For Life president David Littlewood, whose bank has financed multiple downtown projects, including Pivovar, a planned Czech-themed brewery, restaurant and bakery on Eighth Street, said he would welcome the opportunity to finance any renovations to the Tribune-Herald building.
"They employ a lot of folks who will be having lunch, shopping, living and working right in the middle of all that. It's fantastic," Littlewood said.
Marsicano said many details remain to be finalized about how the building's interior will be laid out, organized and used. He would not comment on whether production related to the Gaineses' Magnolia Network television venture would take place there, or if Chip and Joanna would have offices.