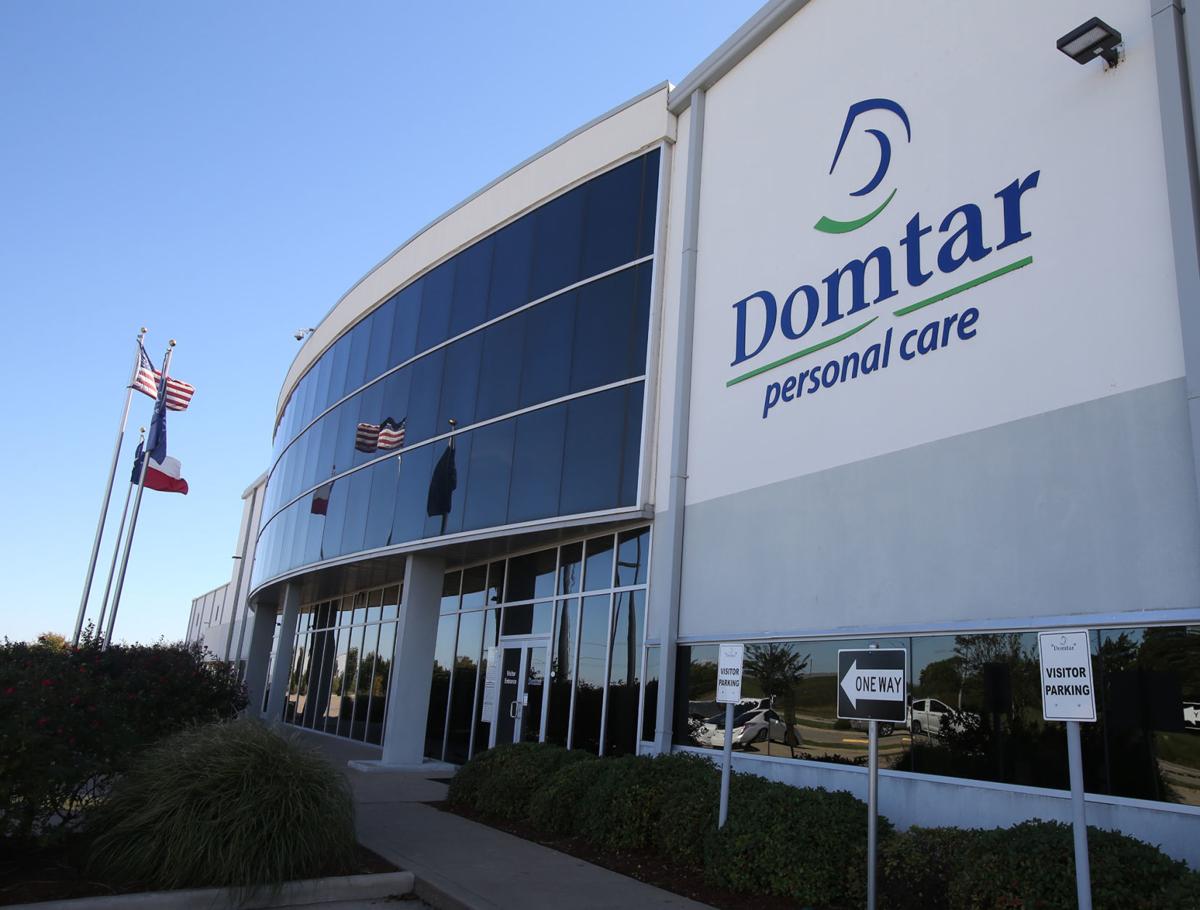 A Los Angeles-based diaper company started by actors Kristen Bell and Dax Shepard hopes to join Waco's industrial landscape, investing $31 million and creating 110 jobs while pursuing tax breaks and business grants from local government.
Unconditional Love Inc., which does business as Hello Bello, has leased the former Domtar facility at 2101 Texas Central Parkway. There it proposes making "premium diapers and other related childcare products" for sale. Walmart is among retailers carrying Hello Bello-branded goods.
Domtar Personal Care shuttered its 303,000-square-foot Waco facility in 2018 as a cost-cutting move, eliminating about 145 positions. To qualify for perks from Waco, which is offering a business grant, Unconditional Love Inc. must lease the building at least nine years, create and maintain 110 jobs, and pay a minimum wage of $15 an hour for all jobs, plus health insurance benefits, according to a breakdown included in the Waco City Council packet.
The company has pledged to spend $31 million on property improvements.
McLennan County Commissioners Court also will discuss the incentive package Tuesday, as Unconditional Love Inc. may receive $2.5 million from the city/county economic development fund, $1.25 million from each entity.
"This brings activity to an empty building, and creates jobs," said Kent George, the city of Waco's economic development manager. "They will move in as quickly as possible. It's just a matter of getting the existing facility to a place where it can serve their operations."
George said negotiations with Hello Bello and Unconditional Love Inc. lasted at least three or four months, with local efforts led by Kris Collins, senior vice president for economic development at the Greater Waco Chamber.
Collins could not be reached for comment by press time Monday.
Bell, known for movies such as "Frozen" and TV shows such as "The Good Place," started the company with her actor husband, Dax Shepard. Hello Bello's products include hand sanitizer, shampoo, diaper rash cream and detergent.
The company's mission statement, according to its website, states: "At Hello Bello, we have one simple goal: to eliminate the choice many parents have to make, deciding between what's best for their kids and best for their budget. We believe in premium for all because every baby deserves the best."
Its diapers are made of plant-based material.
The diaper deal follows on the heels of a recent announcement that Amazon is building a robotics and fulfillment center on Exchange Parkway, where at least 1,000 people will fill and ship orders and make a minimum of $15 an hour, plus benefits. Local officials involved in bringing Amazon to Waco said the deal shaped up quickly, and the incentive package remains a work in progress.
Meanwhile, a Mexico-based company will make Waco its first greenfield manufacturing site in the United States, announcing plans to invest $100 million locally and create 121 jobs to produce aluminum cans.
The city and county jointly approved a $4 million grant to Envases Group, and the city awarded a 10-year tax break on real and personal property.
"It's been a record year for the city of Waco, and many kudos to the Greater Waco Chamber of Commerce," George said. "COVID aside, Waco keeps growing, and there remain many bright prospects in 2021. Hopefully, we'll continue to see projects that provide jobs and enrich the tax base."
The city of Waco staff recommends that Unconditional Love Inc. receive a grant equal to 25% of real property taxes over five years; a personal property grant on taxes paid for seven years, with the annual break beginning at 70% and declining to 15% the final two years; and a sales tax grant equal to 70% of taxable sales at the facility not to exceed 10 years.
Domtar in 2013 bought out Georgia-based Associated Hygienic Products, which occupied the facility at 2101 Texas Central Parkway. AHP, which employed 250 at the time, entered the Waco market in 2009 and had received tax breaks and $1.7 million in economic development funds.
About the time it left the Waco market, Domtar's annual tax levy was ninth-largest in McLennan County, just behind the Owens-Brockway Glass Container plant and just ahead of the Sherwin-Williams facility.