A historic South Waco church building at 15th Street and Clay Avenue is getting TLC from new owners who remain quiet about future plans.
The cornerstone for the imposing brick edifice reads "Tabernacle Baptist Church, 1933," but the congregation dated to the 1880s and lasted more than a century before selling the property in 1992.
Once a thriving neighborhood house of worship known for fiery preaching and members walking to worship in their Sunday finest, the hulking structure has sat vacant and deteriorating for years. It has been tagged by the city as unsafe since 2020.
Now it belongs to Washington Partners LTD, a real estate developer with ties to Brazos River Capital, the investment vehicle of Waco businessmen Clifton Robinson, Gordon Robinson and Chad Robinson. County records show the firm bought the property in March 2021 from Restitution Revival church.
"We are just bringing it into compliance with the city building standards," Brazos River Capital president Jed Cole said in an email to the Tribune-Herald. "There are no plans currently for a tenant or transaction," Cole said.
He declined comment on the property's long-term potential.
The neighborhood is now getting some attention and potential investment from the city of Waco.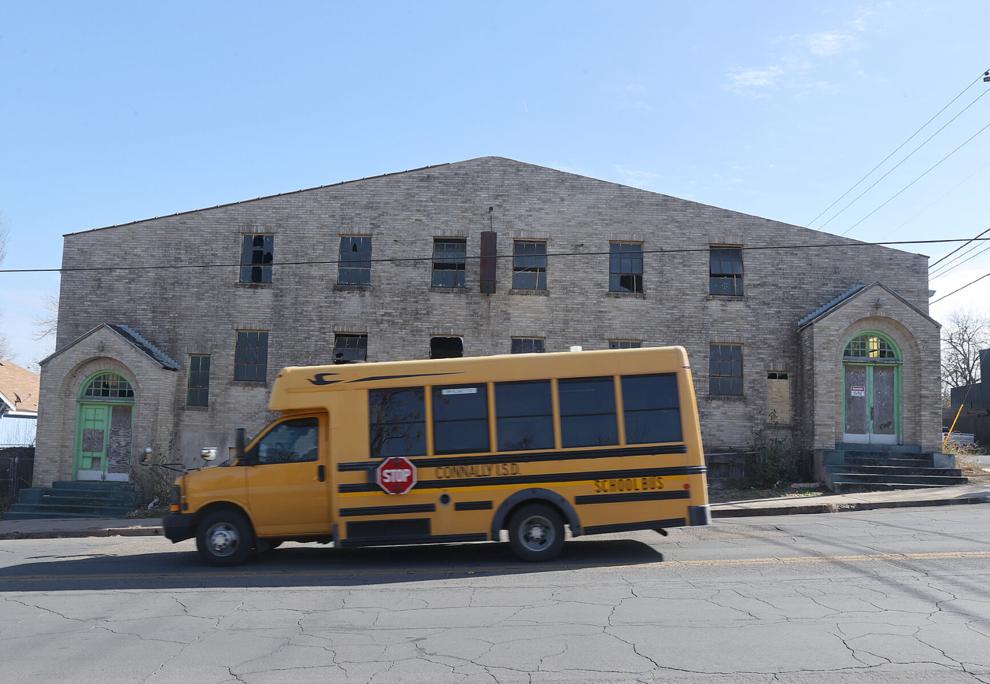 The city has proposed an $8.2 million redevelopment of Cotton Palace Park, part of which shares a city block with the old church. Conceptual drawings show an entrance at Clay Avenue and South 13th Street leading to a fountain and an outdoor stage with shaded picnic tables surrounding it. The rendering also includes a covered pavilion reminiscent of the exhibition hall for the 1894 Cotton Palace extravaganza.
The pavilion would double as a basketball court and a gathering place. Baseball diamonds would go up near the middle school stadium.
The church building appears to have been little used since Tabernacle Baptist sold it to Restitution Revival in 1992.
Bobby Horner, spokesperson for Waco's inspection services department, said the city red-tagged the old church building due to its deteriorating condition. It initially caught the attention of inspectors due to "severe holes in the roof." Passersby may notice that rows and rows of windows in the building have been shattered.
Horner said the city has issued a permit for interior demolition, and said he understands new ownership intends to replace the roof.
The building has a 10,480-square-foot footprint, according to McLennan County Appraisal District. Chief Appraiser Joe Bobbitt acknowledged the building's two stories may make total square footage higher. He said MCAD shows a 1968 effective date for when the church was built, but said the date probably reflects a major expansion.
The building was appraised at $269,490 in 2021, though as a church building it was tax-exempt. Taxable value jumped to $324,000 the next year, a figure lowered to $57,450 when the new owners contested the appraisal, Bobbitt said.
A stairway off 15th Street once allowed access to classrooms and storage space below street level, making it attractive to neighborhood families who walked over when severe weather and tornadoes threatened.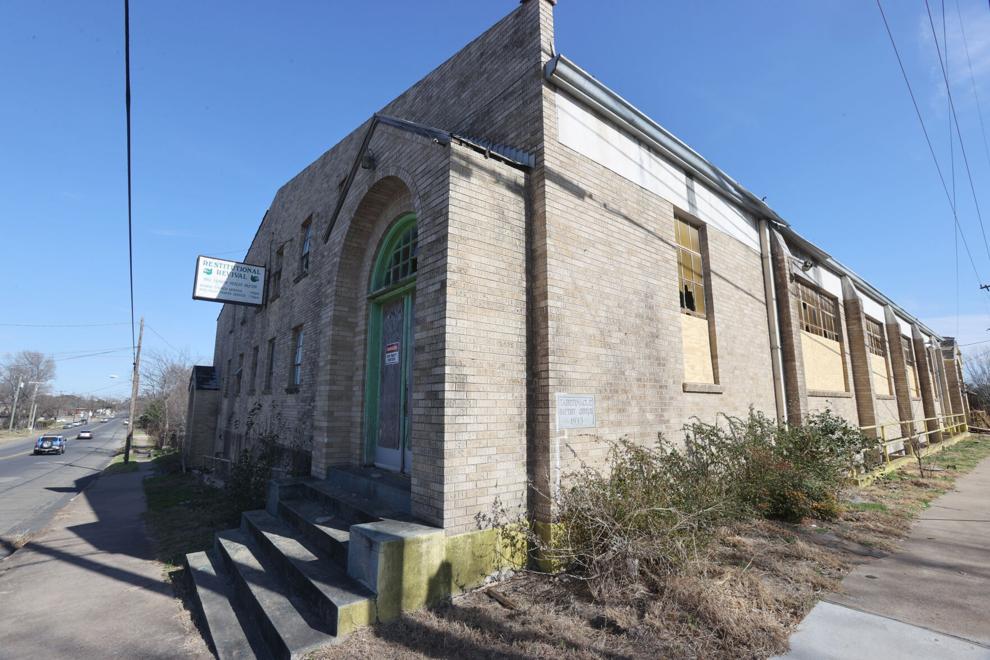 The size of the property shrunk in 2002, when construction began on new Cesar Chavez Middle School, 700 S. 15th St. That turn of events created conflict between the Waco Independent School District and Restitution Revival Church, a judge ruling that the school district could buy three lots belonging to the church through eminent domain.
The church filed a lawsuit against Waco ISD, alleging the school district was forcing the church to violate a city ordinance regulating the number of required parking spaces. The case was dismissed.
The Waco Citizen newspaper in February 1975 ran a story chronicling the history of what would become Tabernacle Baptist Church. It started as a Bible study group in the home of Rev. and Mrs. V.G. Cunningham in 1887, and organized as a church in 1888 by B.H. Carroll, a leading Texas Baptist figure who was then pastor of the First Baptist Church of Waco. It was known then as Second Baptist Church. Its first baptismal service was held in Waco Creek, said the newspaper.
A move to 11th Street and Clay Avenue soon followed, and what became Clay Avenue Baptist Church merged with Bell's Hill Baptist Church before yet another relocation to 15th Street and Clay Avenue.
The congregation became Tabernacle Baptist Church in 1915. It was in 1922 when A. Reilly Copeland began his more than 30 years as pastor.
The Texas Collection at Baylor University devotes a biography to Copeland, saying, "His writings reveal a strong sense of right and wrong, and a zeal for adhering to what he saw as biblical truth. His confrontational style of writing, however, brought conflict. The most famous example of this is when Copeland was charged with criminal libel in 1925, after writing several letters detailing the moral failings of local Waco politicians," said the biography.
Charges were dropped in 1928, and Copeland continued to preach and write.
Succeeding Copeland were the Rev. Tom L. Daniel and the Rev. W.G. Libhart, who was the last pastor of Tabernacle Baptist Church until the congregation dwindled and decided to sell the property.