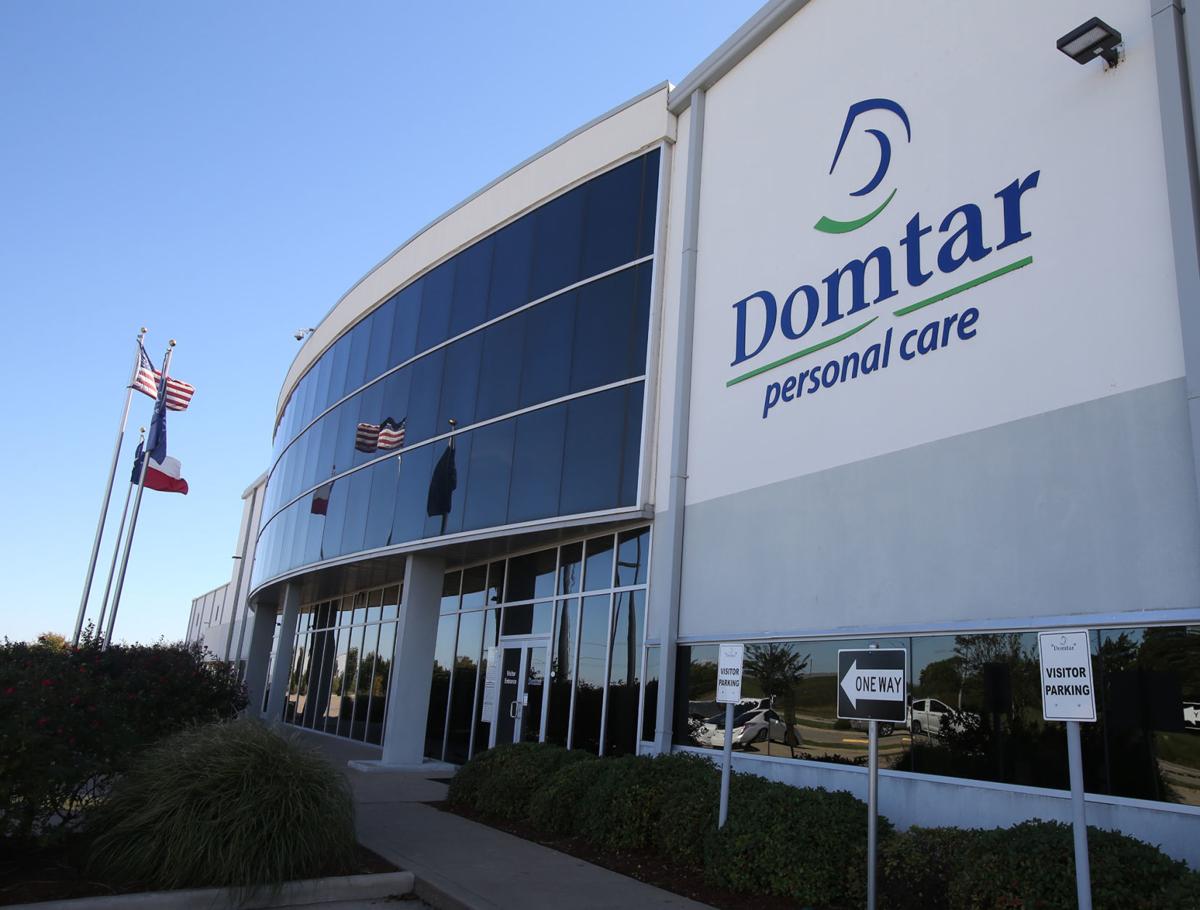 A diaper-making plant headed to Waco may bring with it a sales office, meaning its online sales could create a sales tax bonanza for the area.
Los Angeles-based Unconditional Love Inc., which does business as Hello Bello, has signed a lease on the 303,000-square-foot building at 2101 Texas Central Parkway, the former Domtar Personal Care site that closed in 2018.
Founded by actors Kristen Bell and Dax Shepard, the company specializes in environmentally friendly products for babies and toddlers. It sells to big-box retailers such as Walmart but also offers products online through a subscription service, a market it hopes to expand going forward.
The incentives will require it to create 110 jobs paying at least $15 an hour, and Hello Bello has ambitions to exceed those thresholds, said Greater Waco Chamber of Commerce's industry recruiter, Kris Collins, speaking to commissioners.
Collins also told commissioners that the 110 in-plant jobs could create economic ripples and another 170 jobs locally.
That in mind, and with Unconditional Love Inc. pledging to invest $31 million in real and personal property upgrades, the city and county approved a $2.5 million economic development grant, with each entity contributing $1.25 million.
The city and county also approved grants equal to 25% of real property taxes over five years, and personal property grants on taxes paid seven years, with the break starting at 70% and dropping to 15%.
The final piece is a grant equal to 70% of taxable sales at the facility, not to exceed 10 years, and that's where a sales office comes into play.
Collins said Unconditional Love Inc. would qualify for that break if it succeeds in creating a sales office in Waco in accordance with Texas Comptroller's Office guidelines. With such a sanctioned office in place, said Collins, Waco and McLennan County stand to reap sales tax rebates from online sales throughout Texas, and possibly beyond. Every $1 million in sales, she said, would put $15,000 in the city's coffers and $5,000 in the county's.
Collins said she has a good idea how much money could be generated by such an arrangement, but declined to discuss specifics for the record.
"I think I'd like to wait until they qualify," said Collins by phone.
She said she also will investigate the possibility that Waco and McLennan County could benefit directly from online sales outside Texas.
Regardless, she said, Central Texas finds itself sitting pretty.
"It's a growing state, lots of babies being born," said Collins, referencing the company's customer base that is growing in more ways than one.
Also Tuesday, commissioners agreed to partner with Waco on spending $3.4 million in economic development funds to upgrade Mars Drive and Old Hewitt Road, important roadways to industry and both in declining repair.
Collins said Waco and McLennan County remain popular with industrial prospects seeking to move into Texas or expand operations here.
Amazon recently confirmed it will spend more than $200 million on a new 2-million-square-foot fulfillment center on Heritage Parkway. It will employ 1,000 people, more during peak seasons, paying at least $15 an hour.
A Mexico-based maker of aluminum cans, meanwhile, has pledged to create more than 100 jobs in Waco, its first greenfield manufacturing site.