McLennan County has no indoor shooting range, which some may find surprising given Waco's long-ago moniker of "Six Shooter Junction."
Two entrepreneurs say they will fill that gap, opening dueling ranges with a family feel.
The Heart of Texas Shooting Center is under construction at 5040 Loop 340 in Robinson, where businessman Eric Nutt plans to offer classrooms, offices and seating areas in a 5,600-square-foot building, along with a 10-lane indoor range.
Meanwhile, Republic Gun Club is expected to open in Woodway in summer 2021, offering 19 lanes, classroms, a gun shop and a lounge area with a big-screen TV where customers can watch Baylor Bears games.
Handguns have become hot items, their purchase fueled by pandemic uncertainties, protests in larger cities and rhetoric over defunding law enforcement, said Nutt, 58, a Baylor University graduate who moved to Waco from Dallas.
"I tried to do this four years ago, had all the plans all set and ready to go, but was not able to pull it off financially," he said. "I'm a management consultant, and I crunch data for a living. I pay attention to numbers and statistics. A marketing survey I conducted a few years ago told me McLennan County is a good market, with a growing population of more than 250,000. The economic situation is good, and there are people capable of spending money."
Department of Public Safety statistics that Nutt perused "told me that 60 county residents get license-to-carry permits every week."
"That's 3,000 people a year with no place to shoot, no place to become safe and proficient at carrying a firearm on their person," Nutt said.
"Once we get past this age of COVID, I'll be adding another 5,600 square feet, creating two bays with five shooting lanes each for a total of 10 shooting lanes. My take is that Greater Waco, for the most part, has no public shooting venues, maybe a couple of private ones."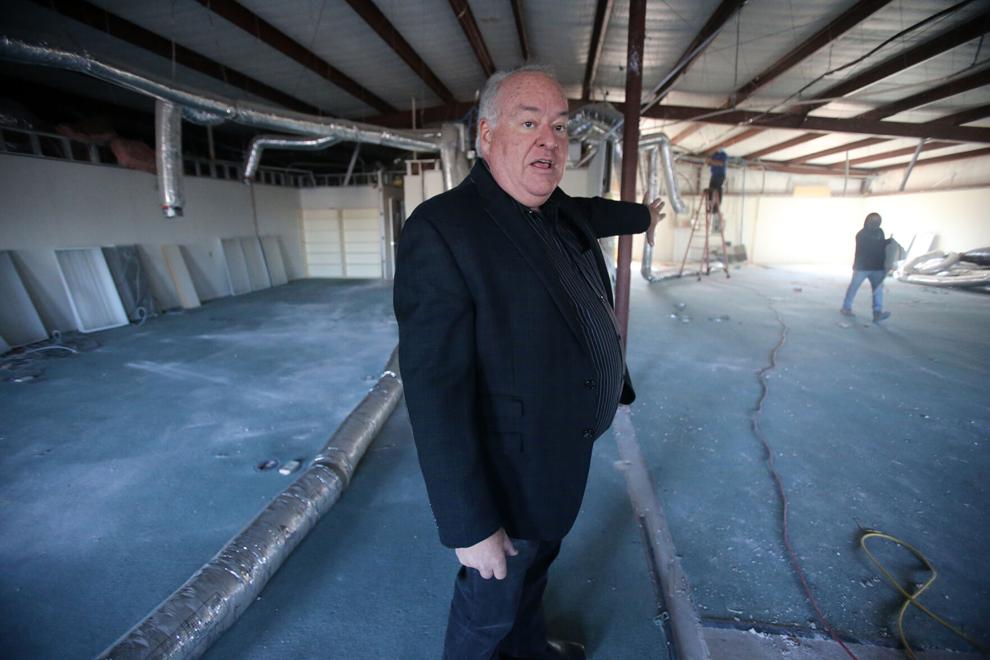 The Department of Public Safety provided data to the Tribune-Herald showing it issued 3,670 licensed carry permits to applicants in McLennan County during the fiscal year that ended Sept. 1. More than 400 permits were issued in each of three months — April, July and August — the DPS reported.
The DPS issued 2,992 licensed carry permits in fiscal 2019.
Brad Burney, who owns Praco Gun & Pawn, said he's heard rumors that two indoor shooting ranges have targeted McLennan County.
He believes the social climate is ripe for their success.
"We've seen a substantial increase in our gun sales ever since the pandemic started," said Burney. "It has created uncertainties. People ask, 'Where am I going to get toilet paper or ammunition?' Most of those buying now are new gun owners. There has always been a segment interested in sport shooting. Others facing uncertainties want to protect their families."
Burney said big sellers are "defensive-type firearms," and shotguns.
Zach Snow, director of retail and range development at the National Shooting Sports Foundation, said the U.S. has 5 million new gun owners.
"This will create demand for training and education, and for shooting opportunities as they start their journey into the sport," Snow said. "Nationally, those wanting to create shooting ranges are considering the indoor variety. Outdoor ranges require a more rural environment, which means travel and more difficulty maintaining customer loyalty."
Snow said his home base of Connecticut hasn't joined the movement toward indoor shooting ranges.
"Unfortunately, no. We're not Texas," he said.
Flick said his Republic Gun Club should open in Woodway in June or July offering 19 lanes of up to 100 yards. Flick, 57, said his background lies in corporate retail, having directed fashion merchandising for J.C. Penney Co., among others, sharpening his customer service skills.
He said he expects strong demand.
"There is no indoor shooting range within a 40-mile radius, so there is a definite void," Flick said. "I've been involved with firearms a long time. I'm a competitive shooter. I feel strongly about the safety aspect, and there doesn't appear a place for people wanting to train or practice with handguns or rifles. It's a shame that no one else in Central Texas is doing this."
He said his establishment will have two large classrooms, a patio, a members' lounge and 1,600 square feet of event space for corporate events.
"We really want to build a facility that people can experience. You can shoot, go to the members' lounge, sit in a nice leather sofa and watch the Baylor game," he said. "It will be all inclusive for men, women and families. We will sell guns, ammunition and accessories. We will have a gunsmith there to install new sights or new grips, or have a gun repaired. This is full-service, which is the biggest difference between our place and the guy down the street."
He said he's leaning toward annual memberships starting at $480, but noted members will benefit from having access to free handgun rentals inside the range, rifle rentals, guest passes, money-off purchases and more.
"You can't practice being safe with a handgun sitting beside the bed. With all these handguns, millions more being sold each year, it makes the argument more compelling that people need a safe place to shoot," Flick said.
He said his range will have steel reinforcing to accommodate firing up to .50-caliber, and will have separate areas for tactical training.
"It's going to be a beautiful building designed by an award-winning architectural firm in Idaho. It will be true to Central Texas," Flick said.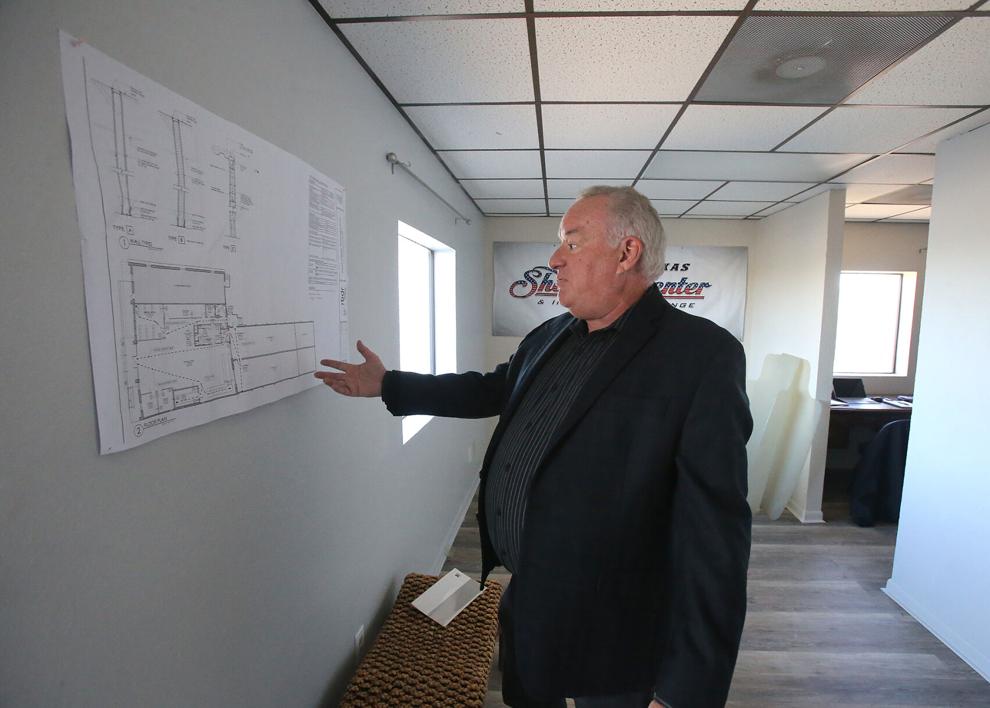 Nutt said he believes he's providing a community service. He plans to stock six to eight popular handgun brands for use inside the range.
"We'll be doing some buying, some trading, some selling," Nutt said. "We'll also have a try-before-you-buy program for those who maybe haven't shot much, if at all. They can rent a firearm two or three times for a nominal fee before making a deal on a new one they've never fired before."
He said he's invested seven figures on his shooting range.