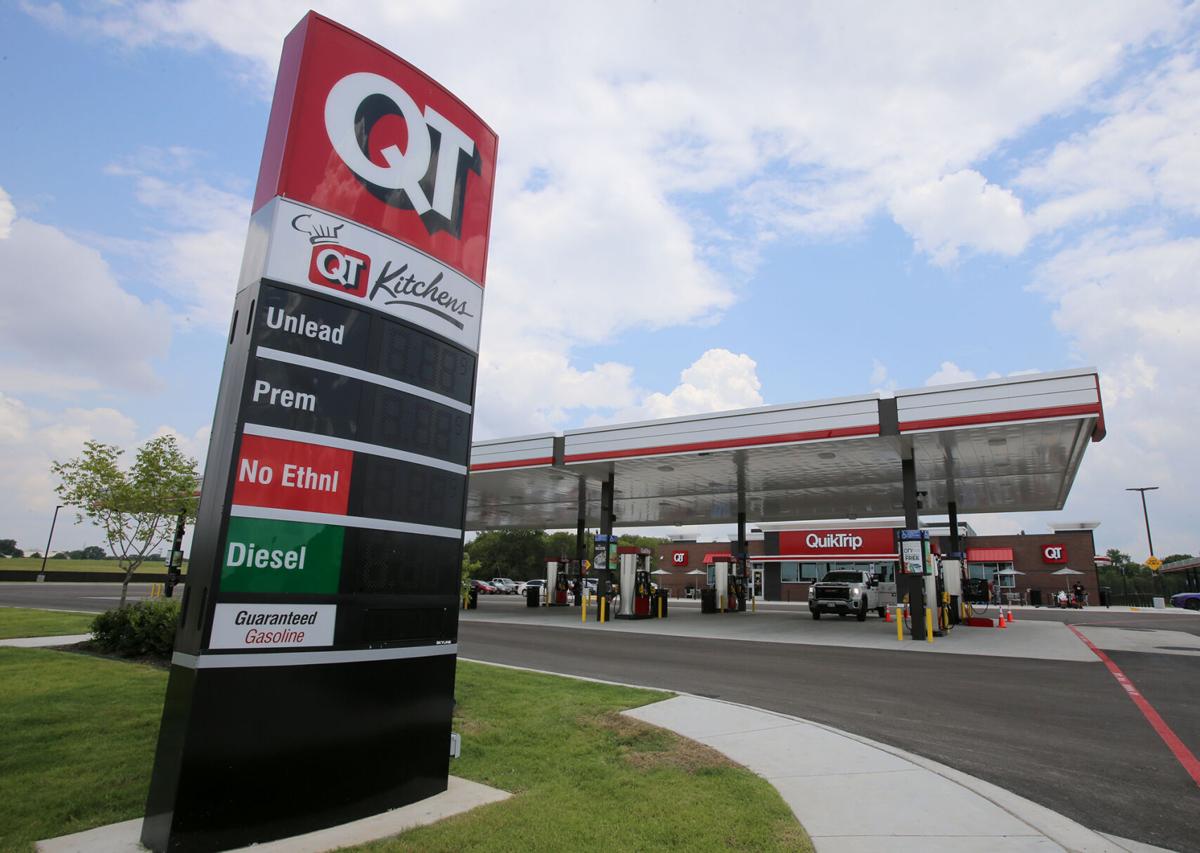 Convenience stores are getting more plentiful in Greater Waco, with QuikTrip opening its first area store at New Road and I-35 while planning a second, and Cefco countering with a rebuilt store and two under construction, including a store near Amazon's fulfillment center.
QuikTrip, a Tulsa-based chain with a loyal following, unveiled its new Waco store Thursday. It uses the chain's Remote Travel Center design that "features a larger designed lot and more spacious store than a traditional QT," the chain said in a press release.
It will handle 20 cars needing gas and has seven diesel bays for trucks. It sits almost right across New Road from the Flying J travel center.
"We look forward to introducing our unique QuikTrip brand and culture to our new community," QT division manager Amy Gulizia said in the press release. "The Travel Center allows us to create meaningful connections with our new local customers in Waco, but also serve travelers in this busy part of the country."
The New Road and I-35 intersection figures to experience more traffic with the recent opening nearby of a Topgolf climate-controlled driving range and coming attractions that include a 14-screen Cinemark movie theater and a Main Event game center.
"QT's newest store model was created specifically for highly traveled areas of the country that are also within a reasonable proximity to a QT Distribution Center for access to fresh food," the press release states.
QuikTrip sells grab-and-go items such as fresh doughnuts, salads, wraps, pizza slices and "roller grill items." It also offers coffee, fresh-brewed QTea, specialty drinks, breakfast tacos, soft pretzels, barbecue sandwiches and frozen treats.
The press release says the chain has its own bakeries and commissaries.
QuikTrip was founded n 1958 and operates 900 retail outlets in 12 states, employing 24,000 people.
"We really love the Waco, Texas, area, and with all the growth in that area, we plan to build an additional location in Bellmead, Texas, with hopes to open this location in early 2022," spokesperson Aisha Jefferson-Smith said.
QuikTrip reportedly will place its Bellmead store near North Loop 340 and the Interstate 35 frontage road, where Luby's cafeteria recently closed.
Elsewhere, Temple-based Cefco has open its newest store at 3001 Gholson Road, where it demolished a smaller Cefco and adjacent buildings.
The 6,054-square-foot store includes a Cefco Kitchen, serving made-to-order burritos, tacos and bowls, as well as fried chicken, pizza, breakfast sandwiches and other food offerings. It will remain open 24 hours a day.
Spokesperson Reagan Francis said new Cefco locations under construction in Robinson and at 6201 Bagby Ave., near the rising Amazon fulfillment center, will include similar amenities. They will open in the fourth quarter.
A QuikTrip fact sheet says each store generates on average $1.3 million in state and local taxes. QuikTrip donates 5% of annual net profits to charitable organizations, and has partnered with Central Texas Youth Services to have its Waco store designated a Safe Place for youth needing immediate help.