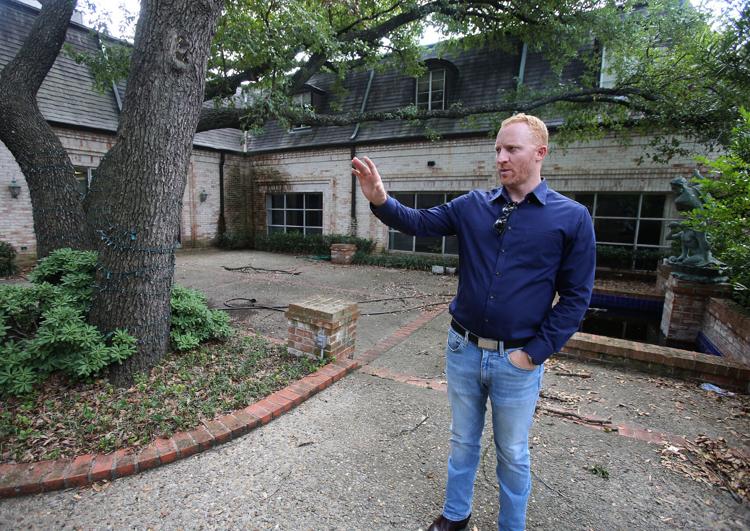 Built in 1960, the iconic two-story structure at 701 N. New Road has quite a regal history, having served as home to The Gift Horse for decades and before that the Braswell-Davis showrooms popular with interior designers.
"A lot of prominent people, a lot of interior decorators worked out of that place. The building is a classic, with its courtyard and its fountains. I thought once it might become a law office," said 27-year owner of The Gift Horse, Gayle Gregory, whose elegant inventory included European collectibles.
But Tom Wright, owner of BuiltWright Construction, has other ideas. He acquired the nearly 14,000-square-foot building from previous owner Lori Martin in a deal that closed June 30, said Martin in a phone interview.
He will place there 12 apartments, six on each floor, and interior demolition and renovation has begun, said Nathan Embry, an agent with Kelly Realtors, who is marketing the property near Valley Mills Drive. Its neighbors include single-family residences and the Westview Village shopping center.
"We hope to be completed by March of next year, with pre-leasing in January or February. Inquiries are very strong. A lot of people are curious. They're calling, excited about what's going on," said Embry. "Some just want to walk through it. They have fond memories of the building, which has been around since the '60s, and was a staple of life in Waco for decades."
Embry said he and Wright liked the structure for several reasons.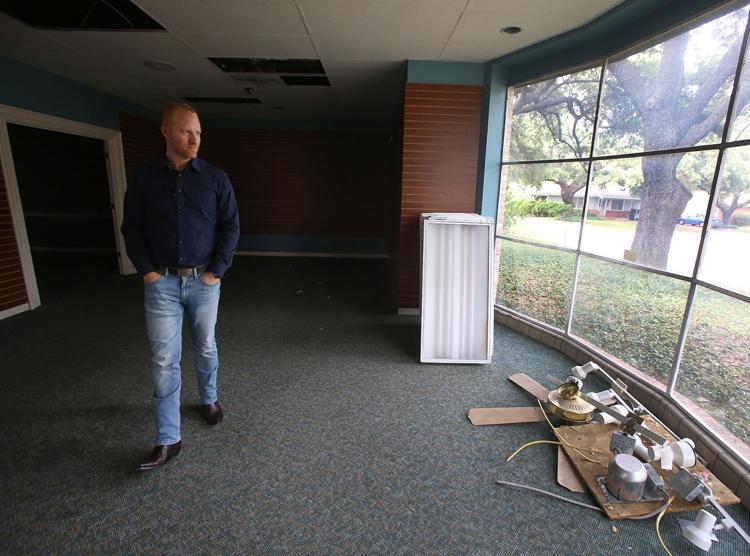 "It's an iconic building, with the French chateau-looking façade, making it unique and exciting," said Embry. "It is near the corner of New Road and Valley Mills Drive, which makes it near lots of traffic and places of business. They are just a short commute, a short walk or a bike ride away."
He said parking is plentiful, as the building traditionally served retail uses.
"In the back, there is the large umbrella of an oak tree that has been around a long time, shading the area. That will be a nice area for people to congregate and form a community," said Embry. "It's not going to be a gated community, as that would create traffic congestion along New Road. But we will have secured access, key fob access, and there will be security cameras."
Management will install a grill on the patio for use at social gatherings.
The interior features about 10 rooms once used to display merchandise.
"We're gutting those now. We're starting over inside," said Embry. "The exterior, we will keep as is. We want to preserve the French look, the patio, the courtyard, the floor-to-ceiling windows. They create a unique look."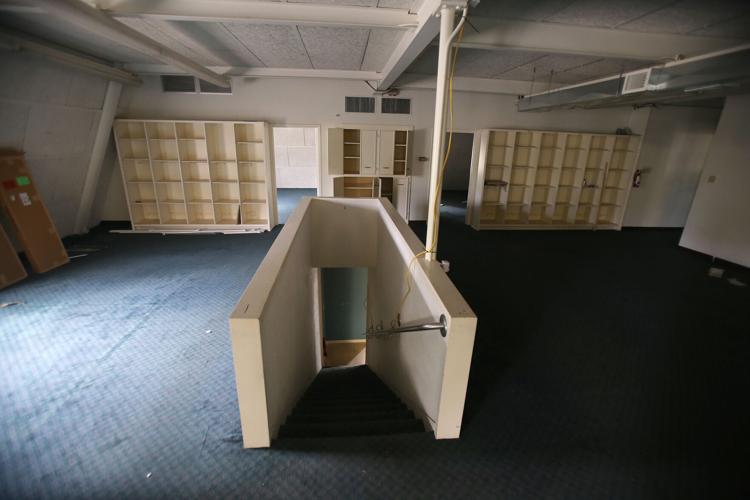 A rendering shows one- and two-bedroom apartments ranging in size from 434 to 1,128 square feet on the first floor, 541 to 1,278 square feet on the second. Monthly lease rates will move from $500 to $1,300, Embry said.
"We haven't finalized finish-out, but we've discussed options," said Embry. "It will have the fresh look of a new build, with LED lights throughout, subway tile, stainless steel appliances and granite countertops."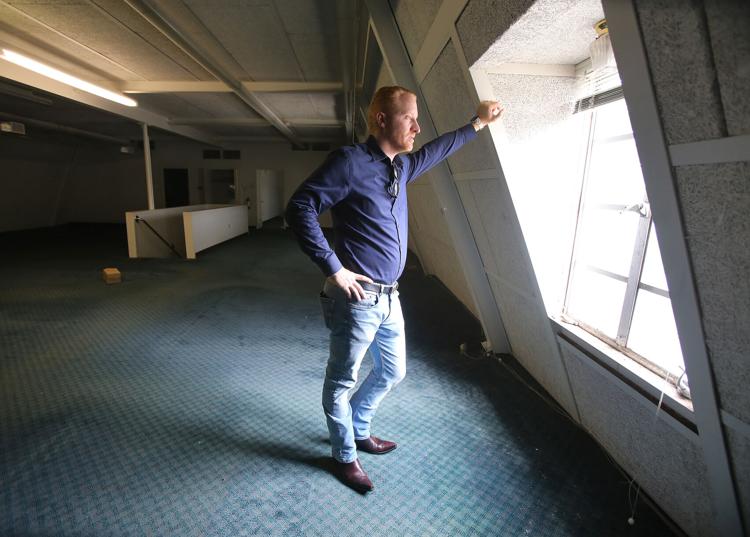 The sales price of the building and grounds was not revealed, but the McLennan County Appraisal District places the value at $559,620.
"When it was built, that building truly was in the suburbs of Waco," said Gregory, who relocated The Gift Horse from Lake Air Drive to New Road in the late 1990s. "I loved that building. When we moved over, we brought it back to its original glamour. It was a wonderful experience, but time moves on. I sold the business and the building in 2010. It had become a very different retail environment, and tastes change. Some things were not as popular as they were in the '60s, '70, '80s and even '90s. It was time to move on."
Martin, who acquired The Gift Horse from Gregory, moved the shop to its current location on North Valley Mills Drive in 2016, then sold it in 2017. She had attempted on-and-off to sell her place on New Road.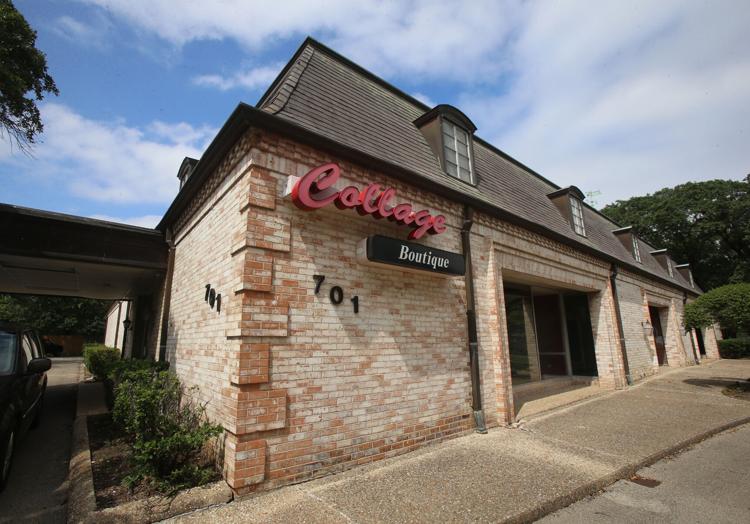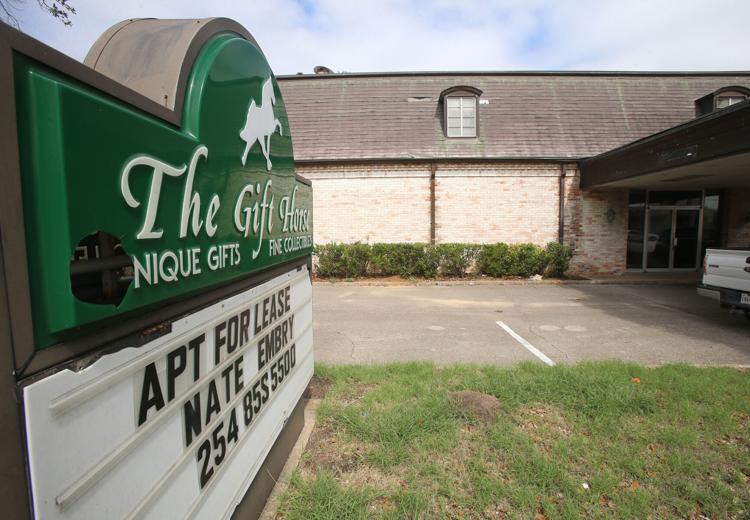 She was aware of Wright's plans to create apartments when striking a deal. She said she looks forward to touring the property upon their completion.
Cassie Rowntree, who currently owns The Gift Horse, said in an interview Saturday business is great despite the COVID-19 pandemic.
"I'll share this with you. We never really slowed down," Rowntree said.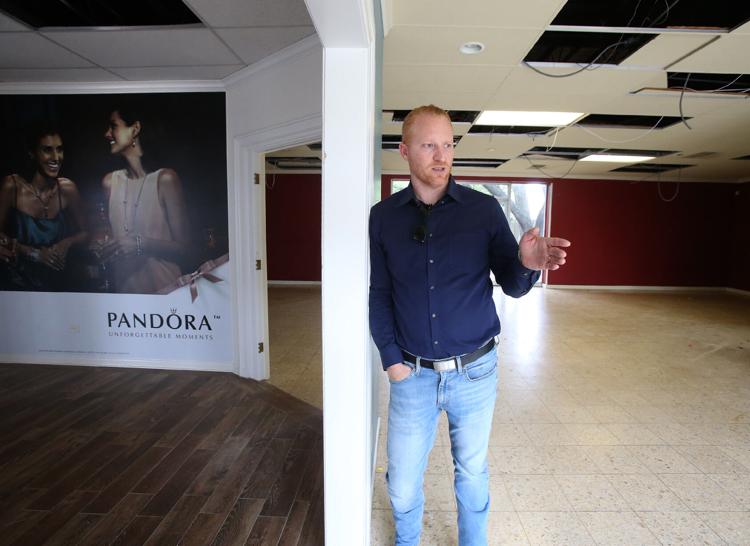 The business news you need
With a weekly newsletter looking back at local history.