One year ago, Texas travelers were paying about 75 cents per gallon less for gasoline. COVID-19 was beginning to stir, travel was discouraged, and gas islands became deserted islands. Now talk has surfaced gas may hit $3 a gallon on average in the United States, but probably not in Waco.
"I don't think we'll see $3-a-gallon gas in Texas, thanks to lower gas taxes and prices that are far below the national average," said Patrick De Haan, head of petroleum analysis at GasBuddy, which tracks fuel trends. "But if COVID continues to improve, demand for gasoline may surge this summer, bringing higher prices. However, if the situation backpedals and we see more cases, that may mean people stay closer to home, keeping demand lower."
The national average for regular unleaded now hovers at a little more than $2.90 a gallon.
Whatever happens going forward, looking back may cause a case of vertigo. Prices in Waco have gone up and down like a roller coaster.
On Wednesday, the citywide average stood at a little more than $2.53 per gallon for regular unleaded, down about 3 cents from a week ago, according to GasBuddy. Prices are up 17.5 cents from a month ago and up almost 76 cents from last year's average of $1.78.
"When compared to last year at this time, the situation is far different," economist Ray Perryman said by email. "We were entering the worst phase of the COVID lockdown, oil demand was plummeting, and Russia and Saudi Arabia were in a standoff threatening to increase supply.
"Thus gasoline prices were really low."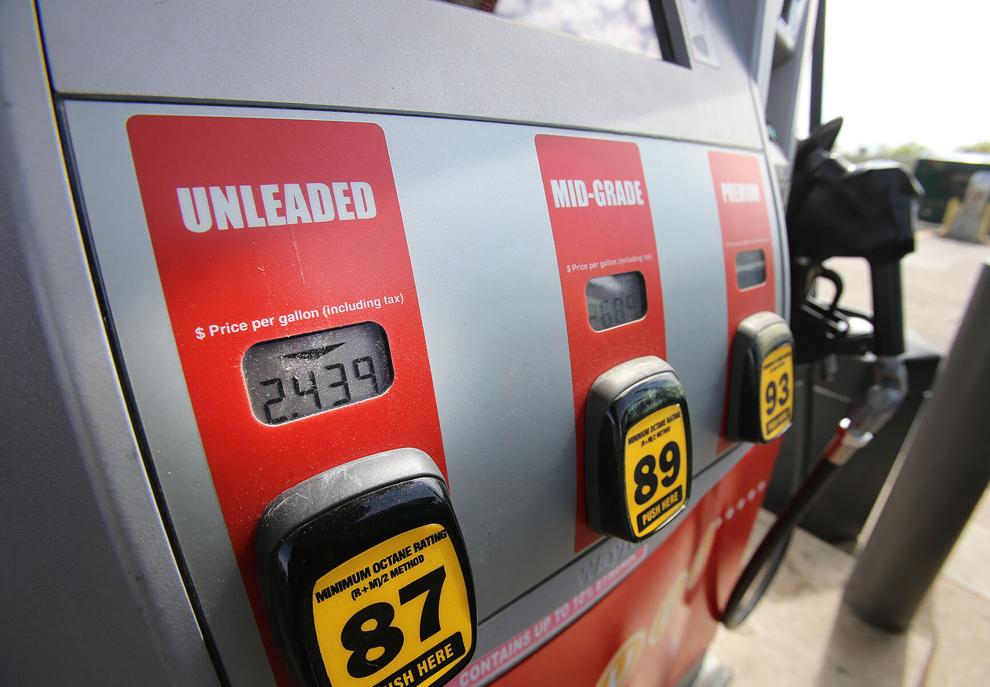 Of late petroleum prices have trended upward, Perryman said.
"As vaccinations increase and more things open, demand is going up," he said. "Other special factors, such as the freeze and the Suez blockage, temporarily caused oil prices to rise, with gas prices seeing the same effects later."
Crews have dislodged the cargo ship that somehow became wedged in the Suez Canal, through which 10% of worldwide oil shipments travel.
"Over the next short-term period, there will be some downward pressure arising from the new lockdowns in Europe and the potential for another COVID surge in the U.S.," Perryman said. "However, assuming the U.S. is able to remain open and avoid a major spike, the spring and summer should see brisk demand for gasoline and other refined petroleum products.
"People are ready to get out."
Gas prices are not unusually high this year, said economist Karr Ingham, who prepares a monthly snapshot called the Greater Waco Economic Index and advises the Texas Alliance of Energy Producers. Gas prices were unusually low last year, when crude oil prices went down "sharply, sharply, sharply" as the COVID-19 pandemic began to inflict pain and punctured demand.
The market also experienced a shock to the system because Texas in March 2020, "produced more crude oil than it ever had," Ingham said.
For the first time ever, oil prices in April last year "fell so much that some traders paid buyers to take oil off their hands," as the New York Times reported. Specifically, the main U.S. oil benchmark, West Texas Intermediate, fell more than $50 a barrel to end the day about $30 below zero, the Times reported.
"Such an eye-popping slide is the result of a quirk in the oil market, but it underscores the industry's disarray as the coronavirus pandemic decimates the world economy," the newspaper reported.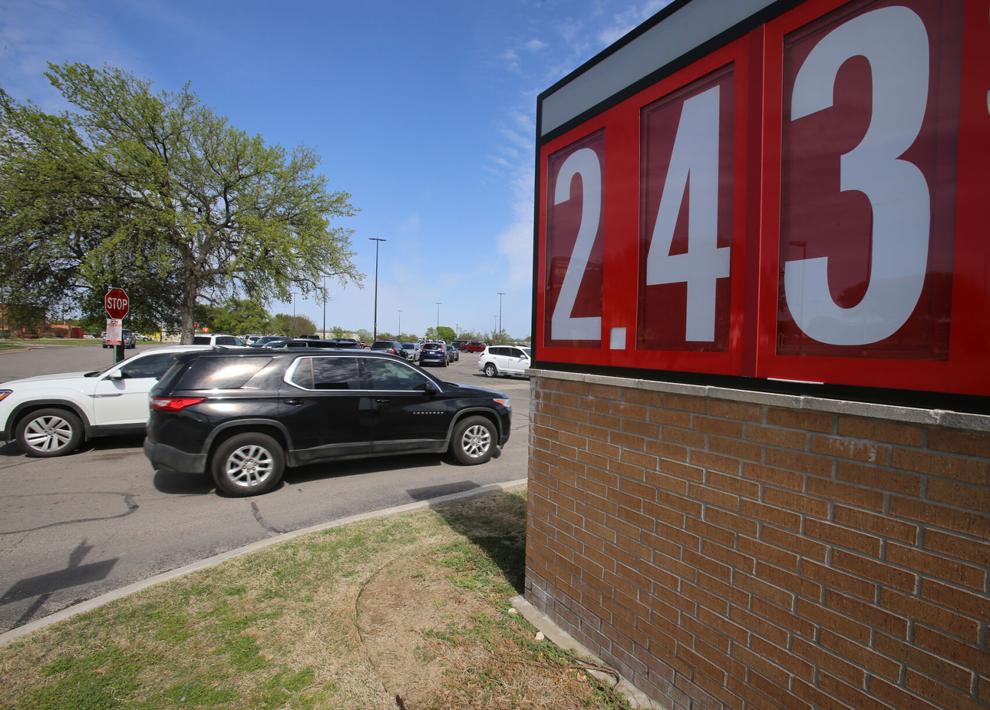 Ingham said oil prices have made a remarkable recovery.
"West Texas Intermediate crude is selling for $60.45 a barrel," he said by phone. "Six months ago, a lot of us wouldn't have bet a plug nickel we would see $60-plus anytime this year. I was thinking more like $55 for all 2021, a conservative guess if we were slower recovering from the pandemic."
Setting aside oil futures sliding into negative territory one occasion, prices "went way down last April, to $17 and $18 a barrel, and some days were worse than that. There was single-digit pricing," Ingham said.
Almost a year later, February's freeze in Texas led refineries to closed to prevent damage, he said.
"That put production off-line, and the prices we're seeing now may be a little holdover," he said. "Production doesn't come back in one day."
Carla Pendergraft, who markets the Waco Convention Center, said she thinks higher gas prices will not necessarily curtail travel as weather warms.
"Some tourists may be deterred because of high gas prices, but others will be so happy to start traveling again, they will be happy to pay it," Pendergraft said. "We have not heard complaints about the gas prices from the people we talk to. We do hear many people are taking day trips all over the country."
Waco's location between Dallas and Austin makes it ideal for day trips, "but I'm still seeing license plates from all over the country in town," she said.
---
Watch Now: Sneaky expenses that keep you from saving money, and more videos to improve your life
Watch Now: Sneaky expenses that keep you from saving money, and more videos to improve your life
Check out some expenses you may not realize are draining your wallet, things all homeowners should do once a week to keep a house maintained, when you should avoid using your debit card, and more videos to improve your life.