Hobby Lobby, the crafts chain with a local store at Bosque Boulevard and Valley Mills Drive, announced it would start paying full-time employees no less than $17 an hour. That is good holiday news for the 37,500 people employed by Hobby Lobby, which joins Target, Walmart, Best Buy and H-E-B, among others, in sweetening deals for staffers assigned to the front lines.
Two government entities, Waco and McLennan County, recently agreed to make pay a priority. Any business entering a new deal for financial incentives from the Waco-McLennan County Economic Development Corp. fund after Oct. 1 must pay at least $15 an hour, up from $12.
"That should not be a problem," McLennan County Judge Scott Felton said. "I recently saw a sign that said In-N-Out Burger is hiring at $14 an hour plus benefits.
"If a burger joint can do that for entry-level people, I don't know why it wouldn't make sense for us. We approved it, and the city approved it. We think $15-an-hour is a competitive wage to include in what we require of business wanting to move or expand here."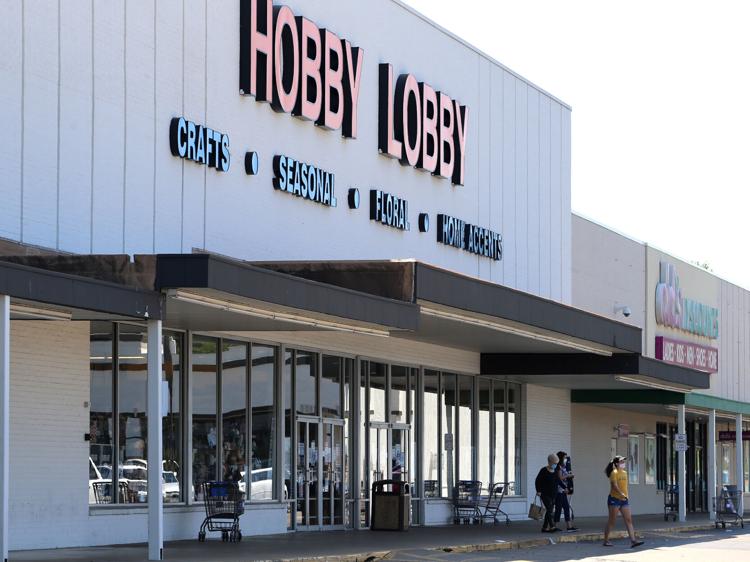 Best Buy, the electronics chain with a store at Central Texas Marketplace, announced in late July it would raise the starting hourly wage for all U.S. employees to $15, effective Aug. 2. Target, meanwhile, raised its minimum hourly wage to $15 on July 5. Amazon did the same in 2018.
Walmart rewarded its employees with bonuses early the pandemic. This week, it announced organizational changes and pay raises for 165,000 associates.
It has announced a team-based operating structure in supercenters, like those in Waco, which is similar to systems introduced at Sam's Club and Walmart's Neighborhood Markets, Forbes magazine reported.
Assistant store managers, department managers and store co-managers have seen their tasks and areas of responsibility tweaked or redefined.
Forbes reported that pay for hourly team leadership positions will start between $18 and $21 an hour and can go as high as $30 an hour. Skilled frontliners in the deli and bakery areas will see their pay jump from $11 an hour to $15 an hour or more, according to Forbes. Auto care associates reportedly will receive at least $1 more an hour than they are receiving now.
Waco-based economist Ray Perryman said the pay hikes make sense.
"Hobby Lobby and Target are the kinds of businesses that have experienced increased demand during the pandemic. … Although stores were closed for periods of time, the fallout from the pandemic hit others harder," Perryman wrote in an email response to questions.
He said Hobby Lobby's choice to raise hourly pay to $17 does not surprise.
"Hobby Lobby has a long history of being ahead of the curve and paying employees more than minimum wage," he said. "In 2009, it was one of the first retailers to establish a national minimum above the federal level, with numerous increases since that time. In 2014, Hobby Lobby paid full-time workers at least $15 per hour. Target raised employee compensation during the pandemic, as well as offering enhanced benefits."
Perryman said better wages typically produce better performance.
"Companies like these have realized that better pay helps them attract and retain better employees," Perryman said. "Better employees improve the bottom line by offering a better customer experience, working more efficiently and effectively, and otherwise enhancing the retailers' positions in the market.
"This appreciation for employees is part of a larger move in corporate America toward a larger emphasis on environmental, social, and governance criteria. One of the key tenets of this shift is the idea that not only shareholders but also other stakeholders — including employees as well as suppliers and communities — are important to long-term success."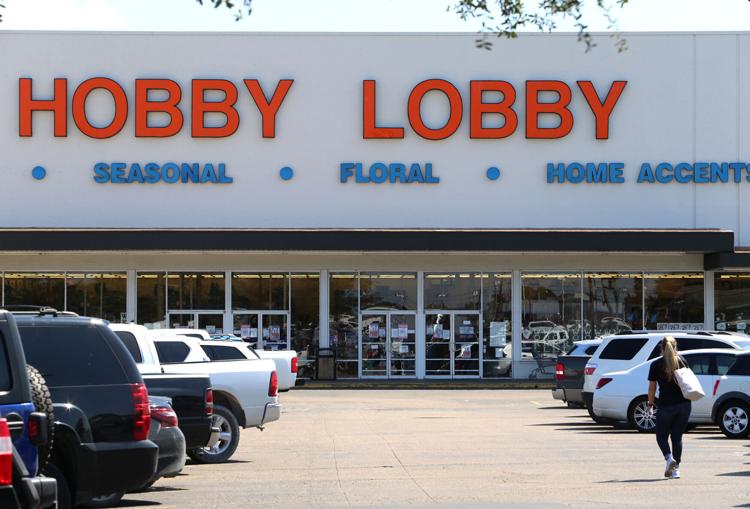 In a press release announcing the company's new minimum wage for full-time employees, Hobby Lobby founder and CEO David Green wrote that treating employees fairly has become a tradition the crafting chain strives to maintain.
"From closing our stores on Sundays and at 8 p.m. the rest of the week, to providing some of the best pay and benefits in the retail industry, we are thankful that we are able to share our success with our valued employees and provide time for rest, family and worship," Green wrote. "Because this year has presented to many challenges to our employees, we are very happy that we are able to provide pay increases to thousands of our associates before the Christmas season."
Michaels, a competitor with Hobby Lobby in the crafts marketplace, has announced it will hire 16,000 seasonal employees this year.
Michaels spokesperson Angie Coplin said pay at Michaels ranges from $7.75 to $16 an hour, depending on market and position: cashier, sales associate and replenishment.
"Paying well above minimum wage is not a recent trend in the retail industry," said David French, senior vice president for government relations at the National Retail Federation.
The expanding role of retail beyond clerks and cashiers to logistics and transportation has elevated the status of retail staffing as a whole, French said.
"The important thing is that these increases are taking place without government mandate," he said.
Increasing the federal minimum wage "is a perennial conversation," he said.
H-E-B, the dominant local grocery chain, announced in June it would make permanent a $2-an-hour pay increase it implemented early the pandemic. It said this would be the biggest pay hike in company history.
Dubbed "Texas Proud Pay," H-E-B said in a statement it originally thought the pay raise would be temporary. But it was extended three times before the San Antonio-based chain went public with plans to make it permanent.
"We believe this crisis will be around for an indeterminate amount of time and our goal is to reward our partners for their hard work and dedication with more than temporary bonuses," H-E-B announced at the time.
The federal minimum wage of $7.25 an hour has been around since 2009. At that rate, someone working 40 hours per week would earn $290, before taxes, or $15,080 for the year. The 2020 poverty guideline is $12,760 for an individual, $17,240 for a two-person household and $26,200 for four.
Concerned about COVID-19?
Sign up now to get the most recent coronavirus headlines and other important local and national news sent to your email inbox daily.