Editor's note: This story has been updated to more accurately reflect Durkin's role in the new Magnolia Network series.
Entrepreneurs associated with Homestead Heritage have backed out of two high-profile downtown projects, one near the Magnolia Market at the Silos and one in a historic building on Elm Avenue.
Kevin Durkin, a craftsman who helped build the Homestead Heritage craft village in 1994, bought the 124-year-old Kestner's department store building on Elm Avenue in 2019.
Durkin oversees a barnstorming team of architects, artisans and carpenters who travel America, disassembling historic sites and reassembling them piece-by-piece elsewhere. He operates as Heritage Restorations, and practically rubbed his palms in glee two years ago, anticipating getting his hands on Kestner's, an 11,000-square-foot former department store on Elm.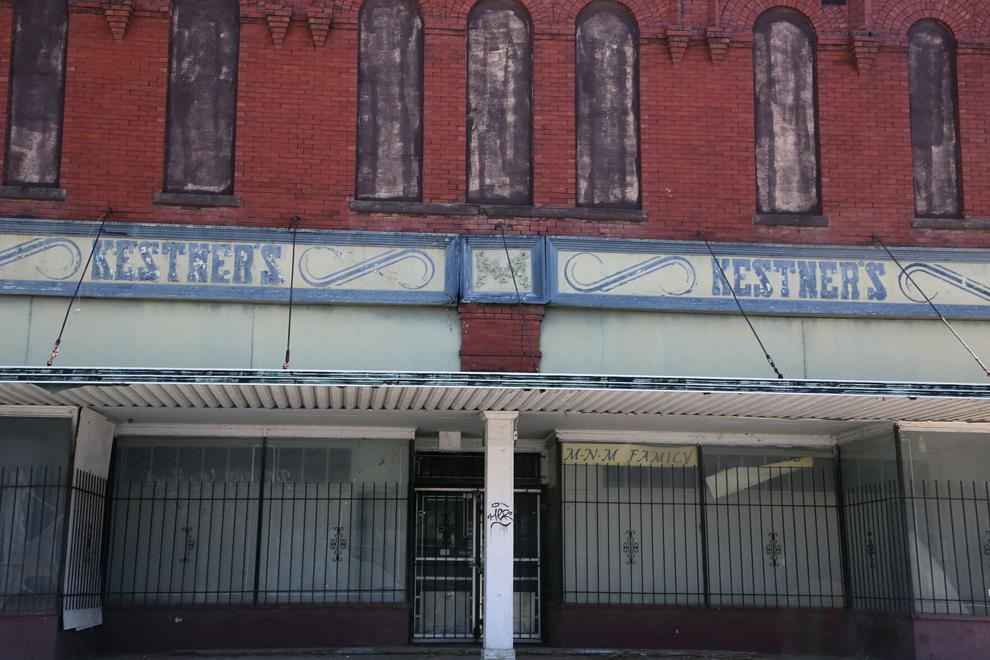 He planned to tap his access to stone and brick materials and craftspeople to restore Kestner's while maintaining its classic lines. But the deed never got done, as Durkin became involved in participating in a new series on the Magnolia Network. The show, "Restoration Road," is hosted by Waco craftsman Clint Harp and is scheduled to launch Jan. 5, 2022.
"We just completed shooting the first season," said Durkin by phone, confirming his hectic schedule would preclude giving the Kestner's building the attention it deserves. He struck a deal with local developer Robert Denton, who assigned his contract to buy to businessman Zach Zerik.
"I will act as a consultant, take part in the hiring of a general contractor," said Denton. "Everything I've done downtown includes taking buildings to a white-box level, then letting the tenant direct us from there. We've already reglazed eight windows, just to show people what it looked like."
Denton said his crew will painstakingly preserve the building's look "because they would shoot us if we didn't," noting historic preservation sentiments in Waco.
He said he was surprised to learn the Kestner's space had not been honored with a Texas Historic Marker, and hopes to address what he considers an oversight as he proceeds.
Colt Kelly, with Kelly Realtors, has started marketing the Kestner's space, and said he's already getting what he termed exciting inquiries.
Real estate agent Jim Peevey brokered the sale of Kestner's from Waco businessman Sam Brown to Durkin, whose reputation for workmanship and attention to detail gave the agent faith in the finished product.
"Things change. Times change," Peevey said. "But that group's involvement would have been great to have downtown. They are known for quality."
Denton said he's completing two or three projects involving properties on South 11th Street and on Clay Avenue, just outside downtown's core. At 12th Street and Washington Avenue, Denton is transforming a former funeral home to a mixed-use venue including a high-end Mexican restaurant and bakery.
Meanwhile, Homestead Heritage recently sold a tract to Magnolia Market about a half-block near Eighth Street and Webster Avenue, near the Silos.
"We purchased the land to provide additional, free and publicly accessible parking in downtown Waco," said Magnolia spokesman John Marsicano.
An attraction proposed there called Heritage on Webster failed to take flight. It included plans for 12 short-term rental units, a pastry and coffee shop, and artisan retail space situated around a central courtyard. Backers requested $480,000 in Tax Increment Financing incentives to support the $3 million undertaking, but the Waco City Council voted 3-3 to reject the request.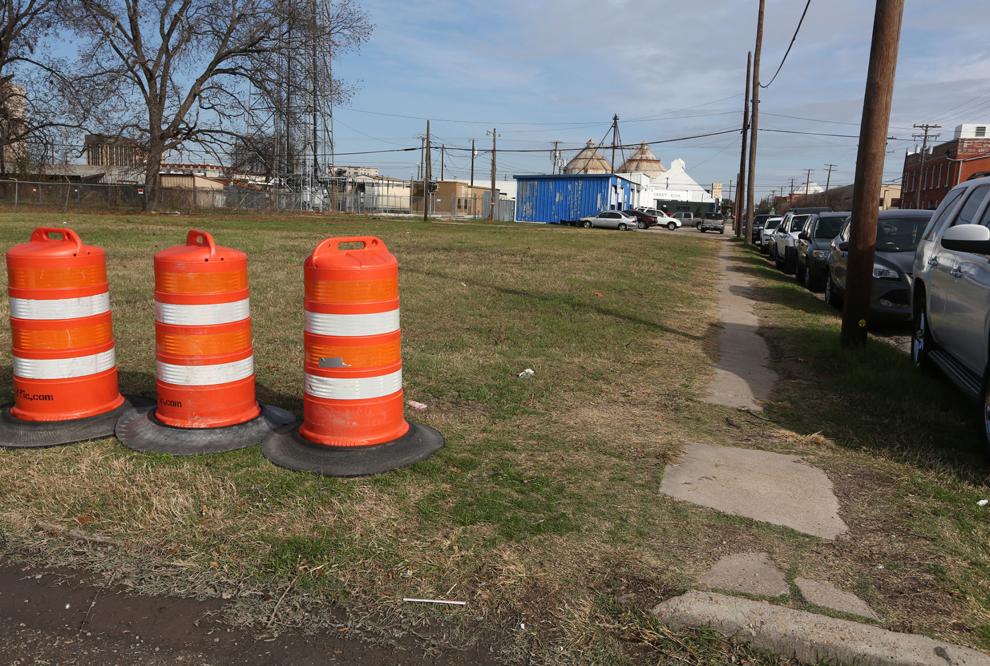 The TIF Zone uses a portion of tax revenue from downtown properties to provide incentives for further development in the area. The Waco City Council has final say on TIF requests, and three members considering Heritage on Webster in February 2020 balked at more public funding for lodging.
Then-Councilman John Kinnaird, who also served as chairman of the Waco Convention and Visitors Bureau, noted during that meeting that Waco's hotel room count would increase 40% the next three years. Kinnaird first began raising issues with public funding for hotels when the council approved money for a more than $60 million AC Hotel by Marriott project.
Ground recently broke for the Marriott product that will include a high-rise hotel sporting 182 rooms, parking garage and retail center.
"We actually felt we had a really good plan," said Andrew Taylor, spokesman for Heritage on Webster. "We were really looking forward to it, had almost half a city block, but it never passed the council. I think there may have been some misunderstanding on the amount of parking we had planned. It seemed the city was not interested in lodging, and we were in the middle of that."
Not receiving TIF-related funding "definitely affected our decision to sell," said Taylor, adding Homestead Heritage has not entirely written off its project.
"Maybe we'll just expand what we're doing at Homestead, which helps Waco as well," said Taylor. "When we were talking about doing this, we thought it was the best way to get crafts and such in front of more people, get eyeballs on it. Now we're trying to figure out our long-term plans."
He would not divulge the sales price of the now Magnolia-owned land.