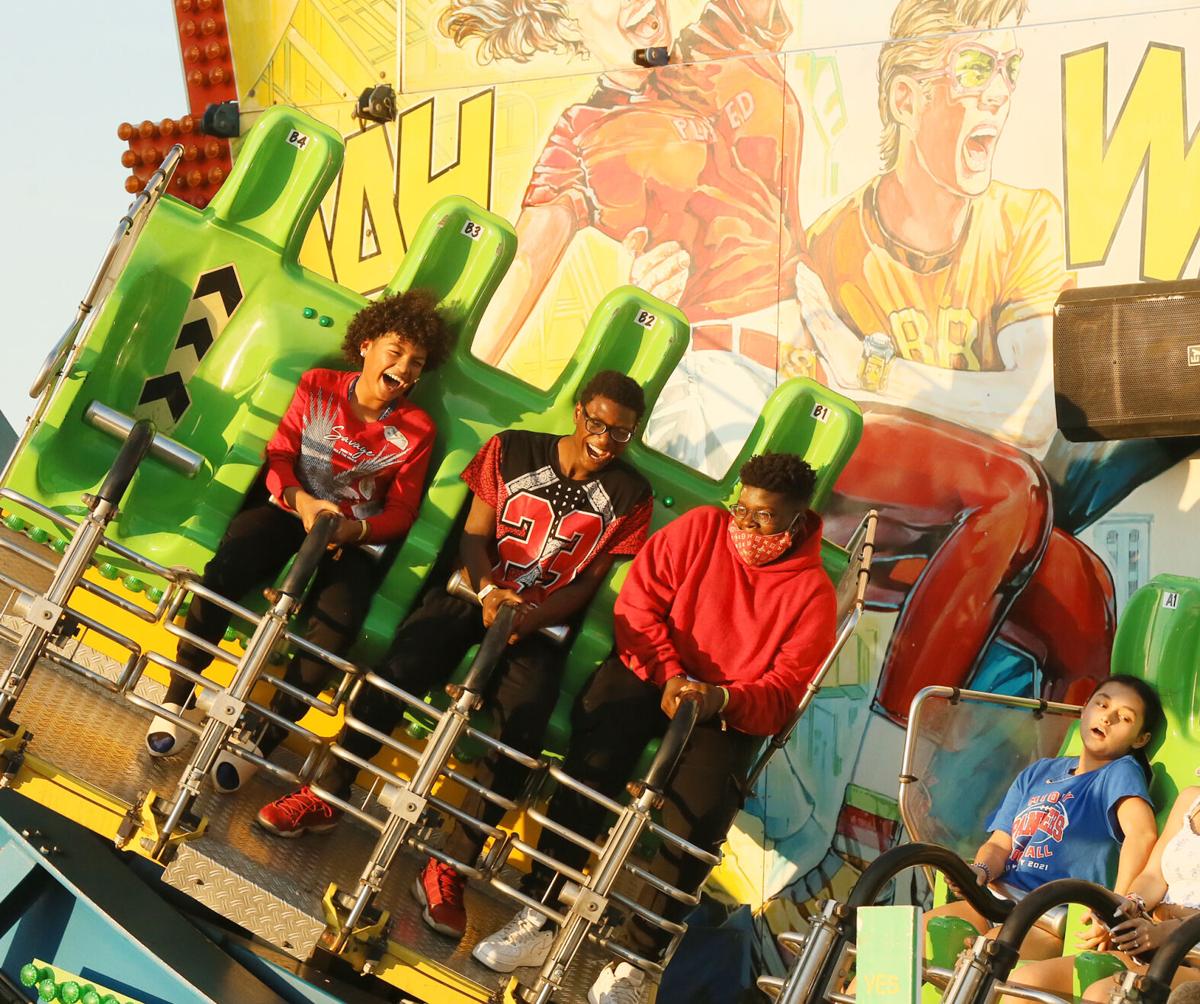 The Heart O' Texas Fair & Rodeo becomes an economic driver 10 days a year, creating demand for corn dogs, carnival rides, hotel rooms and Western duds. But the question remains of whose pocket is getting lined with green.
An estimated 200,000 people will enjoy festivities unfolding at Bosque Boulevard and Lake Air Drive through Sunday, when bullfighting ties a ribbon around the HOT Fair & Rodeo run. Kids will remember the thrill of competing for prizes in the livestock judging. Fair President Wes Allison will set aside about $250,000 for scholarships. And county leaders will cross their fingers, hoping the fair, rodeo and this weekend's Baylor University homecoming put area lodging establishments in a good mood.
A tax on hotel stays and rental car use will pay back bonds issued to build the $32 million Base multipurpose center on the HOT fairgrounds and to subsidize other projects nearby.
But beyond the big picture, sometimes literally at the gut level, lie factors retailers, restaurants and competing entertainment options must consider. Consuming a funnel cake, turkey leg or three candy apples at the fair may mean skipping a trip to locally owned Bush's Chicken, La Fiesta or Poppa Rollo's. Consumers may face choosing between a trip to the HOT Fair, the new 14-screen Cinemark theater or Baylor's game against Brigham Young University.
Allison said he knows some business people view the fair's arrival with the enthusiasm reserved for IRS audits, but they would not say so publicly. He said he has compared notes with local restaurateurs.
"We're an entertainment dollar more than anything else, and we're talking about 10 days out of the year," Allison said. "We have events 48 other weekends that bring 200,000 to 250,000 people to the facility, and about 95% are from outside the county. We send them to George's and places like that throughout the year. We know everyone has entertainment dollars to spend. When you spend them with us, you're supporting our ability to offer scholarships, to support charitable causes year-round.
"It is certainly our biggest fundraiser, a very important week."
Money the HOT Fair & Rodeo generates also goes toward day-to-day operations. The new Base will contribute to that cause when fully booked, Allison said. Feasibility studies prepared before the bond issue showed its economic impact would push $25 million annually.
He expects the Base to hit that target by year three, Allison said.
COVID-19 threatened funding to retire the BASE bonds, linked as they are to travel and tourism. Visitors stayed away in droves. Levies linked to hotel stays plummeted. Last year was bad, and 2021 began worse. But numbers are improving. August hotel tax revenues for debt retirement totaled $188,378, up from $77,600 last year; July, $193,079, up from $70,924; June, $196,313, up from $52,552; and May, $200,131, up from $45,987.
Carla Pendergraft, who markets the Waco Convention Center and tourist attractions, said the HOT Fair & Rodeo more than pulls its weight.
"Local lodging establishments get a major boost from the HOT Fair & Rodeo," Pendergraft said via email. "Contestants for the rodeo, livestock exhibitions, judges, workers at the Fair, and some attendees need a place to stay when they come to town. On top of that, we have Baylor Homecoming coming up, which is nearly always a sellout at the hotels. There is also the Waco Cultural Arts Fest happening in Indian Spring Park this weekend."
Pendegraft said Waco fortunately is becoming home to more short-term rentals that may relieve pressure on hotels during peak times, which could arise often this month. Ironman week runs Oct. 20 through Oct. 24, with a full Ironman Oct. 23 and an Ironman 70.3 on Oct. 24, and could bring thousands to Waco, said Mike Vogelaar, executive director of the Greater Waco Sports Commission. Magnolia Market will celebrate its sixth Silobration Oct. 28 through Oct. 30 at Sixth Street and Webster Avenue.
Trent Neumann, who owns the Captain Billy Whizzbang's burger stores locally, said the fair does nothing to spoil his appetite, or his bottom line, despite the fact his original location at 901 Lake Air Drive is minutes from the fairgrounds.
"We actually see an uptick in business, probably about a 10% increase. We're a fair sponsor, so we cater some of the company parties," Neumann said. "I do know a lot of restaurants around town see a little decrease in business."
The fair represents a mixed bag for Griselda Vences, who owns the Bush's Chicken location at New Road and Bosque Boulevard, a site so near the action one can nearly smell the fair food and livestock.
"The fair people, those bringing rides, those selling stuff, the vendors, those are the new faces we usually see this time of year," Vences said. "But in our surrounding stores, our out-of-town stores, we see a decrease in business. Those customers are not in town. They are at the fair."
Vences said she and her family have ownership interest in franchised Bush's locations in Groesbeck, Temple, Lorena and Lacy Lakeview.
The Orscheln Farm and Home store at South Valley Mills Drive and the Interstate 35 frontage road is miles away from the fairgrounds. But manager Leslie Cline said kids with animals to pamper and showcase stopped there to buy blankets and substances to produce shiny coats.
Alan Ritchie said his 43-year old Ritchie's Western Wear is enjoying a good sales season, one that improved when the HOT Fair & Rodeo hit town.
"There are more Western stores than there used to be, a lot of competition, but we've been very blessed. Sales continue to increase," Ritchie said. "We fill our parking lot on a regular basis, and it's not unusual to have 30 to 40 people in here at any time on a busy day. If you have what they want, they'll buy it. About half the customers who walk in buy something."
He said his staff is working later to meet rodeo-related demand.
"The biggest problem retailers are having is shortage of goods," Ritchie said. "Things you once could get in two weeks now are taking six months. I have a lot of business people coming in, and nearly all are having issues getting certain goods. Just about everywhere you go there's a shortage of help."
Facing increased transportation costs, several boot companies have placed a 6% surcharge on products shipped to his store and others, Ritchie said.
This year's HOT Fair & Rodeo started with a bang, even as showers and blustery weather threatened. Charva Ingram, vice president of marketing and sponsorship development, said 6,000 fun passes sold at the drop of a Western hat. The $70 passes allow fair admission and access to carnival rides.
"The carnival is a beloved aspect of the fair and rodeo, and people were eager to get back here and enjoy it," Ingram said.