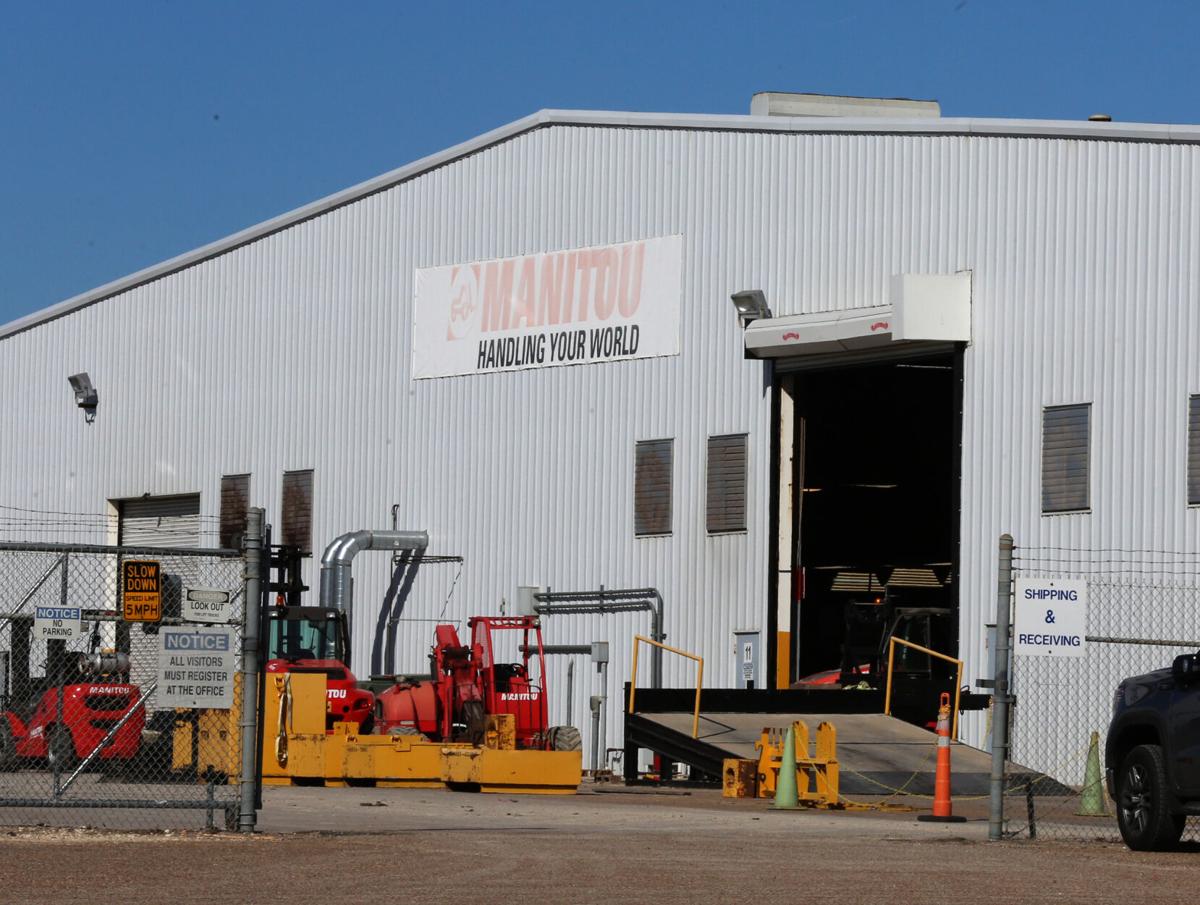 Manitou North America will shutter its Waco plant, eliminating almost 150 jobs during staggered layoffs lasting through June, the company announced.
Local forklift production will shift to Beaupreau, France, while a Manitou plant in North Dakota will make articulated loaders now made in Waco, according to a press release.
"Our priority now is to assist our 148 employees based in Waco with job searches, including providing resume assistance and connecting employees to resources offered by the Texas Workforce Commission," said Alexandre Caharel, vice president of the unit that includes Waco operations, in the press release.
Manitou spokesperson Sara Flaherty said the company informed employees Tuesday the plant would be closing. She said the timing of the announcement, just days before Christmas, is "unfortunate," but that Manitou wanted to give employees as much lead time as possible to prepare.
The first round of layoffs will start in late February.
"We never like to hear that a company is going to cease operations in our community, but fact is, it happens time to time," said Kris Collins, the Greater Waco Chamber's senior vice president for economic development. "Now we need to get employees into new opportunities, minimize any displacement."
Collins said the closing underlines the importance of economic development and efforts to attract new business and expand existing ones.
"The company owns the building, and it is my understanding it will sell the property," Collins said. "I'm confident that with our low vacancy in the industrial buildings market, there will be interest.
"This represents an opportunity to bring new industry to Waco."
Manitou North America does business at 6401 Imperial Drive.
The closure will make Manitou's operations in the United States more streamlined, and will add about 50 jobs at its Yankton, South Dakota, plant, according to the press release.
COVID-19 was not the driving factor in the decision, Flaherty said.
"Though as a backdrop, COVID-19 is affecting all markets," she said.
She said 75% of the goods made in Waco were exported to Europe last year, and by October, exports had hit 86%.
Marcel Braud, who founded the company in 1958, set up a deal with KD Manufacturing in 1980 that led a year later to Manitou buying a 51% stake in the KD's Waco plant, the report states.
"The closure of the relatively small Waco facility is probably long overdue, but ends a connection with the town that not only dates back to 1980, but one that was personally set up by Manitou's Marcel Braud," according to vertical.net.
Manitou's layoffs halt, or temporarily dampen, a recent streak of announcements involving job creation in Waco.
Recent announcements include a new Amazon fulfillment center, a diaper-making plant and a maker of aluminum cans that plan to hire more than 1,200 between them, with most positions paying at least $15 per hour.
---
College majors with the highest and lowest unemployment rates