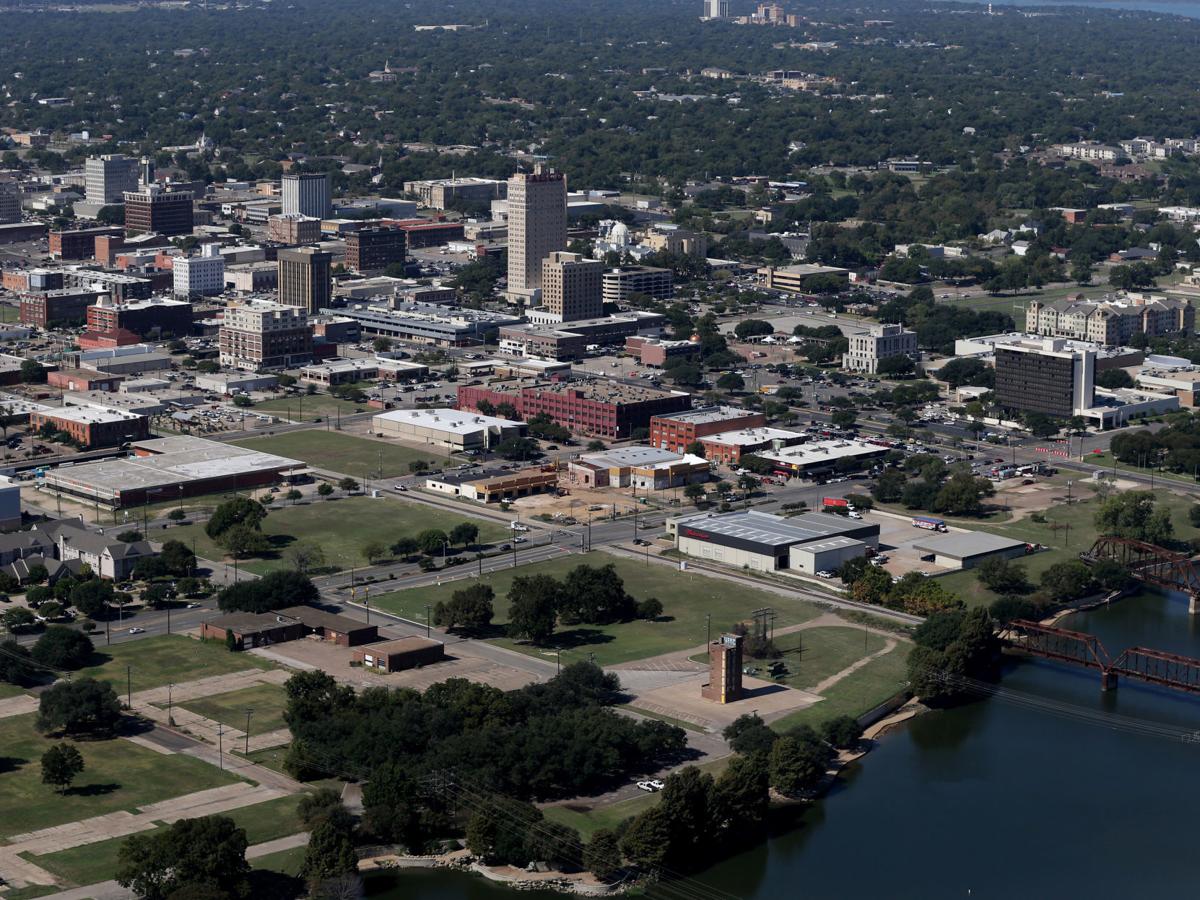 A McLennan County economic development prospect called "Project Darwin Biggest" would invest $3.5 billion and create about 4,200 jobs, but there is no guarantee it will choose Central Texas.
The project appears as a monthly economic development update on the Tuesday agenda for the McLennan County Commissioners Court. The report is prepared and presented by Kris Collins, senior vice president for economic development with the Greater Waco Chamber of Commerce.
Project Darwin Biggest is among 18 on Collins' active list, meaning recruitment continues.
Collins and the chamber's economic development office, for confidentiality reasons, assigns code names to projects interested in Waco or McLennan County. The fact sheet presented to city and county leaders includes estimated employment levels, monetary investment and building size.
The sheet also includes an active date, which for the $3.5 billion Project Darwin Biggest is June 2021. Others on the list include, for example, Project Sundance, with a $211 million investment, a 400,000-square-foot facility and 425 employees. Its active date also is February 2020. Also with a February 2020 active date is Project Rocket, a 1 million-square-foot distribution center employing 1,000 and representing a $150 million investment.
Project Gimme Shelter, meanwhile, envisions a 860,000-square-foot manufacturing facility costing $100 million and employing 800.
It has an active date of July 2021, meaning it is a relative newcomer.
To put those numbers in perspective, SpaceX has announced it will spend $150 million to enlarge its McGregor facilities to build rockets there in addition to testing rocket engines. Amazon, meanwhile, is investing between $200 million and $300 million to build a robotic fulfillment center in Waco that will employ at least 1,000, even more during peak shipping seasons.
Last year, Tesla chose Austin as home to a $1.1 billion "gigafactory" for truck construction in a plant that would employ at least 5,000.
Billionaire Elon Musk, who owns both Tesla and SpaceX, seemingly has developed an affinity for Central Texas. He has even hinted in published reports he's considering moving Tesla headquarters from California to Texas.
The Greater Waco Chamber of Commerce keeps city and county officials apprised of progress being made on industry recruitment, as they can authorize tax breaks or direct incentives via the Waco McLennan County Economic Development Corp.
The city and county each voted to increase contributions to this fund by $500,000 during the new budget year beginning Oct. 1. The Waco Industrial Foundation, which owns land in industrial districts citywide, also is represented on the city/county economic development board.
McLennan County Judge Scott Felton said Monday he had not heard about the prospect that could have a $3.5 billion impact on the local economy, but he looks forward to Collins' presentation during Tuesday's meeting. Discussion of specific projects often takes place in closed session, though Collins offers updates during open session using assigned mystery names.
"That's the first I've heard of it," said Felton of Project Darwin Biggest.
"I know there are big things pending out there, but until the economic development team gets things confirmed . . . I don't blame them for being secretive. People say something's going to happen, and it doesn't happen, then everyone gets disappointed," Felton said. "Very honestly, there are projects out there that could come to fruition over the next two years. That's why we added money to the economic development fund.
"Next year, we could be talking about adding more," he said.
Felton added: "I don't look at this as an expense. I consider it an investment. We press these folks about being community partners, moving here and paying taxes, contributing to nonprofit organizations, all these things."
Felton said the county will do what's necessary to ensure business eyeing the county has access to employees and expertise. He said if industry continues to increase wages at the local level, Waco, McLennan County and other entities will take steps to improve the employability of locals.
Waco Mayor Dillon Meek said Monday he would have no comment, and Collins did not return calls seeking comment on Project Darwin Biggest and whether it represents the largest project ever appearing on her radar.
Waco real estate agent Gregg Glime, whose areas of expertise include industrial projects, said he knows of ventures comparable in scope to Project Darwin Biggest have scoured Texas in search of places to land. He mentioned that a hot prospect recently settled on Salado, but declined to identify the looker, its area of specialization or other markets considered.
"They do a good job of coding their leads," said Glime of the Greater Waco Chamber of Commerce's efforts to keep identities under wraps.
He laughed and said his dealings with Zinkpower, a company specializing in hot-dip galvanizing, was dubbed "Project Candy Apple."
Zinkpower's local plant is now "blowing and going," Glime said.