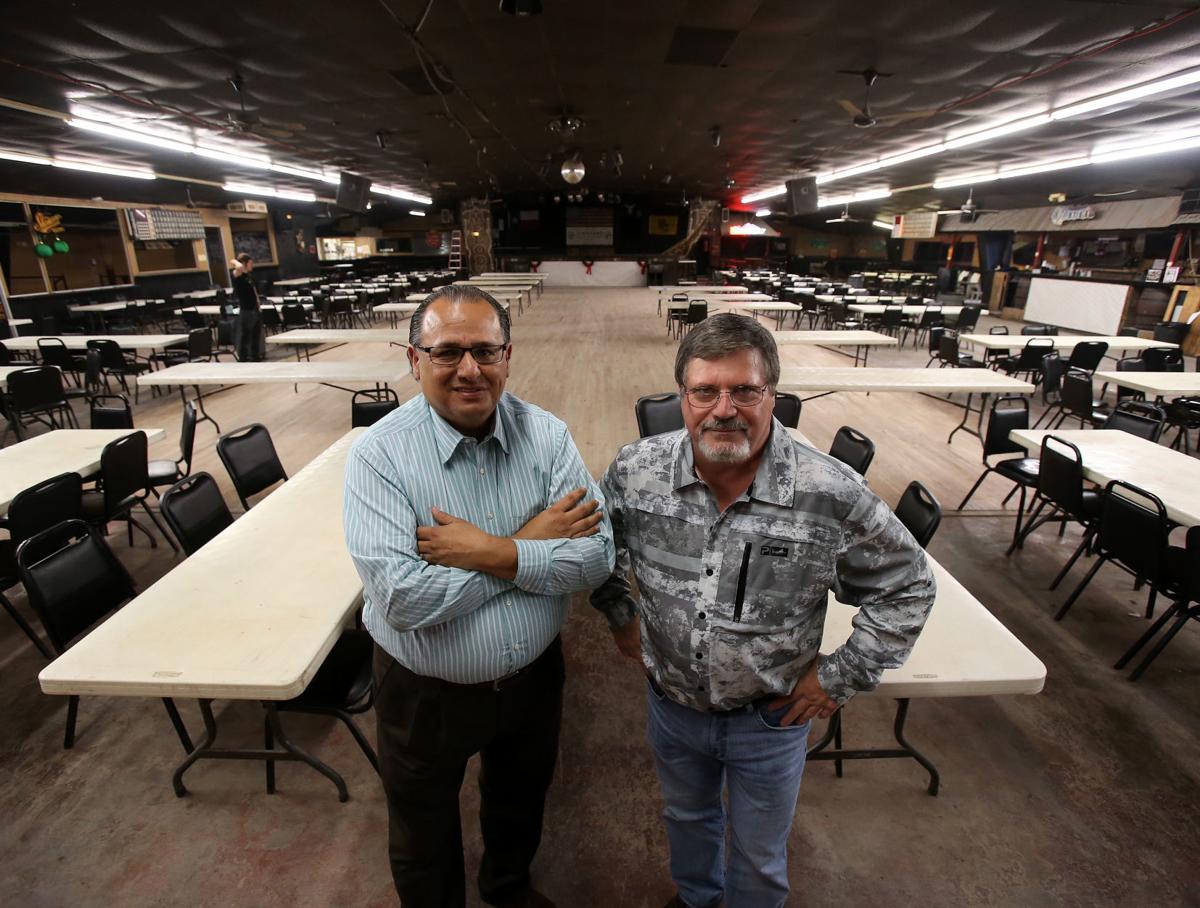 Kelly Snell and Gerald Villarrial tried to catch a falling star, to quote a musical tear-jerker, but COVID-19 short-circuited their efforts to revive the Melody Ranch nightclub on U.S. Highway 77.
So after spending "hundreds of thousands" to make the club relevant again since buying it in late 2018, the duo will part company with the ranch, striking a deal with local Realtor Bland Cromwell to market the place where luminaries including Willie Nelson, George Strait and Garth Brooks performed on their trips to the top.
Asking price is $1.7 million, Cromwell said.
"We tried to save an icon, but when the state picks out one sector and says, 'You can't operate,' there are going to be consequences," said Snell, a three-term McLennan County commissioner not seeking reelection.
Texas Gov. Greg Abbott twice used executive orders to shutter bars statewide, once in March and again in June, to reduce exposure to COVID-19. The bar and nightclub industry has suggested it is being singled out for enforcement, noting that restaurants serving alcohol may open at reduced occupancy.
Seeing a tough row to hoe, Snell and Waco attorney Villarrial will sell.
"Before the pandemic, it was really doing well, packing them in," Villarrial said. "I'd be lying if I said buying the Melody Ranch was not a business decision. It was, but we also wanted to preserve something iconic, at least here in Waco. It was a very difficult decision. If someone wants to buy it with the intention of keeping it the Melody Ranch, that would be great."
Cromwell said he is formulating a strategy for moving Melody Ranch that may include retaining its nightclub identity, or may not.
He said a potential buyer may prefer leveling the 15,000-square-foot building sitting on 3 acres and making the site available for redevelopment.
"That's a good traffic corner," Cromwell said.
It is close to Waco's traffic circle, Chip and Joanna Gaines' Magnolia Table restaurant, Interstate 35 and a 105-room Element Hotel by Westin under construction.
"I'll just get out there and see what the market thinks. I've just started the marketing," Cromwell said. "People looking way past today may see it as a hotel or retail site. Someone hoping to grab it up as an entertainment venue, that could be challenging. I'm optimistic this thing, this pandemic, won't last much longer."
Snell said buying Melody Ranch was not his first rodeo. A commissioner for 12 years, the conservative Republican knows about balancing books and meeting a payroll. He and Villarrial were aware the almost 50-year-old Melody Ranch had been ridden hard. The pock-marked parking lot, which Snell described as "crater city," alone required an investment of almost $100,000.
Elsewhere, air-conditioning, electrical wiring and carpeting received attention, as did the stage and dance floor. New lighting improved security.
With crowds swelling after the Melody Ranch's reopening under new ownership and management, monthly expenses did not daunt. That changed when COVID-19 blocked the flow of drink and entertainment, Snell said.
A $5,000 grant available through a federal stimulus program helped a little but served only as a stopgap measure, and the club unfortunately failed to qualify for any local stimulus initiatives, Snell said.
He said he felt ignored by lawmakers when he suggested a moratorium on foreclosures and evictions to protect businesses during the pandemic.
Shawn Seay owns the Melody Ranch name and business, and he leases the building from Snell and Villarrial. His pain over COVID-19 is profound as he also owns three other local watering holes: Smiley's, Halftime and Austin's on the Avenue. All four have closed, forcing him to lay off about 100 employees, Seay said. He normally would pay $60,000 to $100,000 monthly in state and local taxes between the four. But these are not normal times.
"Bars and nightclubs are run by small business owners who don't have a large sum of money and can sit back and wait this out," Seay said. "Kelly Snell has helped me out quite a bit. Other landlords are working with me, refinancing their own buildings, deferring payments, moving them to the back end of notes. I pay what I can until I'm allowed to operate."
Seay said Melody Ranch has a working kitchen. He is spending a hectic week trying to reopen this weekend with a Texas Alcoholic Beverage Commission permit allowing alcohol sales if food sales reach at least 51% of total sales, he said. The commission seems willing to work with bar owners, he said.
Seay said he understands that bars and nightclubs are not popular with some segments of the population. He personally does not drink alcohol but believes the establishments have a place in society, especially during the pandemic, when some find it useful to socialize and hold conversations, he said.
Villarrial said selling Melody Ranch is not an act of desperation.
"We're not behind on any payments," he said. "We paid for many of the building improvements out-of-pocket, and the bank that financed our purchase of the building, Security Bank, has been very good to work with us."
Concerned about COVID-19?
Sign up now to get the most recent coronavirus headlines and other important local and national news sent to your email inbox daily.