H-E-B has indicated it will start remodeling its store at Wooded Acres Drive and Bosque Boulevard on Jan. 4, having included that information in materials it submitted to the Texas Department of Licensing and Regulation.
Work on the $14 million project should conclude by Nov. 15, according to H-E-B, which has hired the Tulsa, Oklahoma-based firm of Selser Schaefer Architects to design the 19,042-square-foot redo.
Selser Schaefer has a longstanding relationship with H-E-B, having collaborated with the chain on the H-E-B Austin Mueller Grocery, which involved converting an old municipal airport to an upscale "mixed-use urban village" that includes a "swooping entry element reminiscent of an airplane wing," according to a description on the Selser Schaefer website.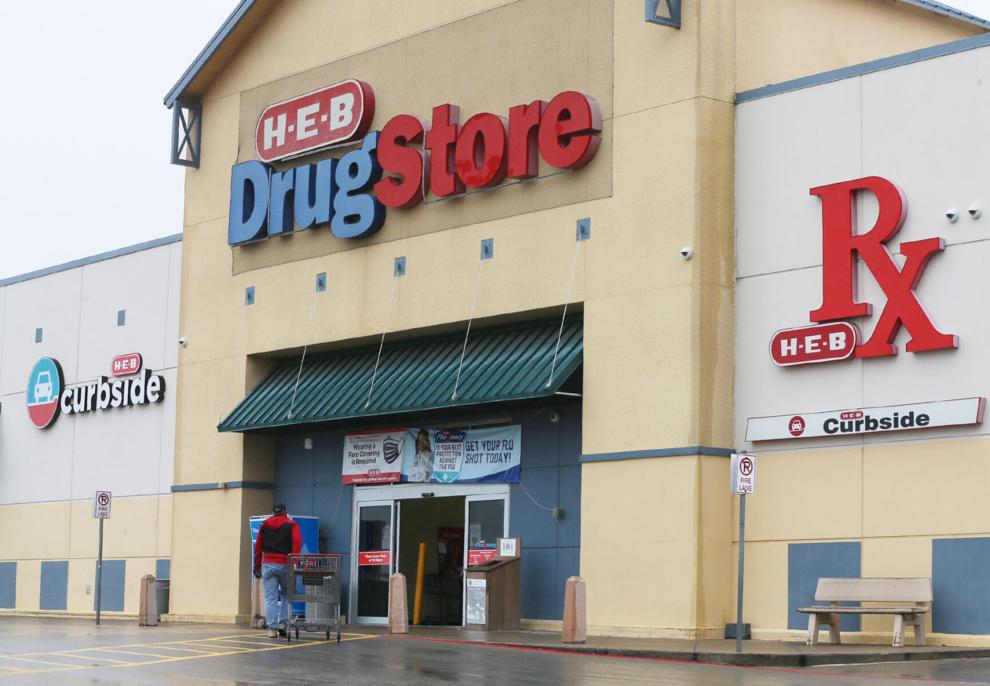 The architectural firm also assisted with H-E-B Market at Stone Oak in San Antonio, which features overhead doors, patio, fire pit, fountain and children's play area. It also applied its expertise to H-E-B Montrose Market in Houston.
"Every H-E-B grocery store Selser Schaefer Architects has helped create throughout its relationship with the Texas-based company is unique to its setting," the website states. "Yet the experience encountered in each H-E-B store is designed to inspire the same feeling: this is my H-E-B."
Makes one wonder what is in the works for Waco's H-E-B.
Hotel openings
Pandemic or no, new hotels continue to open in Waco.
The latest arrival is the 117-room Aloft Waco Baylor on South 11th Street near downtown, a short stroll from the nearly new La Quinta del Sol.
It opened in October, said Carla Pendergraft, who markets the Waco Convention Center and stays abreast of lodging developments.
In August, a TRU by Hilton and a Residence Inn, combined offering more than 200 rooms, tossed out welcome mats near Central Texas Marketplace.
Soon to open, possibly by year's end, is the 125-room Springhill Suites at University Parks Drive and Interstate 35, the property chronically surrounded by detours and dirt mounds as the interstate gets its $341 million upgrade.
Pendergraft said other properties "actively under construction" include the Element Hotel by Westin near Waco's traffic circle; Cambria Suites, EVEN Hotel and Holiday Inn Express, all in East Waco and near Martin Luther King Jr. Boulevard; and the Staybridge Suites Woodway.
These projects will add more than 500 new rooms to Waco's inventory.
Pendergraft agreed the timing is not ideal to pop the cork on a new hotel, with COVID-19 laying waste to the travel industry. The local occupancy rate stood at 56.3% in October compared with 79.3% in October last year, she said. That is low but still up from the sub-30% rate back in April.
Pendergraft urged local residents to consider the struggles of local hoteliers, and to respond with random acts of kindness, and perhaps bookings.
"Maybe you've been working from home for quite some time and you'd like a break from that," she said. "Many hotels provide guests with opportunities to conduct business, and I'm sure pretty good day rates are available."
Former Dillard's space
The former Dillard's space in Richland Mall remains on the market in the wake of the Dillard's relocation to the former Sears location in the mall.
At 104,000 square feet, it might prove difficult for one occupant to swing, agreed listing agent Callie Norris, with ICA Properties in Odessa. She said ownership would look favorably upon dividing it among several tenants.
And if leasing is not in the cards, the owners would consider selling it.
"We're waiting on the perfect user," Norris said by phone.
Sephora in Kohl's
Sephora, the cosmetics giant, has signed an agreement to place shops in 850 Kohl's locations, the first couple of hundred arriving next fall. News outlets are reporting the move is Kohl's attempt to bolster its commitment to beauty and skin-care products, something shoppers found lacking.
As local fans know, Sephora also has a business relationship with J.C. Penney Co., the retailer making moves to emerge from bankruptcy protection. From a personal observation, the JCPenney store in Richland Mall has benefited greatly from Sephora, which has produced foot traffic for other departments and holiday lines at the registers hearkening to better days.
A couple of years ago, interviews with JCPenney customers on Black Friday revealed a sizable majority entered the store because of Sephora.
Real estate momentum continues
Another month, another celebratory occasion for local real estate agents.
Waco-area home sales in November totaled 282, which was 8% more than the 261 homes changing hands the same month last year, according to AG Real Estate & Associates, using data from Waco Multiple Listing Service.
With inventories low and demand high, the average list price was $244,623 in November, up from $202,719 a year earlier.
The average sales price was $237,578, well above the $198,683 in November last year.
Homes sold last month stayed on the market an average of 56 days, while those sold in November last year typically stuck around 68 days.
Ashton Gustafson, with AG Real Estate, said in a summary of the month that home sales will remain strong, as inventory and mortgage rates remain low.
State of the city, county
Waco Mayor Dillon Meek and McLennan County Judge Scott Felton will discuss issues affecting local residents during a presentation titled "2020 State of the City & County" scheduled from noon to 1 p.m. Thursday.