The historic Findery building at Webster Avenue and Eighth Street recently was acquired by an ownership group that pledged to put the two-story structure on the market as ideal for retail, dining or both.
The partnership wasted no time, listing the property with Clay Fuller of Coldwell Banker Commercial. A flyer says the space is "located on a hard corner, directly across from Magnolia Silos and surrounded by current and planned entertainment/tourism centric developments." That apparently would include the attraction planned at 11th Street and Webster Avenue, where an empty building sits festooned with a massive Waco history-related mural. Restaurants, retail and recreation are planned there by Turner Brothers Real Estate.
"The space is complete with intricate design and modern functionality, including exposed brick, overhead conduit and both a freight and passenger elevator," the flyer says of The Findery. "The building consists of two above-ground stories, functional basement, a bar/lounge area and 27 private parking spaces."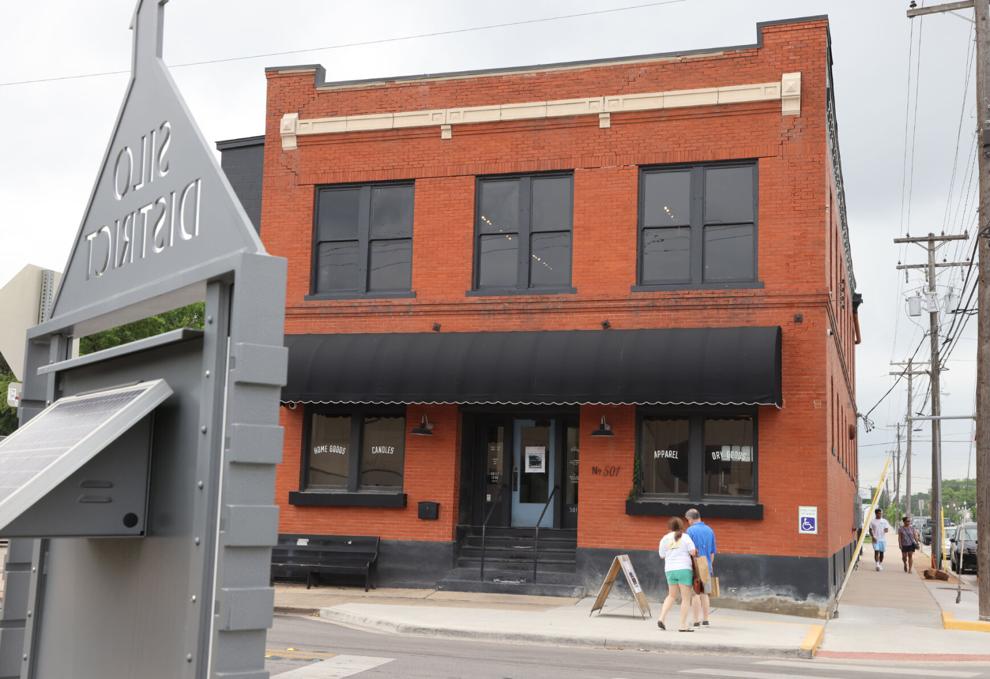 The building most recently was home to The Findery, which has moved up Webster Avenue to sell vintage furniture, household items and antiques. Before the Findery, it was the longtime home of Baby Percy Medicine, which continued production there until 2010. Built in 1908 and renovated in 2015, the building is available for lease, with Fuller asking interested parties to call him for details.
Generator Supercenter
Not sure how Generator Supercenter fits the existing tenant mix, but my guess its arrival could have something to do with the build-to-rent homes under construction nearby, all part of NewQuest Properties' grand plan.
Fan drive
TXU Energy and The Salvation Army kicked off a fan drive Friday at the nonprofit's Family Store at 4721 W. Waco Drive. U.S. Rep. Pete Sessions, whose congressional district includes Waco, attended the event. TXU Energy historically donates fans during hot weather, and sponsors a Beat The Heat program to assist with utility bills.
Fan donations are welcome at 4721 W. Waco Drive throughout the month.
"Many elderly people on fixed incomes and those struggling with finances are forced to choose between air conditioning and food on hot days. Unfortunately, AC doesn't usually make the list," Salvation Army Maj. James Taylor, who oversees local operations, said in a press release. "The goal with our fan drive is to get as many fans donated before the temperatures heat up."
Sironia on the market
The longtime Sironia space at 1501 Austin Ave. downtown has hit the market again, priced at $1.2 million and listed by Gregg Glime.
The 4,554-square-foot building affords three retail spaces on the ground floor and loft living upstairs, promotional material says. It suggests a buyer could live in or lease out the residential area while generating revenue downstairs. Sironia hearkens to "Sironia, Texas," a novel by Waco resident Madison Cooper published in 1952. At more than 1,700 pages, Time magazine in 1953 deemed it "apparently the longest novel by an American writer ever to be published." Sironia was a fictional place, but characters and events Cooper depicted suggest he was writing about his hometown, Waco. Sironia, the building, went up in 1954, one year after Waco's deadly 1953 tornado.
It was listed for sale for a few months last year, but pulled off the market by December.
Industrial leaders
Anyone wanting the skinny on high-dollar industrial projects in Waco may want to attend the Greater Waco Chamber of Commerce's Mid-year Membership Luncheon on July 25 at the Baylor Club. Tickets are $40 for chamber members, $75 for nonmembers.
Guest speakers include Mike Farrell, executive vice president of Graphic Packaging International, which has announced it will invest about $1 billion locally to build and equip a paper recycling mill; Matt Parrish, president and CEO of Knauf Insulation North America, which is constructing a manufacturing plant in McGregor; and Juan Lopez Yanes, general manager of Waco's Amazon fulfillment center that employs about 2,000 people.
Retail theft
Target is the latest among giant retailers to voice dismay over losses it blames on theft. The bulk of losses do not reflect the work of the occasional shoplifter, it says, rather damage inflicted by organized crime. In a recent earnings report, Target said it expects to suffer a $1.2 billion hit to its bottom line due to theft this year, up from $700 million its previous fiscal year.
Building permits
Building permits of note issued the past week include one valued at $12,000 for alterations to The Market, 1124 Washington Ave., which offers dining and retail options; another for a two-phase addition to the athletics building at Vanguard College Preparatory School, 2517 Mount Carmel Drive, with no cost estimate given; and another for a metal building and finishes at 650 Alliance Parkway for a rock-climbing gym, with no cost estimate.