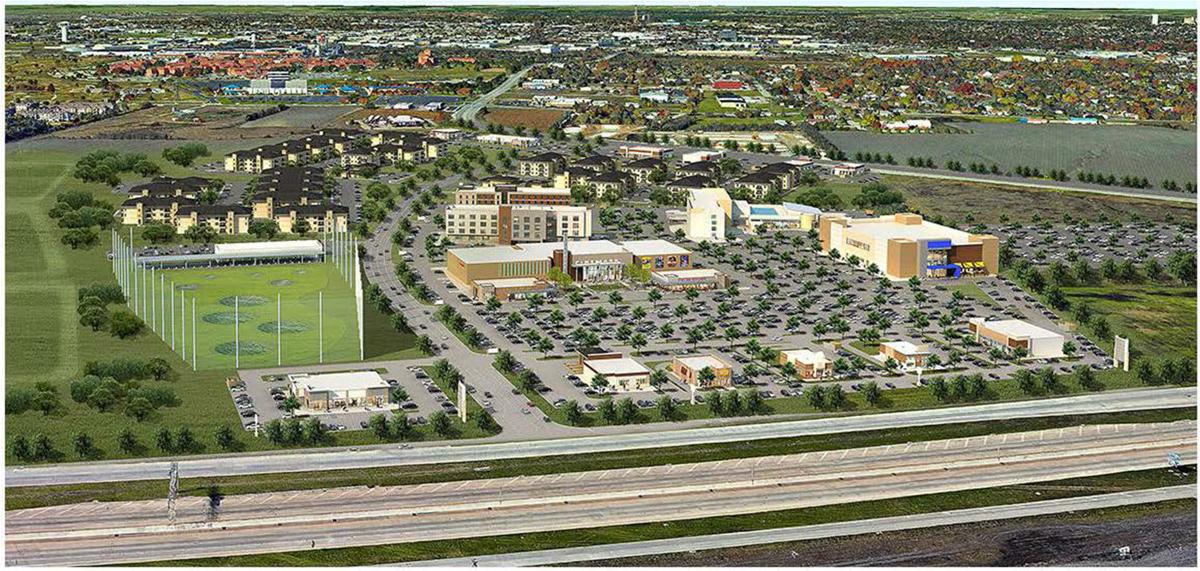 Ho, hum, just another cause for celebration at Magnoliaville.
Joanna Gaines' "Magnolia Table, Volume II" cookbook ended 2020 as the 11th most popular non-fiction title in the U.S., according to Publisher's Weekly.
Released in April, it sold nearly 810,000 copies.
Joanna Gaines published her second children's picture book, "The World Needs Who You Were Made to Be," in November, and it sold 145,000 copies in the last seven weeks of the year, according to Publisher's Weekly.
Chip Gaines, meanwhile, will offer more business and life advice in his upcoming book, "No Pain, No Gaines: The Good Stuff Doesn't Come Easy."
First Pitch
Baseball, anyone? It snowed in Waco last weekend, so naturally it is time for the Greater Waco Chamber of Commerce's First Pitch Luncheon, which heralds the arrival of warmer weather. This year's version will start at noon Thursday on Zoom.
Viewers will hear from Baylor University head baseball coach Steve Rodriguez, Baylor head softball coach Glenn Moore, McLennan Community College head baseball coach Mitch Thompson and MCC head softball coach Chris Berry.
The Texas Rangers baseball team will share a video message with fans.
More information about joining the broadcast is available at wacochamber.com, or by calling Jason Powers at 757-5608.
Papa Bear's moving
Demolition at Lake Shore Drive and Gholson Road has put Papa Bear's Mexican Café in hibernation. But the family that owns and operates the 21-year-old restaurant has reported another location is coming soon elsewhere.
A post on the restaurant's Facebook page suggests fans monitor the page for updates.
Fikes Wholesale bought the Papa Bear's building and leveled it to build a new Cefco convenience store.
Cefco operates a store there now, "but long story short, we are tearing it down to rebuild it as a bigger, newer, and better store," Cefco spokesperson Reagan Francis said.
The new 6,000-square-foot store is expected to open in July, Francis said.
Cinemark on track
Cinemark, the Plano-based movie chain, continues to make progress on a new 14-screen theater not far from New Road and the Interstate 35 frontage road, part of a 143-acre entertainment and dining complex that will include Topgolf.
Cinemark spokesperson Caitlin Piper said the theater remains committed to a mid-2021 opening.
Amazon progress
Amazon is getting serious about putting a new fulfillment center at 2000 Exchange Parkway to employ 1,000 people making at least $15 an hour.
Sure, the towering structure visible from, say, Robinson is a sign.
But contractors also have secured a building permit to place a "guardhouse accessory building" at that address, according to the local Associated General Contractors of America office.
It will cost an estimated $50,000 to build the guardhouse.
A second permit, this one for a "pumphouse accessory building" estimated to cost $150,000, also has been secured at 2000 Exchange Parkway.
Fowl mood
Bobby Horner, spokesperson for the city of Waco's development services office, was in a fowl mood Friday. He was his usual good-natured self, but he seemingly could not get chicken off his mind.
Horner said Slim Chickens, a chain specializing in chicken tenders and wings, is progressing on a new location at Bosque Boulevard and North Valley Mills Drive. A building once housing Chili's was torn down there. Some may know the site as the parking lot of the Hobby Lobby craft supply store.
Meanwhile, a Hawk's Chicken restaurant is bound for 1500 South Interstate 35, occupying a former Burger King location, Horner said.