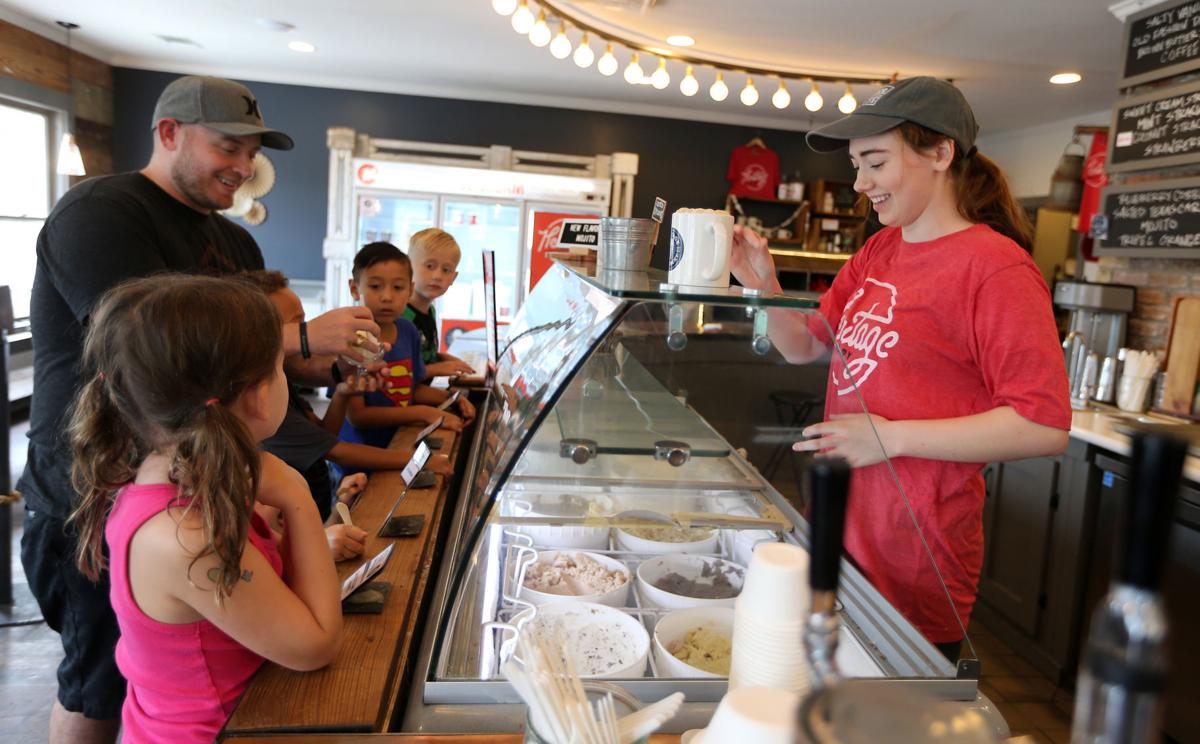 Halloween should not spook retailers this year, as consumers will spend an all-time high $10.14 billion on goodies, ghoul-related apparel and get-togethers, the National Retail Federation reported after its annual polling.
"Americans plan to spend more than ever to make this Halloween a memorable one," federation President and CEO Matthew Shay said in a press release. "Retailers have implemented a number of measures, such as bringing in Halloween products earlier than normal, to ensure their shelves are stocked with seasonal candy, decor and other items ahead of this important holiday."
Waco may have an outsized stake in Halloween, as home to a Mars Wrigley Confectionery plant, a maker of Snickers, Skittles and Starburst products.
An estimated 65% of Americans, up from a 58% estimate last year, plan to celebrate Halloween this year by handing out candy, decorating their home, dressing in costumes, carving a pumpkin and hosting or attending a party, according to the National Retail Federation press release. The organization partnered with Prosper Insights & Analytics to poll 8,061 consumers.
Popular costumes for youngsters this year, ranked in order, are Spiderman, princess, Batman, superhero, witch, ghost, pumpkin, Superman, zombie and Avengers character. Witch tops the adults' ranking, followed by vampire, ghost, cat, pirate, Batman, zombie, Superman/The Joker, Spiderman/Dracula and an Avenger character, according to the press release.
Tourist treats
General manager Scott Spain-Smith had an interesting story to tell about business trends at Heritage Creamery, a locally owned ice cream emporium with three locations: 1125 S. Eighth St. on the edge of Baylor University, a small one in the Baylor Student Union Building and the latest at 13701 Woodway Drive.
Spain-Smith said tourists have become his bread-and-butter at the South Eighth Street location. He loves locals, but visitors to town more willingly indulge in treats multiple times during their stays. If they like what they sample at Heritage Creamery, including the new S'mores flavor with roasted marshmallows, ribbons of chocolate and snickerdoodle cookie bits, they likely will venture back between trips to other tourist attractions, he said.
The Common Grounds coffee shop next door to his South Eighth Street location may serve the same patron five times a week, Spain-Smith said. Heritage Creamery may have a comparable number of regulars, but their devotion does not translate to five visits a week, he said.
Spain-Smith said Heritage Creamery has a good working relationship with Balcones, an award-winning whisky distiller on South 11th Street downtown. A hint of Balcones' product is evident in some Heritage Creamery creations. He said he stockpiles dozens of ice cream recipes each year, and typically offers 12 flavors at any given time. His archives include novelty flavors such as maple bacon, garden mint, duck fat caramel and strawberry balsamic.
Groesbeck campground
The Groesbeck community east of Waco is getting a Yogi Bear's Jellystone Park Camp-Resort scheduled to open in the spring, according to a press release.
"The Groesbeck campground will initially feature a seven acre lake with white sand beach and Wibit obstacle course, pool, 150 RV sites, nine cabins, two Conestoga wagons, a pavilion for activities, camp store and dog park," the news release says.
The developer is Randy Sims, of Houston, who frequently visited the Groesbeck area as a youngster, according to the press release.
Football trophy at Cinemark
Cinemark has opened its new 14-screen theater in Waco and already is making nice with the community.
"We are proud to partner with such a unique and close-knit community to bring the area's movie lovers the absolute best possible moviegoing experience," a press release says.
Cinemark commissioned local artist Kalyn Dunks to paint a mural outside "which depicts iconic Waco landmarks and traditions."
In what it calls a "perfect selfie moment," Cinemark on Oct. 27 will display in its Waco lobby the Dr Pepper-sponsored College Football Playoff trophy presented annually to the top-ranked college football team.
Banker on board
Sloan Kuehl, president and chief lending officer at Waco-based First National Bank of Central Texas, has been elected to the Independent Bankers Association of Texas board, serving a three-year term.
Kuehl began his 25 years at First National Bank in the mail room, worked his way up through the credit department and then became a lender before being named to his current position. He earned a degree in finance and economics from the University of Mary Hardin-Baylor in Belton, also graduating from the Texas Tech University Graduate School of Banking, according to a press release.