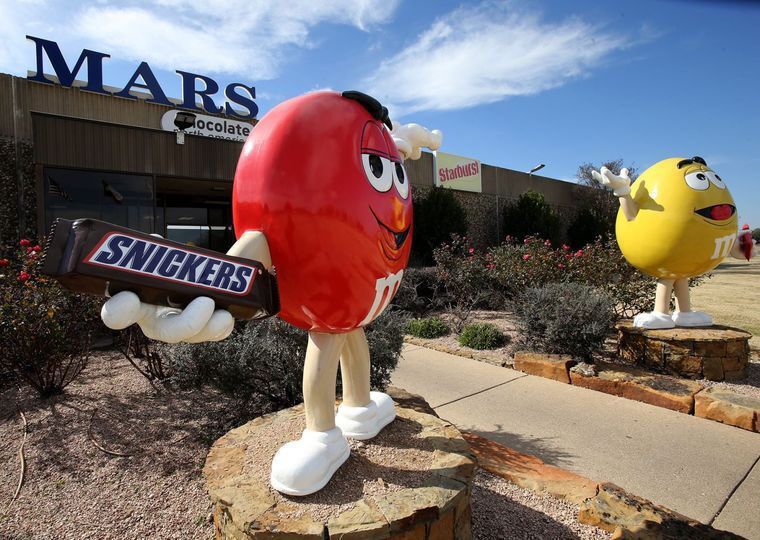 The day after Thanksgiving traditionally serves as the start of holiday shopping season, with retailers hoping the surge in buying will push bottom lines into the black. That may require a lot of pushing this year, all things considered, but National Retail Federation polling suggests consumers are up to the task.
The group predicts the typical consumer will spend $997.79 this year on gifts, decorations, food and non-gift purchases for themselves and their families, according to a press release. The estimate is down by about $50 from last year, mostly because of consumers' reluctance to stuff their own stockings with holiday goodies this season.
"Consumers have demonstrated their resilience and adaptability throughout these extraordinary times," federation President Matthew Shay wrote in the press release.
Expected spending on gifts is "on par with last year," declining only about $8, while per-person spending on holiday items such as decorations is trending upward, according to the results, quoted in the press release, from a poll of 7,660 consumers over nine days last month. Outlay in each category stands to best 5-year averages.
The vast majority of shoppers "admit they could be convinced to start shopping earlier than they typically do through incentives like holiday deals or to avoid crowds or the stress of last-minute shopping," the press release states.
Remote deal-making once again will toss its weight around, with 60% of consumers saying they plan to buy holiday items online this year. More than 90% of online shoppers hope to take advantage of free shipping, while 44% intend to buy online and retrieve their purchases in-store.
One in five shoppers indicated they typically travel for the holidays but will stay at home this year and spend their savings on holiday items.
Retailers, it would seem, are warming up for the big holiday show.
September sales tax revenue up
Texas Comptroller Glenn Hegar this past week forwarded sales tax rebates totaling $890 million to cities and other taxing districts statewide. That reflects a 4.8% increase from the rebate total in November last year, before COVID-19 altered the economic landscape and squeezed disposable income.
Rebates received in November reflect sales in September reported to the Texas Comptroller's Office in October. Buyers in Waco pay a sales tax of 8.25 cents per dollar spent, with the state keeping 6.25 cents per dollar, the city of Waco 1.5 cents and McLennan County half-a-cent.
Waco's share totaled $4.08 million, which is 4.3% more than the rebate it received in November last year. Most communities around the county also saw their rebates increase year-over-year, with the largest percentage increases bringing McGregor up 64%, Crawford up 22.9%, Robinson up 20.6%, Lacy Lakeview up 16.4%, West up 16%, Beverly Hills up 15% and Woodway up 10.6%.
Bellmead and Hewitt saw increases of 4.8% and 5.6%, respectively.
State of Higher Education
The Greater Waco Chamber of Commerce will host a virtual State of Higher Education event from noon to 1 p.m. Thursday featuring Baylor University President Linda Livingstone, McLennan Community College President Johnette McKown, Texas State Technical College Chancellor and CEO Mike Reeser, and Harrison Keller, commissioner and CEO of the Texas Higher Education Coordinating Board.
$13M for Mars peanuts
Waco's Mars Wrigley candymaking plant on Texas Central Parkway is spending a lot of money to make their nuts of choice feel welcome, and warm.
The facility that employs more than 500 people has taken out a permit valued at $13 million to build and install equipment in a peanut roasting room.
Waco's plant makes Snickers, Skittles and Starburst candies.
Rosa's kicking tires in Hewitt
Rosa's Café & Tortilla Factory, whose Tuesday specials regularly pack its Franklin Avenue location, appears to be eyeing 703 N. Hewitt Drive.
The city of Hewitt confirmed Rosa's has inquired about the zoning and permitting it would need to build on that site, and surveying crews are spending time there. Fort Worth-based Bobby Cox Companies, Rosa's corporate parent, suggests it may have information to share in a month.
Magnolia discussion
Amy Gaston, a marketing director for Magnolia, will take part in a virtual Greater Waco Chamber of Commerce Hour Economy presentation from 11 a.m. to noon Friday.
She will "share the latest news on Magnolia's expansion plans at the Silos as well as considerations affecting their 2021 event calendar," according to the chamber's event post. Gaston also will discuss the upcoming launch of Chip and Joanna Gaines' Magnolia Network and the anticipated growth in visitor counts and economic activity, according to the post.
To register or for more information, visit wacochamber.com or call Debbie McCutchen at 757-5636.
Home sales remain hot
The housing market continues to scald in Greater Waco.
A total of 334 homes changed hands last month, 24% more than the 269 in the same month last year, according to Waco Multiple Listing Service statistics provided by Ashton Gustafson at AG Real Estate & Associates.
Gustafson said the average sales price was $267,918, an 11.4% increase from the norm during October last year. Total dollar volume for homes sold last month was $89.4 million, a 39% jump year-over-year.
Gustafson said mortgage rates continue to drop, contributing to the appeal of Waco's housing market and those elsewhere. Home inventory continues to trail demand, putting upward pressure on prices, he said.