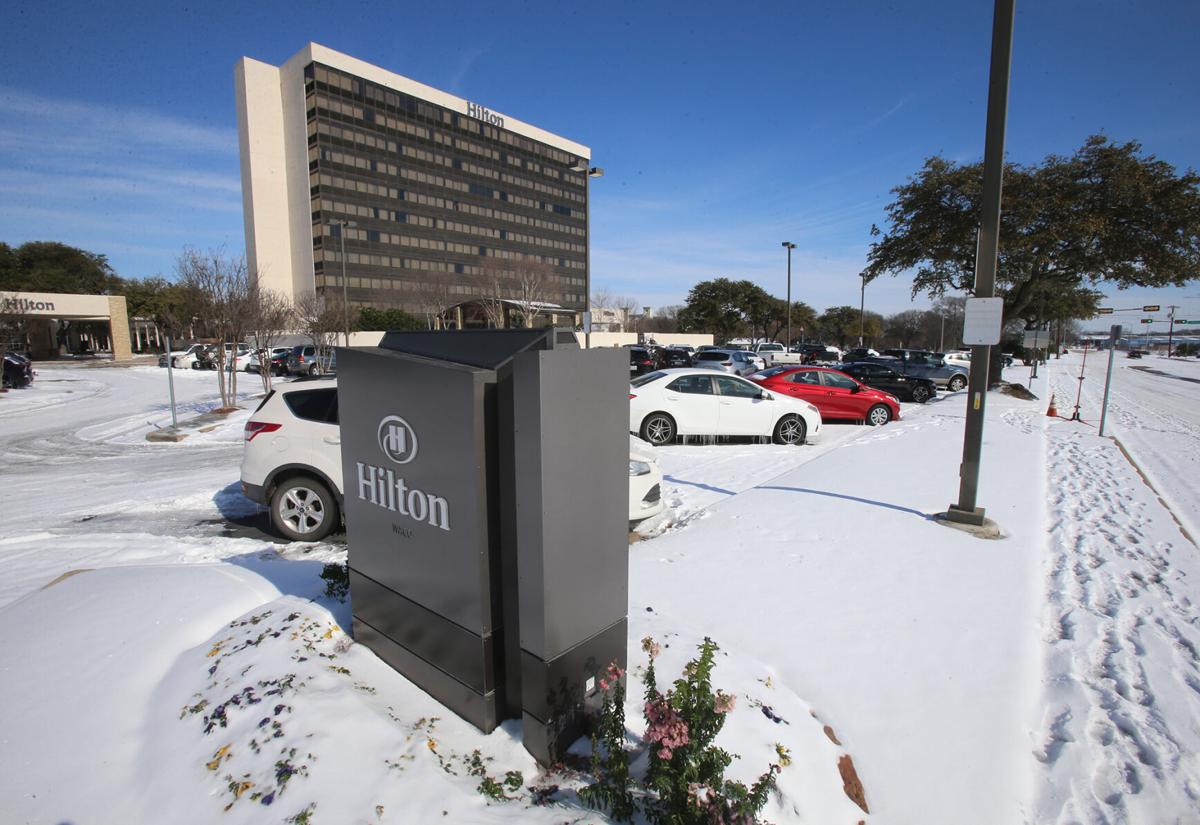 Perhaps it took a major winter storm to awaken a struggling hotel industry in Waco and beyond, and that it did, at least briefly.
Cold weather refugees packed lodging establishments all over Greater Waco during the worst of the mayhem, fleeing frigid homes in search of a warm place to spend the night. Word spread that Candlewood Suites on New Road proved quite the host, its staff going above and beyond, according to those in the know, including Carla Pendergraft, who markets the Waco Convention Center and tracks such things as room availability.
A troubling report surfaced that one hotel used the desperate hours as an excuse to inflate overnight rates. Pendergraft said a website glitch was to blame.
Justin Edwards, who manages the Waco Hilton downtown, said the 195-room property filled up last Sunday and did not start emptying out until the sun broke through on Friday, delivering warmer temperatures. This is the same hotel that closed entirely a few months back, when COVID-19 started to cripple travel and tourism. It operates in the heart of downtown, next to the Waco Convention Center, the popular RiverSquare shopping and dining complex, Indian Spring Park, Lake Brazos and Cameron Park, all points of community pride.
Edwards said hotel employees tried to make the best of a trying situation, one that had stressed guests showing up at all hours.
"We did what we could to reduce rates when possible," Edwards said.
He said most spending time at Waco Hilton were area residents who lost power during the storm and had grown weary of shivering in the dark.
Waco had become a tourist destination thanks to Magnolia Market at the Silos and a downtown bustling with new shops and dining destinations. That changed with the pandemic, though the community continues to plug away, recovering its appeal to travelers at a quicker pace than most Texas communities, Pendergraft said.
The city's hotel occupancy rate reached 55.7% in January, well above the state average of 43.3%, Pendergraft said.
That is a far cry from rates Waco enjoyed before COVID-19's intrusion, but here's hoping last week's performance could signal a return to form when the weather warms in earnest and the pandemic appears in the rearview mirror.
Strange scenes
The deep freeze created sights to behold. My daughter stopped briefly at the H-E-B on North 19th Street as the weather cleared Friday. The shelves were lacking many necessities, but she did receive a bouquet of flowers, nicely packaged in plastic and priced at $6.98, free of charge. I assume it was merchandise left over from Valentine's Day, but she appreciated the gesture.
A Hewitt resident employed here at the Tribune-Herald said the line at Taco Casa one day last week was eye-popping, customers craving sweet tea, tacos and burritos forming a parade at the drive-thru lane that stretched to Hewitt Drive, while other restaurants along the thoroughfare were dark. Chopsticks and Mexicano Grille on Hewitt Drive also saw rushes.
The Wood Shack, 1124 North Loop Drive, might want to consider opening a branch location, no pun intended. Swamped with demand for firewood, the owner braved the elements and traveled to China Spring during the day Feb. 12, the same day the business was mentioned in a Tribune-Herald roundup of weather-related preparations. Restocked with fireplace fodder, the shack welcomed customers well into the evening, even had a warming fire blazing in a trash can.
Water conservation
Tough luck for anyone itching to remove grime from their vehicles or catch up on laundry duties this weekend. Attempting to conserve water and avoid the need for Waco water customers to join millions of other Texans forced to boil their water before consumption, McLennan County Judge Scott Felton on Friday ordered commercial car washes and laundromats to muzzle their nozzles until Monday. Maybe by then conditions will have improved.
Felton also encouraged food service providers to use disposable plates and utensils to reduce washing demands. The order also encourages residential customers to reduce use dramatically and refrain from using washing machines or dishwashers.