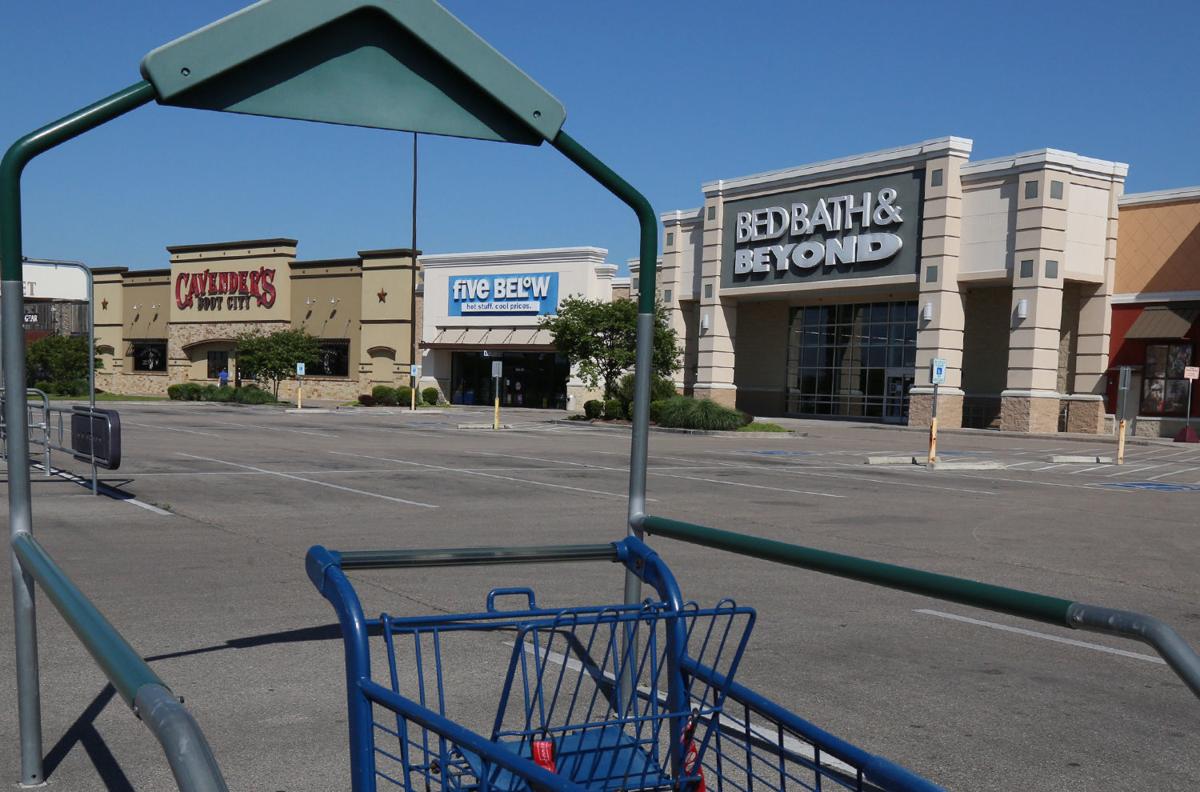 It seemingly happens every year, right after the Christmas holidays. Retailers struggling with the bottom line announce store closings, targeting what they unfailingly refer to as underperforming locations.
The Gap and babyGap locations at Central Texas Marketplace will close Jan. 24. Large sale signs hang in the windows.
The San Francisco-based retailer announced in 2020 it would shutter 350 Gap and Banana Republic stores in North America by 2024. Many on the way out are in malls, which have fallen from Gap's favor.
Bed Bath & Beyond last week released a list of 37 stores it will close nationally, the first installment in its announced 200-store reduction. Stores in San Angelo and Brownsville bit the dust. Waco's lives to sell another day.
Atwoods to open in March
The big new Atwoods Ranch and Home store off Interstate 35 in Hewitt would appear to have a prime location near Walmart and Cracker Barrel.
The building is complete, but sits empty surrounded by a massive parking lot just waiting to be filled. An Atwoods source said the building lacks only merchandise, employees and customers. It likely will open March 2.
Atwoods also operates a store in Lacy Lakeview, with Cracker Barrel nearby.
1519 Surveying sold
Bowman Consulting Group, based in Reston, Virginia, announced it has acquired Waco-based 1519 Surveying LLC, which was established in 1974 in Tyler.
Aaron McMillan and David Dossey oversee 1519 Surveying, whose services include land surveying, aerial imaging, GIS mapping, 3-D laser scanning and civil engineering, according to a Bowman press release.
Its staff of 35 work in Waco and Fort Worth, serving clients in fields such as renewable energy, public works, oil and gas, and land development.
"With 1519, Bowman adds tremendous depth in the Texas surveying, engineering and geomatics markets," CEO Gary Bowman said in the press release.
He said the 1519 team is an impressive group, and the firm's experience with the Texas Department of Transportation was a selling point.
The acquisition will add $5.5 million to Bowman's annualized billing.
25N Coworking
Grand opening for the 25N Coworking space downtown has been pushed back to Feb. 1. Tours are being offered now, according to a press release.
"We pride ourselves on offering a hybrid office solution that is value-driven, amenitized with purpose, and breeds useful connections," founder Mara Hauser said in the press release.
She has opened other 25N locations in the Dallas-Fort Worth suburb of Frisco, the Chicago area and near Washington, D.C.
Steve Sorrells, better known for building custom homes, has made 25N the centerpiece of 510 Austin Ave., where he renovated the former Bank of America building. Other tenants occupying offices there are Better Homes & Gardens Realty, American Guaranty Title, the Dunham & Jones law firm, and Taylor Counseling Group, according to a press release.
Building permit roundup
A couple of eye-catching building permits were issued the past couple of weeks, including one for $300,000 to Dave's Hot Chicken. The growing chain will remodel the former Carl's Jr. space along Interstate 35, at 4017 S. Jack Kultgen Expressway, not far from New Road, IHOP and a new QuikTrip convenience store.
The company website says Dave's Hot Chicken was founded in Hollywood, California, and continues to push eastward with its expansion.
Menu items include tenders, sliders, sides, sodas, milkshakes and special sauces, the hottest of which is dubbed the reaper.
Caterpillar Inc., acquired a $9.4 million permit to install an automated storage system in its parts distribution center at 2901 Gateway Blvd.
ARC on top abatement firms list
Waco-based ARC Abatement again appears on Engineering News-Record's "Top 20 Firms in Asbestos Abatement," coming in at number nine for 2021.
ARC has made the list every year since 2013, spokesperson Liz Anderson said.
"Many of the top 20 firms are subsidies of conglomerates where abatement is one of several services offered," ARC founder and CEO Ron Daniel said in a press release. "Since I founded the company in 1990, ARC has been laser-focused on hazardous material abatement."
ARC last year opened a ninth regional office, in Pompano Beach, Florida.
Notable projects in 2021 included asbestos abatement for demolition of Alcoa plants in Point Comfort and Rockdale, a 500-unit residential area at Fort Hood, a power plant in Ohio and a hospital in Michigan.