Last Sunday the Tribune-Herald reported on a "mystery" building bound for 2000 Exchange Parkway, where crews are placing infrastructure.
Waco has issued a permit to BL Companies to place there a foundation. BL Companies has ties to Amazon-branded fulfillment centers elsewhere in the U.S., along with an array of other companies.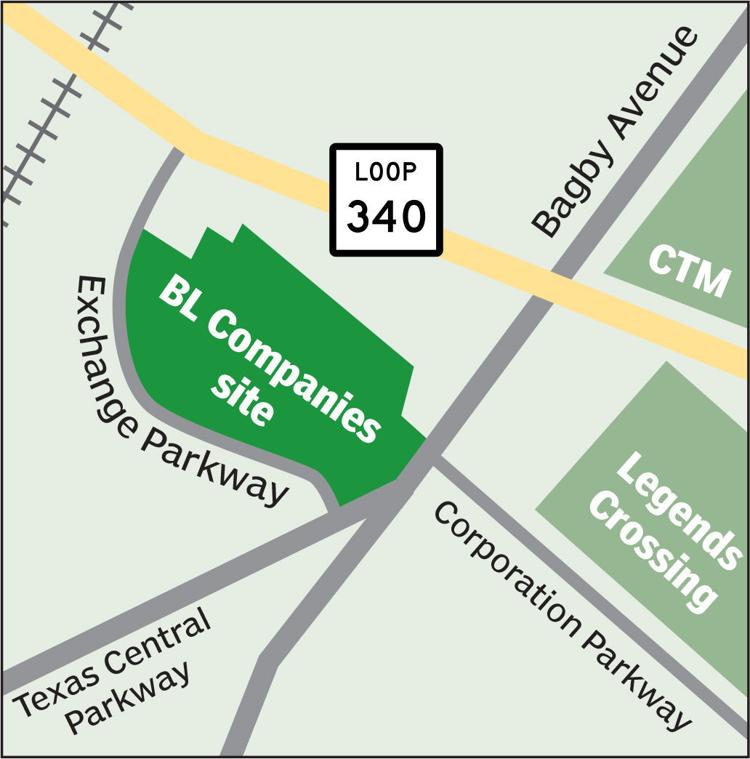 Since the story ran, speculation on what may go there has appeared on the Tribune-Herald's Facebook page and in email messages. A handful of business people in a position to know such things have said privately and off the record that Amazon is the name behind the project. One said the distribution and fulfillment center would bring about a thousand jobs.
The site in question covers 93 acres in Texas Central Park. The vacant land is controlled by the Waco Industrial Foundation, was annexed earlier this year by the city of Waco, and affords easy access to Interstate 35, Bagby Avenue, U.S. Highway 84, State Highway 6 and a Union Pacific rail line.
Bobby Horner, who oversees the city's inspections office, said a permit had been issued, but those involved in whatever is going in at 2000 Exchange Parkway have pledged to secrecy, having signed non-disclosure agreements. Kris Collins, the Greater Waco Chamber of Commerce's industry recruiter, said her lips must remain sealed.
Building a fulfillment center in Waco would continue Amazon's explosive growth. The trade magazine Business Insider reports Amazon "expects to increase its physical footprint by about 50% in 2020," with much of that expansion manifesting itself in fulfillment centers. Amazon CEO Jeff Bezos, BI suggested, expects COVID-19-inspired online shopping to continue.
Amazon uses fulfillment centers to sort, fill and ship orders.
That same Business Insider article says Amazon will spend $191 million to open a fulfillment center in El Paso, "while a warehouse in Little Rock, Arkansas, will cost the retailer up to $340 million to construct."
BL Companies, the entity with the city permit for the site in Waco, has a resume that includes plenty of work for names other than Amazon that would fit the scope of what is known about the project here. Amazon certainly is the name being tossed around, though.
Commercial real estate
Waco commercial real estate agent Gregg Glime remains busy during the pandemic, "sweating in old buildings," he said with a laugh.
Glime's fingerprints appear on several deals pending or closing of late.
A local investment group put under contract a 20-acre site at Exchange Parkway and Central Texas Parkway, hoping to attract industrial operations.
"There are a number of industrial prospects looking at this market, and the buyers want to see how quickly they can put a couple of buildings in the ground," Glime said. "This is a speculative project."
The site is near a 93-acre tract where site preparation has started for a distribution center and warehouse, according to a building permit.
L&L Hawaiian Barbecue, a chain based in Honolulu that has grown to more than 200 locations serving Hawaiian-themed meals, has signed a lease on 1,700 square feet in Mary Avenue Market, 300 S. Sixth St, just blocks from Magnolia Market at the Silos, Glime said.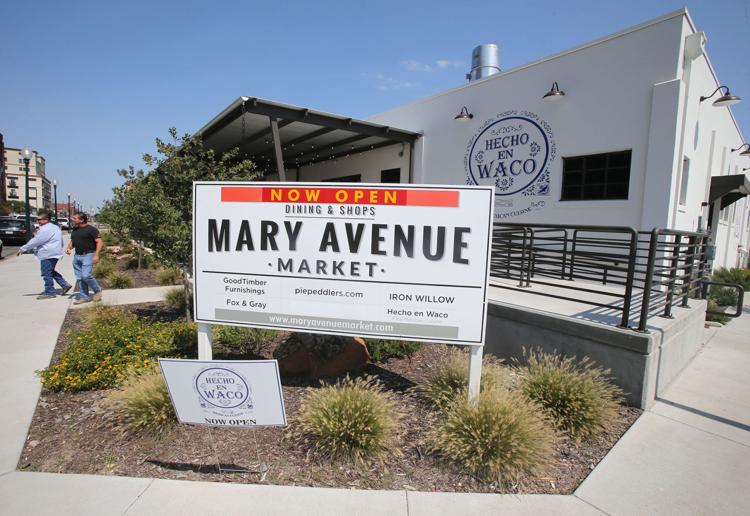 In a related move, a Dallas-based investment group has bought Mary Avenue Market, which was developed by another Dallas native, Marshall Stewman. Glime marketed the space, finding tenants including Hecho En Waco, Pie Peddlers, Iron Willow, Fox & Gray and Goodtimber Furnishings.
The building previously was home to Morrison Supply Co.
The UPS Store has bought the rambling former home of Iron Horse Gym, at 1714-1720 Franklin Ave. The 6,400-square-foot space built in 1957 was priced at $384,000, according to Coldwell Banker Commercial promotional material, which urged potential buyers not to be fooled by the exterior. The aging structure has a new roof; two spaces for occupancy recently were remodeled; and two other spaces received electrical and heating, ventilation and air-conditioning upgrades.
"Finish the exterior facade and have a great multi-occupant building in downtown Waco," said Glime's tout sheet, which must have worked.
Firewater Liquor, a trendy place with a location in Mart, has signed a lease at The Shoppes at 684 Crossing, another development resulting from the collaboration of Glime and developer Marshall Stewman.
The Firewater Liquor Facebook page mentions new arrivals that include Kenny Chesney's Coconut Spiced Cream Rum, Lone River Ranch Water Hard Seltzer and Ballotin Chocolate Mocha Cream Whiskey, among others.
The Shoppes at 684 Crossing was formed from the building once housing the Club Alazan nightclub at State Highway 6 and U.S. Highway 84. Recently DiCampli's Italian Ristorante opened there.
Building permits
Building permits recently were issued for the following projects of interest:
Renovate two spaces at Central Texas Marketplace, 2600 West Loop 340, to create new Bath & Body Works store, $280,000
Tenant refit and restroom remodel at 5174 W. Waco Drive for Hertz HLE, the car rental company, $100,000 estimated cost
Renovate visitors' lockers and portion of media room for new volleyball lockers, 1900 S. University Parks Drive, Ferrell Center, no estimate given
Remodel and repair Fatty's Smoke Shop, 506 Franklin Ave., $40,000
Exterior renovation and utilities for Tidwell Bible Building, Baylor University, 600 Speight Ave., $851,000 estimated cost.
The business news you need
With a weekly newsletter looking back at local history.