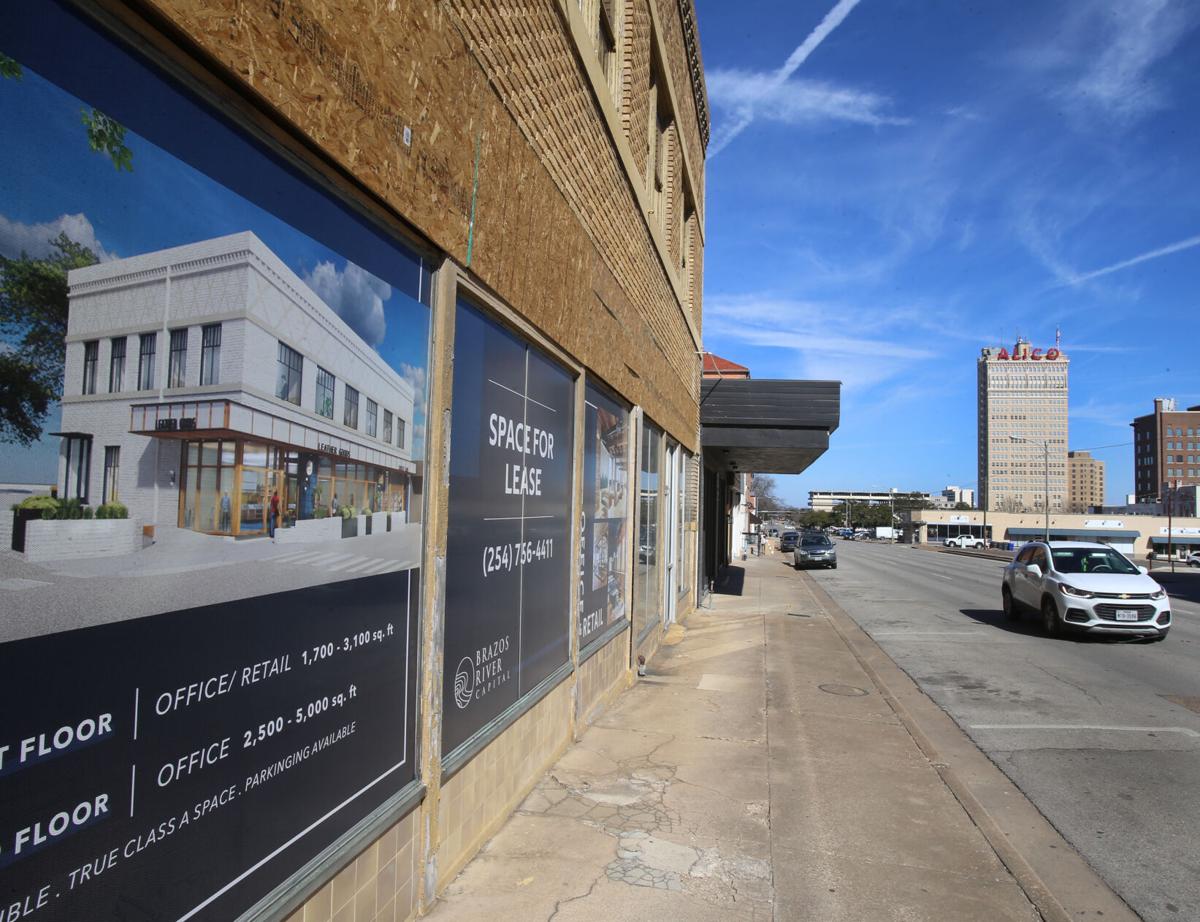 Somebody out there is spreading the word Central Texas is filled with hard-working folks who do not mind getting their hands dirty.
Exhibit A is Northern Tool & Equipment, a national company that recently secured a $2 million permit to place a store at 2339 S. New Road, which is near Interstate 35 and the always busy Flying J travel center.
A narrative on the Northern Tool website says it all started "in Don Kotula's garage in 1981," and has expanded to 120 locations in more than 20 states. The company carries major brands but also manufactures its own products under the NorthStar, Powerhouse, Bannon and Klutch brands, according to the site.
It might be easier to list what Northern Tool does not carry, its website proclaiming customers may choose from 100,000 items. The menu includes generators, heaters, stoves, fireplaces, air tools and compressors, hand tools, pressure washers, water pumps, tarps, canopies, winches, furniture, sporting goods, clothing, footwear, engines, farm supplies and workshop essentials.
Meanwhile, Oklahoma City-based Locke Supply Co. will lease the 34,000-square-foot former Hastings Entertainment/FFO Home space on Valley Mills Drive near Bosque Boulevard. Waco commercial real estate specialist Pat Farrar brokered the lease and said Locke Supply should open in 30 to 60 days.
Locke Supply has locations scattered around Oklahoma, Arkansas, Kansas and Texas selling supplies primarily to plumbing, HVAC and electrical contractors, though the public is welcome to shop there. Merchandise ranges from alarms, lighting fixtures, toilets, water heaters and tubs to lawn and garden equipment, power tools, welding equipment, batteries and garbage disposals.
The Locke Supply website says the company is 100% employee owned.
Tecovas shop permit
Austin-based Tecovas, the nationally known retailer of handmade boots and western apparel, is a step closer to opening a shop downtown. A $600,000 building permit has been secured to renovate space at Eighth Street and Washington Avenue, in the former 4-C business college building.
Tecovas will open a 3,000-square-foot showroom and fitting area on the first floor, said Jed Cole, president of Brazos River Capital, the real estate investment firm of local businessmen Clifton Robinson and Gordon Robinson. Cole earlier this year told the Tribune-Herald that Brazos River Capital would spend $1.5 million to $2 million refreshing the building's look.
The local law firm of Patterson-Sheridan LLP has confirmed it will occupy the entire second floor, which will serve as headquarters for four attorneys, including former McLennan County District Attorney Abel Reyna.
Chiropractic center taking former Souper Salad spot
Waco residents of a certain age may remember Souper Salad, a lunchtime destination for many wanting tasty food while counting calories. Its closing did not agree with regulars, a few expressing their displeasure in email messages to the Tribune-Herald. They longed for a reopening locally.
Work progressing outside the former Souper Salad space in the 5000 block of West Waco Drive may cause flashbacks among the faithful.
But Souper Salad has not booked a return engagement.
Instead, local chiropractor Chris Price is relocating his practice, Anthony Medical & Chiropractic Center, into the space, with an opening there scheduled in September. He is moving his staff from an Old McGregor Road location, and services will include acupuncture and massage therapy.
Price said he bought the entire 15,000-square-foot building that anchors one end of CenterPoint shopping center and will use about 4,800 square feet, leaving in place existing leases on the balance of the building.
Price said the practice began 12 years ago in Temple and has grown to include two Greater Waco locations and another in Killeen. He said about 180 people work at Anthony Medical & Chiropractic in Central Texas, and 30 will be assigned to the CenterPoint site, including three chiropractors, a nurse practitioner, several massage therapists and an acupuncturist.
The practice has nearly 40,000 patients altogether, Price said.
Waco real estate agent Pat Farrar put Price in CenterPoint, and continues to pursue prospects for available space elsewhere in the center that claims Chuck E. Cheese and Burlington among its tenants. The COVID-19 pandemic put a handful of lessees out of commission at CenterPoint. Ollie's Bargain Outlet is nearby, but its building technically lies outside the shopping center.
Creative destruction
Some might say it is amazing what leveling a building can do for a corner.
Bulldozers recently razed the eyesore at Franklin Avenue and Valley Mills Drive, where buffet concepts went to die. The old place had worn out its welcome, the codger failing to mesh with new eateries along restaurant row and the AMC-branded movie theater a few hundred yards away.
A real estate agent in California failed to find a user. Local agent Randy Reid accepted the challenge, and almost immediately announced the building would fall, improving sight lines for everyone involved.
Reid said Friday a prospect has signed a letter of intent, indicating strong interest in all or part of the 2.6-acre tract. Another looker is waiting in the wings to snap up the balance, Reid said. Inquires have been off the chart, and a retail user likely will emerge in short order, he said.
Texas gas prices
What high gas prices? Well, they are out there, but cheaper in Texas.
At $2.71 per gallon for regular unleaded, Texas last week enjoyed the lowest average in the 50 states. That number was 2 cents lower than last week's, but $1.06 higher than the average a year ago, according to the AAA Texas travel club.