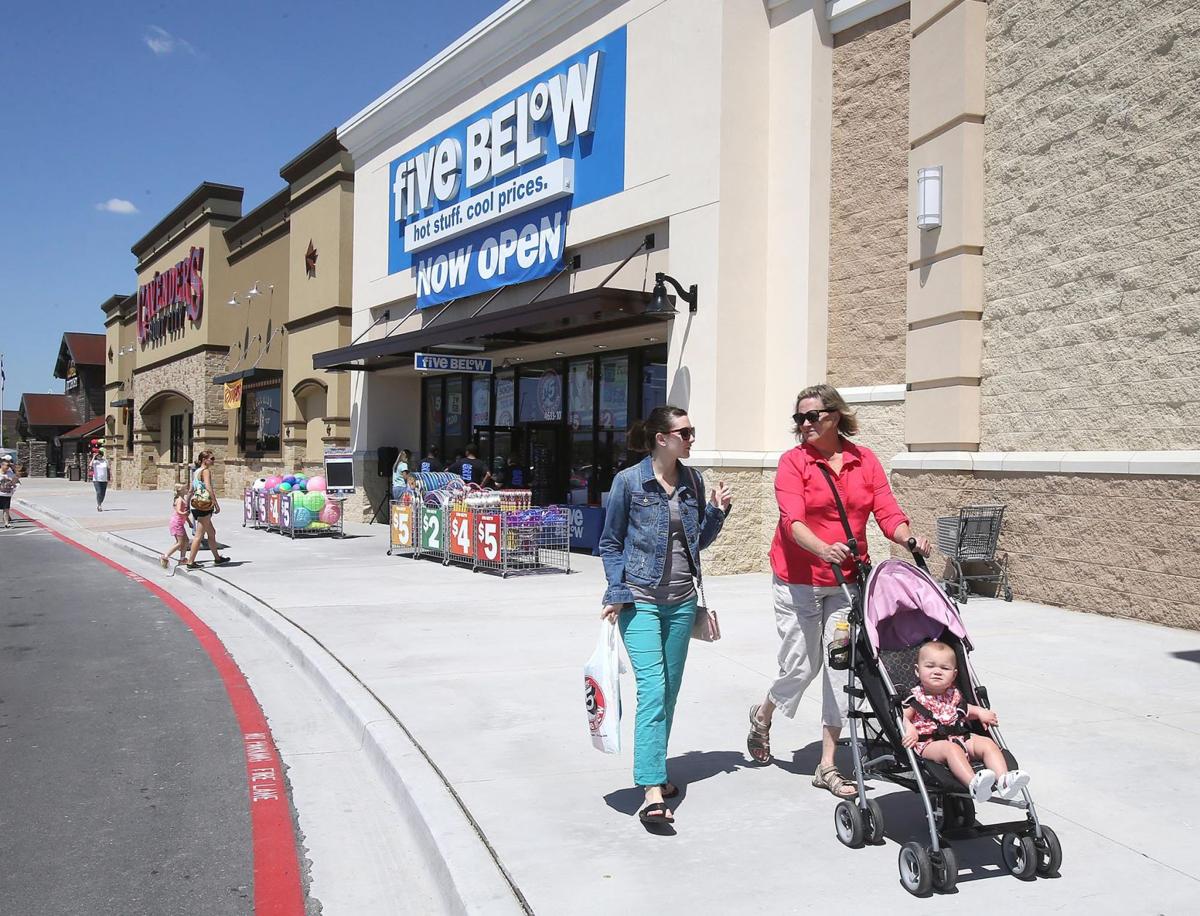 With COVID-19 restrictions fading fast, restaurants and retailers apparently are making money hand over fist, as the saying goes. The number of cars outside the H-E-B on Wooded Acres Drive about 6 p.m. one day last week was stunning. Parking spaces seemingly were filled to the outlying gas pumps.
Running errands Saturday before last left the same impression. The Ross store at Central Texas Marketplace boasted lines at each register. The drive-thru lanes at Slim Chickens, a new restaurant at Bosque Boulevard and Valley Mills Drive, had traffic snaking around the Parkdale shopping center parking lot the day after it opened. Parkdale is home to Hobby Lobby.
Trying to use a gift card, my wife and I visited Texas Roadhouse Steakhouse twice lately only to leave upon entering the stuffed parking area and being told we would have to wait 45 to 50 minutes for a table. Friday night, we called at 9:15 p.m., thinking surely the crowd had thinned by then. After all, the 11 p.m. closing time beckoned. No such luck. Wait time was an hour. We forked over our names, and finished eating at 11:15 p.m.
Numbers are revealing. Waco on Wednesday received a $4.2 million sales tax rebate from the Texas Comptroller's Office, 61% more than the $2.6 million a year earlier. June rebates reflect April sales reported to the state in May. Waco's rebates this calendar year total $23.7 million, up from $19.8 million.
The suburbs also had much to celebrate. Hewitt, Robinson, West and Woodway all enjoyed double-digit percentage increases in June rebates. McGregor saw a 7% jump.
National Retail Federation chief economist Jack Kleinhenz said in a press release that "fiscal and monetary policy intervention," meaning steps such as issuing stimulus checks to deal with the pandemic and employment problems associated with it, have created "an overabundance of purchasing power."
The federation now forecasts retail sales this year will total $4.44 trillion to $4.56 trillion. Retail sales totaled $4.02 trillion during pandemic-plagued 2020.
Kleinhenz said the United States will enjoy the fastest economic growth since 1984.
Academy Sports and Outdoors reported net sales increased 39% during its first quarter ending May 1, to a first quarter record of $1.58 billion.
"The growth was driven by continued strong, double-digit consumer demand across all product categories, notably in apparel, footwear and team sports, as well as across our entire geographic footprint," a press release says.
Employers' vaccine rulesGetting the COVID-19 vaccine may have dropped a peg on the public's priority list, but it remains a hot topic of conversation.
That in mind, the Greater Waco Chamber of Commerce will host a program on the legality of encouraging or requiring employees to get the vaccine.
The event is free to chamber members, and available virtually or in person at the chamber headquarters at South Third Street and Franklin Avenue.
Guest speaker is Susan Cates with the law firm Beard Kultgen Brophy Bostwick and Dickson. She will discuss best practices for addressing COVID-19 in the workplace, including avoiding potential liability, a press release states.
The presentation lasts from 11:45 a.m. to 1 p.m. Tuesday. To pre-register, visit the Business PowerHour site on the chamber website, wacochamber.com.
Restaurant roundup
Restaurants continue their surge into the Greater Waco market.
The Slim Chickens mentioned above now occupies the spot Chili's departed for Valley Mills Drive and the Interstate 35 frontage road.
Mark Coleman and his father-in-law, Greg McKay, own the Waco franchise and others in Tyler, Longview and Texarkana as BBL Holdings LLC.
Slim Chickens sells tenders, wings and sides, its website says.
Old Chicago Pizza & Taproom has returned to Waco, opening in the former, well, Old Chicago Pizza & Taproom place at Central Texas Marketplace.
The pizzeria closed temporarily, then closed for good, then reopened reportedly under new ownership. Local real estate agent Jim Peevey brokered the deal that rescued the restaurant from life in limbo.
Old Chicago operates nearly 100 restaurants in 23 states. A press release says each restaurant "carries more than 110 local and legendary craft beers from down the street and around the globe," and keeps a beer expert on staff.
A ribbon-cutting ceremony is set for 11 a.m. Monday, and the first 100 dine-in customers will receive free pizza for a year, according to the press release.
Scott Drew, who coaches Baylor University's NCAA-winning basketball team, is scheduled to appear.
Old Chicago in Waco has been raising money for the Humane Society of Central Texas through pre-opening dining sessions, according to the press release. From Monday until June 30, one dollar from every Chicago 7-style pizza sold will be added to the donation, along with 10% of online orders when guests use the code GIVEBACK. Money raised will go to the Humane Society next month.
Old Chicago will open daily from 11 a.m. to midnight.
Tilt Studio
Tilt Studio has announced plans to open a 44,000-square-foot entertainment center in Waco's Richland Mall, at Waco Drive at Highway 6. It would open this fall or early next year, and would offer laser tag, bowling, a mini golf course, bumper cars and amusement rides, a press release says.
A snack bar would sell pizza, pretzels, nachos, hot dogs and more.
Tilt Studio, according to its website, is part of Nickels and Dimes Incorporated, founded in 1972 and headquartered in Celina, Texas. It has other Texas locations in Katy and Beaumont.
Calls Saturday to Tilt Studio corporate and Richland Mall's marketing department to inquire about the plans were not returned. Richland Mall would appear to have room for such a center, a former Dillard's spot having been vacated when Dillard's moved to the longtime Sears space that anchored one end of Richland since it opened in 1980.