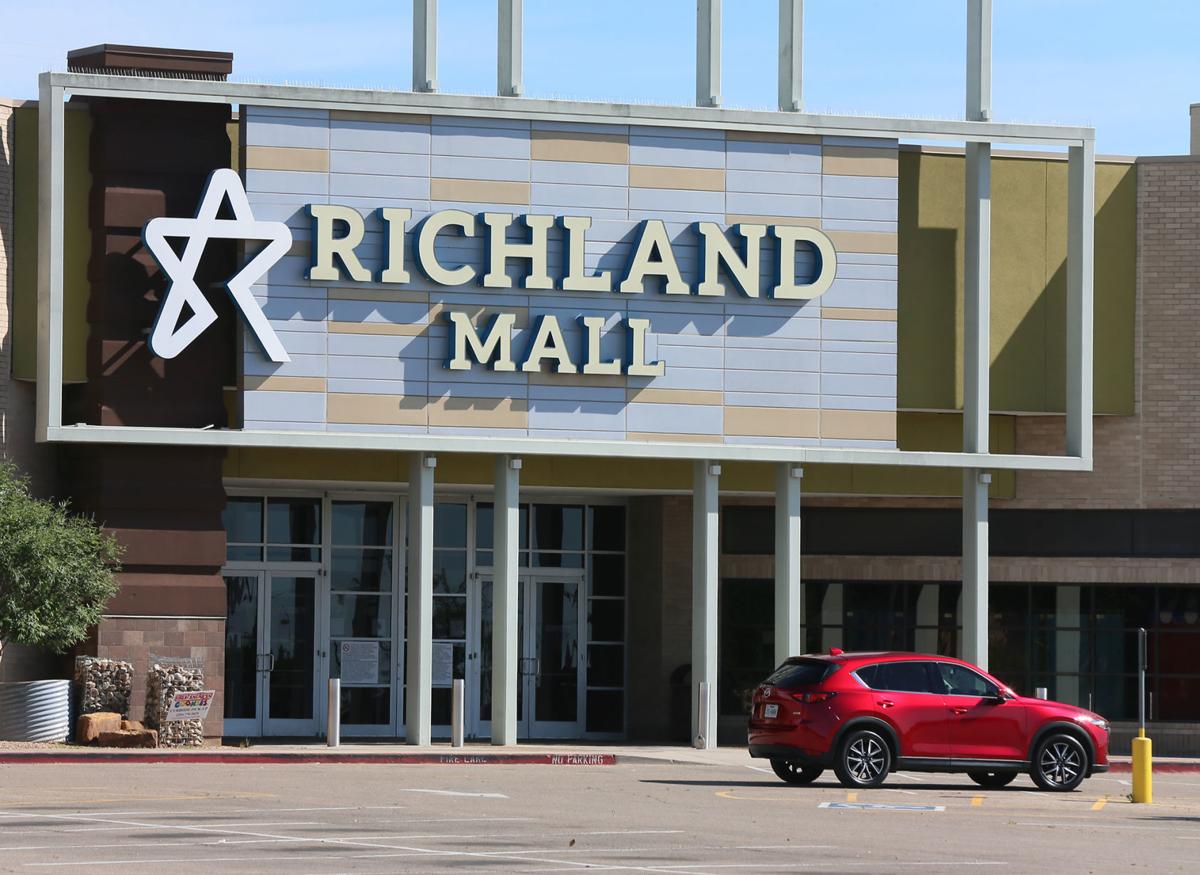 The Tilt entertainment chain promised to open a new venue in Richland Mall, and apparently it will deliver on that pledge. A building permit has been secured for a "Tilt studio" in the former Bealls and Gordmans space in the mall.
Tilt announced earlier this year it would create a 44,000-square-foot fun center that includes a laser tag arena, mini-bowling, bumper cars, a blacklighted miniature golf course, amusement rides and virtual reality attractions.
The Richland Mall website says Tilt is coming soon, and will have a JP Pepperoni Snack Bar serving pizza, soft pretzels, nachos, hot dogs and soft drinks. It will have private rooms for birthdays and corporate events, and will offer more than 150 interactive games.
CBL Properties, the Tennessee-based company that owns Richland Mall and dozens of other properties nationwide, reportedly is reorganizing nicely under its Chapter 11 bankruptcy filing last year. Its financial performance during the second quarter this year was significantly better than that in 2019, the most relevant year for comparison given COVID-19's presence in 2020, according to filings and summaries on the company's website.
Some properties reported double-digit sales increases, which CBL President Michael Lebovitz attributed to pent-up demand and stimulus checks.
Sales taxes strong
Waco's sales tax rebates from the Texas Comptroller's Office continue to create good news. The city's $3.9 million September check is nearly $800,000 more than the $3.2 million rebate in September last year. Rebates this month reflect July sales reported to the Comptroller's Office in August.
Local governments get larger rebates when consumers spend more. A shopper in Greater Waco pays 8.25 cents in sales tax on every $1 spent on taxable goods and services. All sales tax revenue is forwarded to the state, which then sends rebates to cities, counties and special taxing districts.
So far this calendar year Waco has received rebates totaling $36 million, about 19.9% more than at this time last year.
This is not a localized phenomenon. The Comptroller's Office this month sent rebates totaling $925 million to local governments statewide, which is 20.9% more than what it refunded in September last year. Sales tax revenue goes into Waco's general fund, paying for basic services such as police and fire protection while helping keep property taxes in check.
Retail stories
Intriguing stories to be found on the National Retail Federation website address the performance of retail in 2020, considering changes in buying habits and trends due partly to COVID-19 and hunkering-down mandates.
H-E-B, Waco's dominant grocery chain, ranked 17th on the list of "2021 Top 100 Retailers," as determined by the National Retail Federation and Kantar Retail. It enjoyed $29 billion in sales during the latest ranking period, placing it just behind Dollar General and just ahead of TJX Companies in the pecking order.
To no one's surprise, Walmart again topped the list, enjoying global sales of $543 billion and domestic sales of $430 billion, its sales in the United States growing 8.7% year-over-year, according to the report.
"While pandemic-related lockdowns negatively impacted some retailers, others were able to benefit: Grocers like Publix, Aldi and H-E-B all moved up in the rankings, as did The Home Depot and Target," it says.
Amazon.com finished second behind Walmart, but was a distant runner-up, totaling $187 billion in sales during 2020.
Another National Retail Federation production called the "2021 Hot 25 Retailers," identifies the retailers that enjoyed the largest year-over-year sales increase from a percentage standpoint. Wine.com popped the cork on that assemblage, enjoying a 99.4% increase in sales year-over-year. Sales bubbled up from $165 million to $329 million in a category where only companies with domestic sales in excess of $300 million were eligible, according to the federation.
Others of interest dotting the Hot 25 are Amazon.com in 7th, Tractor Supply Co. in 12th, Hibbett Sports in 13th, Lowe's in 15th, Ollie's Bargain Outlet in 10th, Ace Hardware in 14th, overstock.com in 2nd, Wayfair in 4th, The Home Depot in 18th, Target in 20th) and Spec's Wine, Spirits & Finer Foods in 23.
Firm buys Hobbs plant
A Fort Worth-based investment group, MAG Capital Partners, has bought the Hobbs Bonded Fibers complex at 4920 Franklin Ave., though manufacturing operations reportedly will not change. Local businessman Carey Hobbs sold the business to Taglich Private Equity in New York about five years ago.
"Waco has fantastic market fundamentals and benefits from its location in the heart of Texas between Dallas-Fort Worth and Austin," said MAG principal Dax T.S. Mitchell. "Hobbs has re-committed long term to its strategic location in Waco, which will continue to serve the firm for many years to come."
Hobbs was founded in 1953, and since has become an industry leader in developing synthetic fiber batting and other fiberfill products for the apparel, home furnishings and industrial markets, according to a MAG press release.
It employs about 200 locally who now produce sound-dampening material for the automotive industry, surgical face masks for the health care field, wipes to clean up chemical spills, industrial filtration systems, and insulation for garments and military sleeping bags, jackets and arctic wear.
"Hobbs has more recently expanded its business by contracting to manufacture dispersion vacuum filters for F-22 and X-35 fighter jets, and the company has also negotiated an exclusive marketing and manufacturing agreement with DuPont on a potential application for canned beverages that would keep a product cold for a longer period of time," said the release.