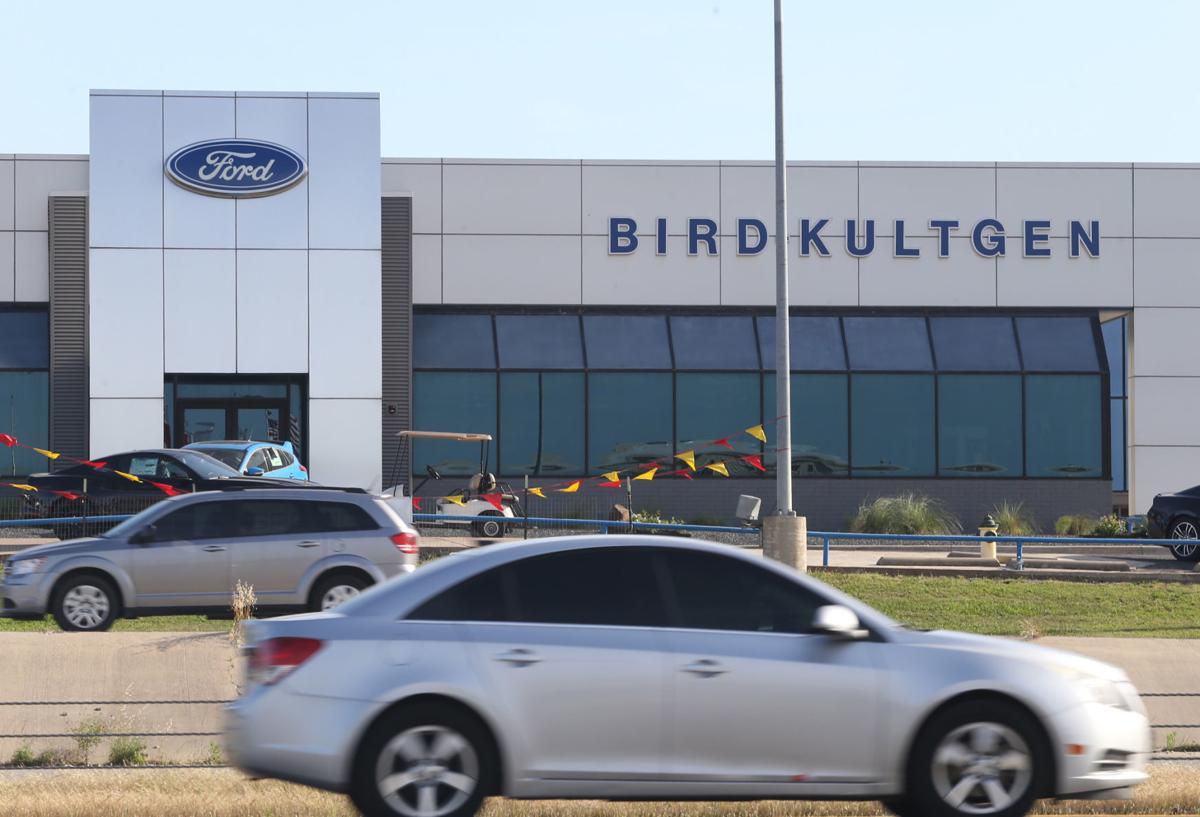 It appears Willie's Grill & Icehouse is making its way to Cottonwood Creek Market.
Multiple job-listing services have a post for a Willie's general manager in Waco, and include the following line: "Willie's is excited to announce one of our newest locations coming to Waco in 2022." The listings place the job at Interstate 35 and Creekview Drive, the road built for Cottonwood Creek Market between New Road and the I-35 frontage road, already providing access to the development's Topgolf and Cinemark movie theater.
The Willie's name and logo also have appeared on renderings NewQuest Properties placed on its website to promote interest in the development.
Austen Baldridge, a NewQuest vice president, said pending deals would bring multiple restaurants to Cottonwood Creek Market, but he held off naming names.
The Willie's website says the regional chain started as "a humble burger shack in Houston" in 1993 and continues to grow around the state. Its menu includes everything from chicken fried steak, top sirloin and baby-back ribs to tacos, burgers, seafood platters, fried crawfish tails, catfish and patty melts.
Each location incorporates reclaimed materials, and the company's murals are painted by local artists, according to the website.
Funeral director
Wilkirson-Hatch-Bailey Funeral Home has announced it will hire Bill Coleman as a funeral director. Coleman previously served as a director at Lake Shore Funeral Home, and once left the industry to join his family's business, Coleman Autoplex in Gatesville, Wilkirson-Hatch-Bailey financial officer Mike Lednicky said.
Also, Joshua Nathaniel Blake, affiliated with Wilkirson-Hatch-Bailey, has been chosen president of Selected Independent Funeral Homes, an Illinois-based organization representing the industry. Blake, from Waco, is the youngest president in the organization's history, and an alumnus of the Selected Leadership Academy.
Bird-Kultgen Ford turns 85
Waco's Bird-Kultgen Ford, a dealership founded in 1936 by Jack Kultgen and Arthur Bird, turns 85 this year. A press release from owners Claire McDonald and Mark Stewart contains interesting, Ford-centric tidbits noting the highs shared by dealership and brand.
The original Bird-Kultgen store opened downtown on Fifth Street. It moved to a second location in 1947, still downtown, which "became one of the first buildings in Waco to offer air conditioning." The business in 1992 relocated from downtown to West Loop 340, a decision some might say inspired a collective move that produced Waco's "Motor Mile," as one dealership after another followed Bird-Kultgen westward.
The press release lists some iconic models sold at the dealership over the years: the Thunderbird launched in 1954, the Mustang in 1964, the Taurus in 1985 and the Explorer in 1990.
The dealership opened well after production of Ford's first truck, the model TT, had ceased, but it saw the arrival in 1948 of the F Series, which includes the country's longtime best-selling vehicle, the F-150. The dealership has received more than 50 pre-orders for the all-electric F-150 Lightning.
Jack Kultgen ran the dealership from the 1930s until the late 1980s. His grandsons, Edward and Peter Kultgen, joined the company in the 1970s, retiring in 2015 and 2021, respectively.
Claire McDonald is Jack Kultgen's great-granddaughter.
Turner Behringer in Temple
Turner Behringer Development, a firm whose predecessors revived the Hippodrome Theatre in downtown Waco, and itself converted a disused space into the Union Hall food hall, has shifted its focus southward to Temple. It recently broke ground on "an adaptive reuse project" involving the Hawn Hotel, Arcadia Theater and Sears building.
After being vacant for more than a quarter-century, the Hawn Hotel and Arcadia Theater "will once again be the talk of the town," according to a press release. The development will include apartments, retail spaces, and a privately owned and operated performance and events hall.
Turner Behringer plans to construct 57 apartments in the Hawn and Sears buildings, totaling 45,000 square feet. Commercial units totaling about 32,000 square feet will feature restored storefronts and ground-floor commercial spaces targeting new restaurants and retail or office tenants.
Turner Behringer is a real estate and development firm of brothers Shane and Cody Turner and Todd Behringer, all Baylor University graduates.
Solar farm
L3Harris Technologies modifies aircraft in Waco, employing 800 people at its plant adjacent to Texas State Technical College. The company is Florida-based, but operates multiple locations in Texas. It and Lightsource bp recently joined to place a 360,000-panel solar farm on 1,350 acres near Ennis. The farm will have capacity approaching 100 megawatts.
The Lightsource bp website says L3Harris will receive renewable energy certificates for its participation, which is progress toward its goal of reducing greenhouse gas emissions companywide 30% by 2026.
Perhaps icing on the cake is participation by McCarthy Building Companies, whose apprenticeship program targets military veterans. They receive on-the-job training, mentorship and technical instruction in "the growing solar sector," according to a press release. McCarthy's Renewable Energy and Storage group has completed more than 50 utility-scale clean energy projects nationwide since 2010, delivering 4.9 gigawatts of combined capacity.