Local investors have bought the sprawling complex at 5601 W. Waco Drive occupied by Central Freight Lines, a freight hauler that has grown nationally since W.W. "Woody" Callan used a Model T to deliver goods in 1925.
A fixture for decades, once family-owned and later employee-owned, Central Freight is an award-winning, less-than-truckload hauler that has identified Waco as its headquarters since its inception. The new owner of its Waco location reportedly will lease the 37-acre property to Central at least through the end of next year, but beyond that, the space could become a mixed-use venue that includes retail, multi-family housing, dining and entertainment.
Waco businessman David Mercer said he joined a Dallas group in buying the space, which is owned by another entity, Southwest Properties, that leases to Central Freight Lines. He confirmed Central has use of the place through next year, and the buyers "want to take advantage of the next year-and-a-half to figure out what we're going to do with the property."
"The large terminal building there, which is quite large, we're set on keeping that. The smaller terminal, we're on the fence about that," Mercer said. "The smaller metal structures almost certainly will go."
Some Central Freight structures date to the late 1950s, according to LoopNet, an online real estate site that shows a 12-acre piece of the Central Freight complex in Waco was placed on the market in 2019.
Mercer said the group "has no plans for anything manufacturing- or industrial-based. We envision a much more live-work-play-centric environment, with restaurants, retail, potentially office and entertainment venues. It's centrally located and way bigger than people think. We're looking at partnering with the public and private sectors to make it a destination location."
Real estate agent Gregg Glime, who specializes in commercial and industrial properties, is not involved with the Central Freight Lines deal but agreed to comment when asked his opinion on the site's potential.
"I think that's a great site, and with how centrally located it is, I believe there's a number of different ways it could be developed," he said via email. "Ultimately, I think retail, multi-family and even flex industrial space could all be programmed on the site. We were involved with the recent development across the highway from this, The Shoppes at 684, along with a number of industrial transactions nearby. This is a very convenient and attractive area for everyone in town. I am excited to see this project unfold."
But Central Freight Lines' future in Waco appears to have clouded.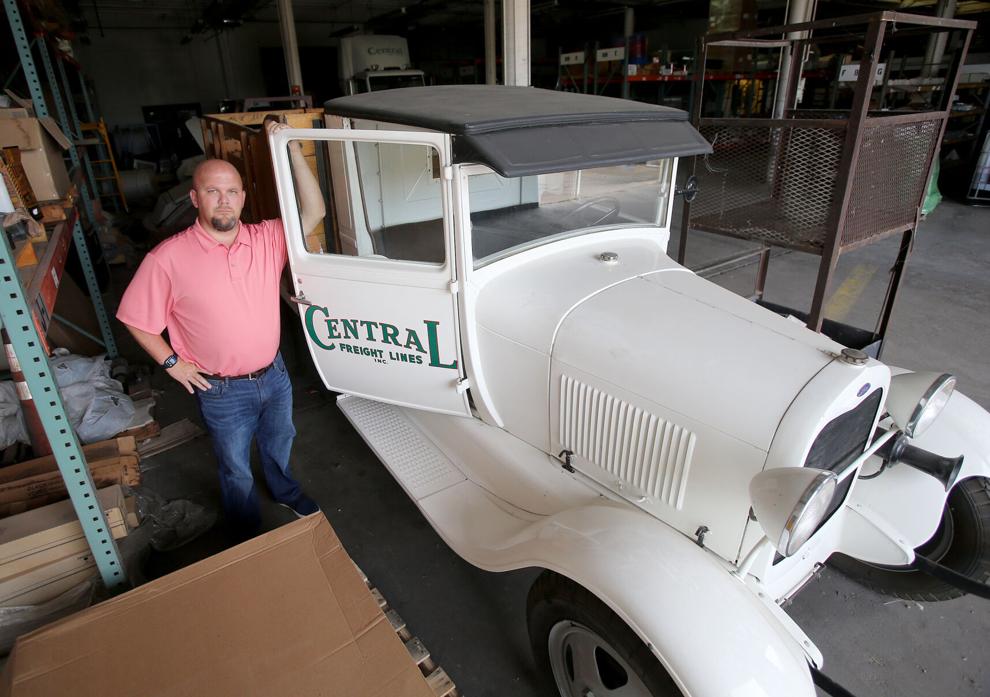 Waco real estate agent Jim Peevey represented the sellers, Southwest Properties, and said he could not comment on the site's long-term use. He said Central Freight Lines' lease includes options beyond December 2022.
Central Freight in Waco referred comment to a spokesperson, Teresa Harvey, who said by phone Central should not be mentioned in the Tribune-Herald article, that the news is about Mercer's proposed long-term use.
She took issue with the idea Waco remains Central Freight's headquarters, though she acknowledged the presence of an accounts payable staff.
Mercer said he does not know if Central Freight plans to have a terminal in Waco long-term, either on West Waco Drive or elsewhere. He said Kris Collins, senior vice president for economic development at the Greater Waco Chamber of Commerce, is working to keep Central's Waco staffers on the job.
"Central Freight has been a longtime, valued member of the Waco community," Collins said in an email. "Our efforts in Economic Development include the retention of existing businesses, and we will work with the company to identify opportunities to support continued operations in Waco."
A company timeline on Central Freight's website includes a mention that in 1995, "the consolidation of Central, Coles, Spartan and Viking Freight Systems into Viking Freight Inc. is announced, creating a nationwide freight carrier, and beginning the closure of Central's Waco corporate headquarters."
Then in 1997, better news arrived as senior Central management formed an investment group to acquire "selected assets" of the former Central Freight from Viking Freight and reopened it as the new Central Freight Lines.
The site's "Contact Us" section lists a "Waco" location, "Waco Truck Stop" and "Waco Corporate HQ," all at the 5601 W. Waco Drive site.
Central Freight Lines became publicly traded in 2003, then became privately held in 2006 due to a merger with North American Truck Lines. It celebrated 95 years of service in 2020, the same year it announced simplified shipping service to and from Mexico, Puerto Rico and Hawaii. Also in 2020, Central was named Carrier of the Year by trade publication GlobalTranz.
In 2011, founder W.W. Callan was inducted into the Texas Transportation Institute Hall of Honor at the TMTA Conference, the timeline states.