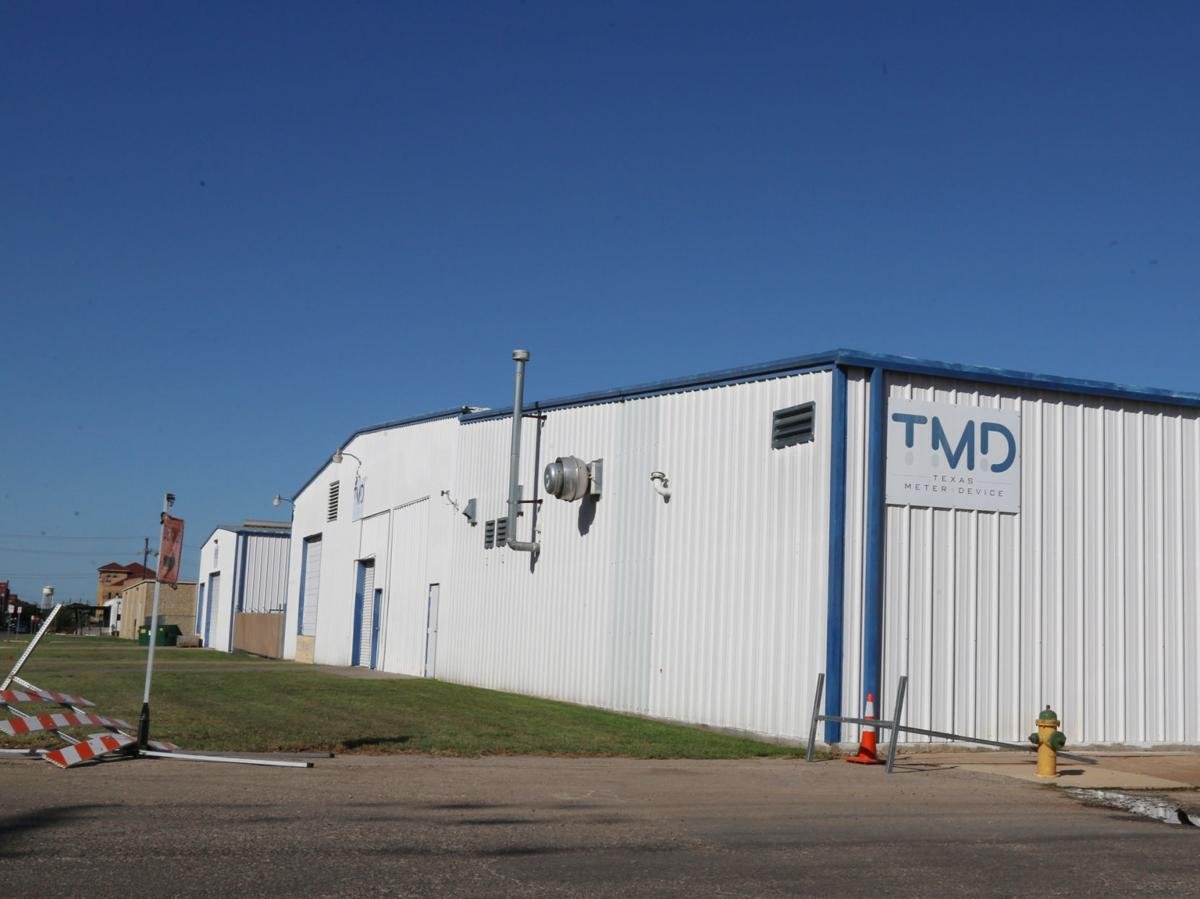 Companies pursuing incentives from the Waco-McLennan County Economic Development Corp. after Oct. 1 could soon find new strings attached in the form of a new $15-per-hour minimum wage and an average wage requirement of $17.50.
Waco City Council and McLennan County commissioners on Tuesday will also consider an incentive package with Texas Meter and Device Co., which is planning move from downtown to Bagby Avenue and Gateway Boulevard, but it will not be affected by the change. The company would not have to pay the new $15-an-hour minimum wage because it is already in pipeline, but it will still have to pay the old minimum of $12 per hour, a threshold last updated in 2001.
Texas Meter and Device is departing industrial buildings near Seventh Street and Jackson Avenue, an area becoming more retail-oriented with the expanding presence of Magnolia Market at the Silos. The company acquired nearly 14 acres in Waco's industrial district, where it will spend at least $3.5 million on a new building and transfer $2 million in personal property from downtown.
Texas Meter and Device, a supplier of utility products founded in 1937, employs more than 100, including 60 locally. The incentive package would preserve local jobs and provides for growth opportunities, said supporting documents prepared by Waco's economic development office.
The company pledges the 60 people holding the jobs will make no less than $12 an hour, and the overall average pay is $53,000 annually.
If it meets all qualifications, Texas Meter and Device will receive $400,000 in Waco-McLennan County Economic Development Corp. funds to cover costs related to its relocation and the transfer of personal property. It also stands to receive tax breaks over five years on the increased value of real property.
The company's relocation also puts another development in play: the proposed construction of an office tower on the Texas Meter and Device site by a Czech Republic-based group of investors who are placing a Czech-themed restaurant, brewery, bakery and upscale hotel downtown.
The group had committed to acquiring the TMD complex.
The council also votes Tuesday on increasing the minimum from $12 to $15 hourly for projects receiving assistance from the Waco-McLennan County Economic Development Corp. The corporation's board approved the revision at a meeting July 29.
"I think we're trying to achieve better wages in the city of Waco, and this is a step in that direction," said Melett Harrison, a city of Waco economic development official. "An increase has not been considered in a while, and they thought now was the time to make that step.
"That's a competitive wage, particularly in the industrial district. We see a lot of manufacturing facilities paying that as the minimum wage. I don't think it will deter existing facilities from investing in growth or expansion, or deter new companies from coming to the city."
Addressing the Oct. 1 effective date, Harrison said, "When this was discussed, we knew we had some prospects already in negotiations that may not meet that threshold. It would not affect Texas Meter and Device, for example."
For the first time, said Harrison, the city and county also will consider imposing an "overall average wage" of $17.50 on companies receiving incentives from the Waco-McLennan County Economic Development Corp.
Waco City Council will vote Tuesday on both increasing the minimum wage and creating an average wage for companies receiving incentives, and the county is expected to follow suit.
"We'll probably have it on our agenda the following Tuesday," said McLennan County Judge Scott Felton in a telephone interview. "This is a highly competitive business we're in, and this action possibly could affect industry recruiting. But as we get unemployment down to where we think it should be, and where it will be, we thought it wise to raise the bar."
He said this action needs to go hand-in-hand with improved job training locally to lower the poverty rate and create a talented workforce.
"Something to consider is our return on investment, and part of that package is entry-level wages," said Felton. "How much of a workforce do we have? What kind of skill level do we have? Our poverty rate is high enough that we have to give thought to getting skill levels up. There are folks out there without much of a resume. They need certifications, something to show we have more than just warm bodies. We have folks who can do something."
Kris Collins, senior vice president for economic development at the Greater Waco Chamber of Commerce, said the wage increase allows the city and county to "improve our ability to reflect what's happening in the marketplace."
"We haven't had an increase in 19 years," she added.
The minimum moved from $10.88 to $12 in 2001.
She said the proposed minimum would not, in her opinion, give pause to industrial prospects looking at Waco to build or relocate. She said the average wage countywide is $912.75 weekly across all industries.
That's slightly more than $23 an hour.
The business news you need
With a weekly newsletter looking back at local history.