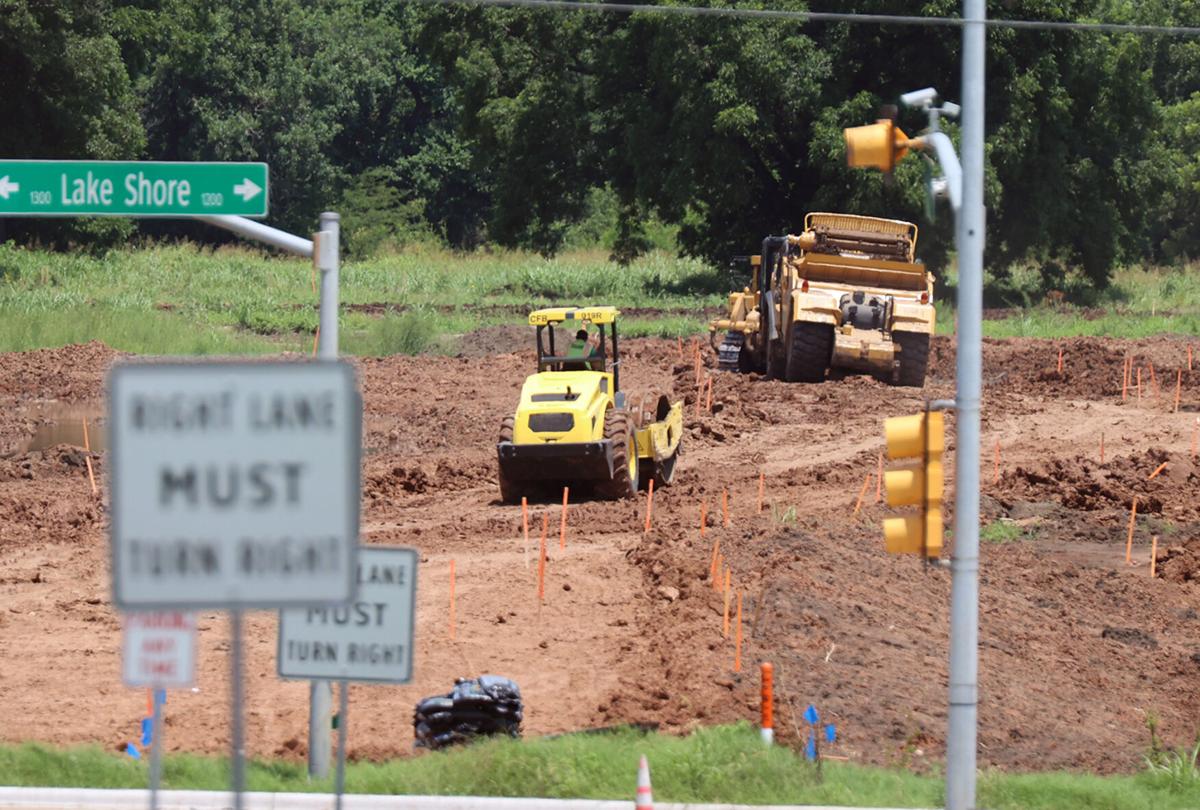 Waco is not getting a Jellystone Park, but a Michigan company associated with that brand is working to build an estimated $25 million RV park here with amenities such as a swimming hole, visitor center and mini-grocery scheduled to open next year.
Earth-moving equipment is clearing land for RV spaces, cabins and amenities between Lake Shore Drive and the Bosque River where Northgate Resorts plans a sprawling camping area. Waco City Council approved a special permit in December 2019, and now construction beckons.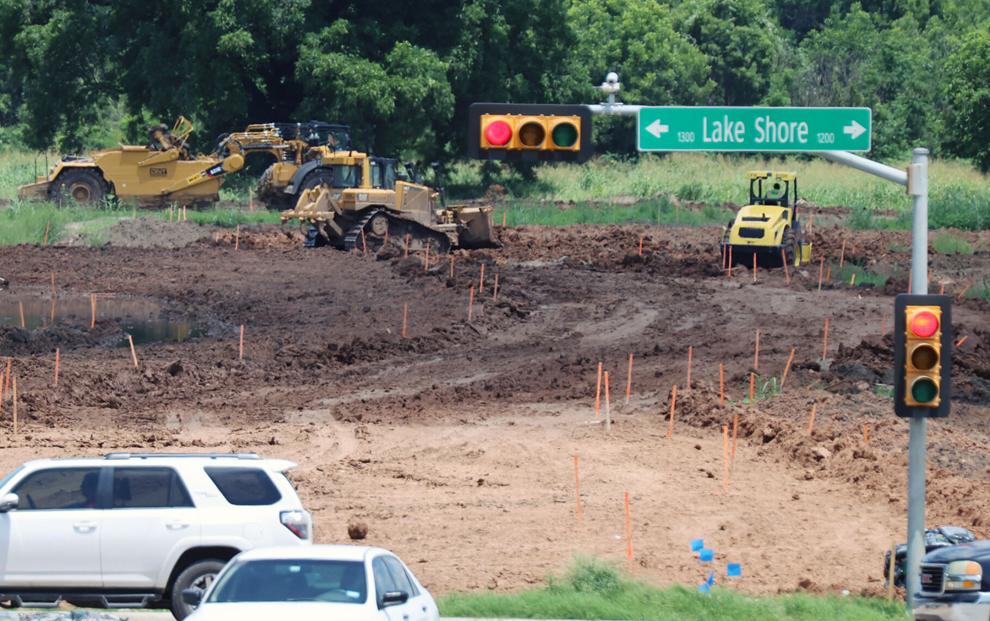 Northgate Resorts also owns several Jellystone Park franchises dotting the nation, those featuring such cartoon characters as Yogi Bear and his sidekick Boo-Boo, both creations of the Hanna-Barbera creative company. Jellystone Park, owned by Leisure Systems of Cincinnati, franchises properties that resemble an amusement park and feature rides. Northgate officials in 2019 teased the public, saying they were unsure if Waco's RV park would hoist the Jellystone Park flag or not. Reportedly it will not.
Northgate's vision for Waco is a camping resort spread over 100 acres featuring rental cabins, RV spaces and "resort-style" amenities, said spokeswoman Tessa McCrackin, who refused to provide more details, saying Northgate plans a big announcement closer to next year's opening date.
"We are not familiar with a 'Jellystone' project in Waco," said Bobby Horner, who spoke for the city of Waco's inspection services department in an email recently. "This project, as we understand it, is more of a very nice RV resort area, with several amenities for the users or members who have their RVs there, not 'open to the public.' "
Horner likened the Northgate property in Waco to a scaled-down Camp Fimfo in New Braunfels, also a Northgate property. According to Woodall's Campground Magazine, which reports on the RV industry, Camp Fimfo "combines family fun with millennial-aged allure."
"While kids revel in the interactive playground, take on the four waterslides, and take part in the scheduled activities and workshops, parents and bigger kids can enjoy the water park from a private cabana with comfortable seating, a mini-fridge, and a fan for extra comfort," said the trade magazine.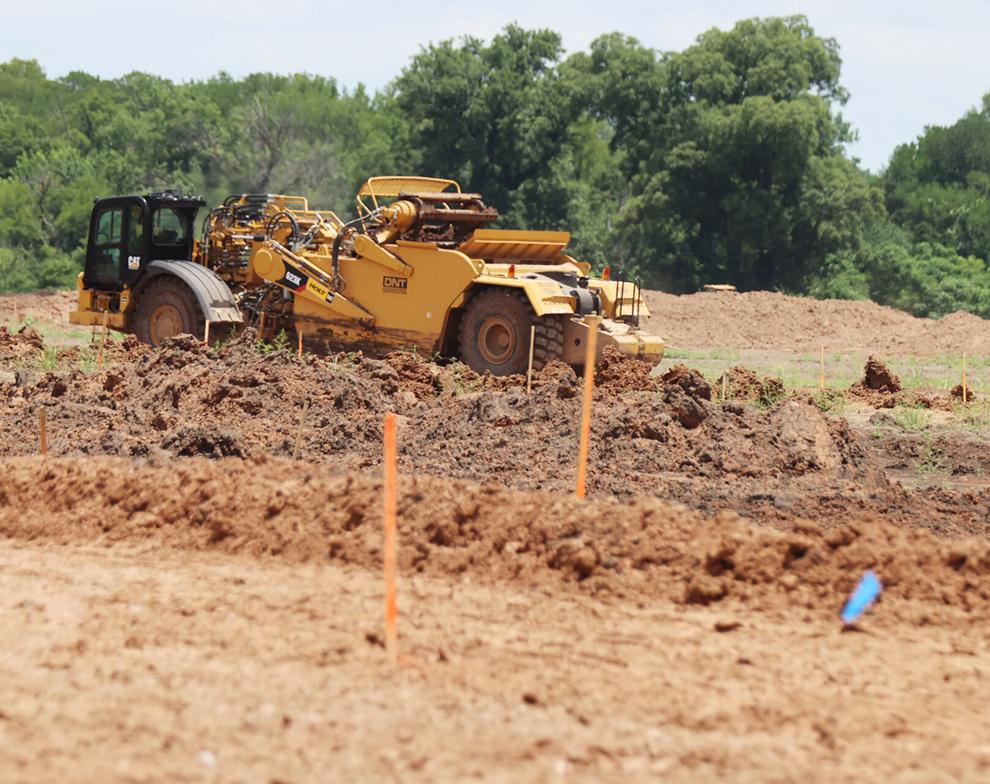 Heiser Hollow within the camp "is where everyone can come together to play yard games, grab a bite at the food and coffee truck, or access the river. Even more alluring is the mysterious creature known as Squirrely, who leaves hidden messages throughout the property. Guests are encouraged to bring binoculars and keep an eye out for a potential sighting."
Detailing the basics of Camp Fimfo, Woodall's Campground Magazine said it is equipped with 200 full hook-up RV sites, with more scheduled to open, all featuring concrete pads. Tent sites have potable water and 20-amp electrical hook-ups, the magazine reported. The property offers three riverfront A-frame cabins, three large cabins that can sleep up to 10 people, and 25 mid-sized cabins that can sleep six to eight people, said Woodall's.
Waco Councilman Jim Holmes, whose district includes the RV site, said he recalls being told it would have 100 cabins besides the RV sites. He said in an interview it "would be more than an RV park," and mentioned a swimming area, visitors' center and small grocery. He lauded Northgate and its reputation for operating quality venues, saying this site would appeal to families, tourists and vacationers. Nearby McLennan Community College, he said, is interested in providing interns and training for camp staffers.
Northgate, said Holmes, "is taking a holistic approach."
He said the property lies within a floodplain, so finding another user with so much potential upside could prove difficult if not impossible. He said the park will provide a link, either conceptually or literally with walkways, to Waco Mammoth National Monument, Cameron Park and Riverbend Ballpark.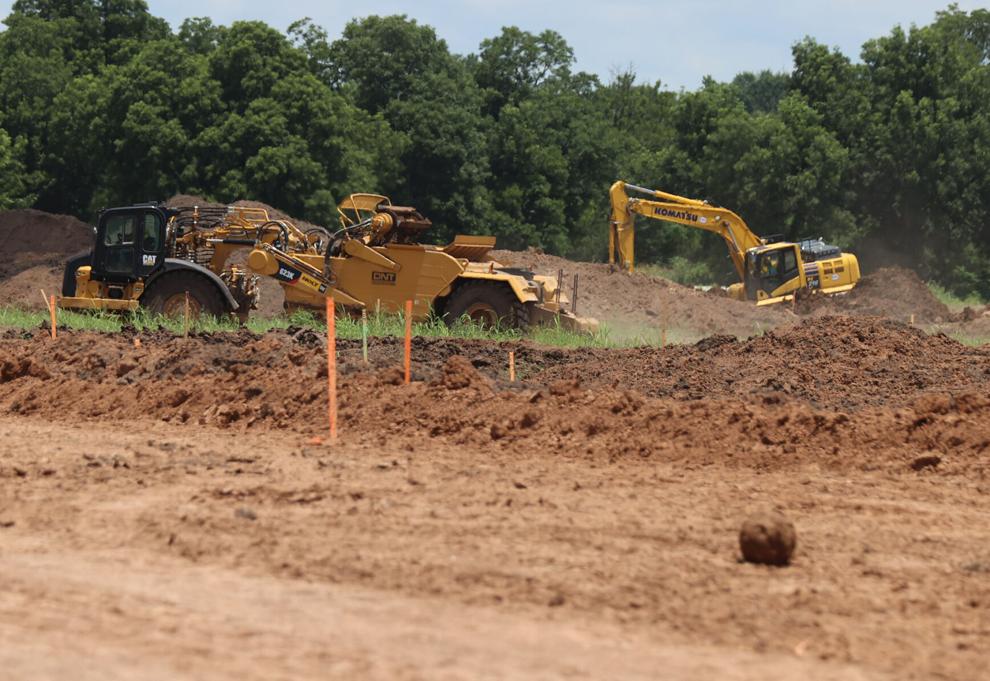 Ken Bellringer, who operates an RV park and RV repair shop across town, described the Northgate property as a destination park, his a long-term-living park. He welcomes its presence, saying it should attract tourists, large families and gatherings of youngsters not interested in hotel stays.
Bellringer called the RV industry "overwhelmed," saying demand has outstripped supply due to COVID-19 and the desire to recreate away from crowds. The housing industry, he said, also has contributed to RV popularity. People are selling their homes at record-high prices due to marketplace demand, then living in RVs until they find another home, or indefinitely.
DACO Capital LLC, headed by Andrew Schmeltekopf, bought the 250 acres between Lake Shore Drive and the Bosque River and promised to make 100 acres available to Northgate for its camping resort, the city was told.
Bossenbroek in late 2019 told the city that rather than going farther north to Dallas, Northgate saw opportunity in Waco. He mentioned the drawing power of Magnolia Market at the Silos, with its reported 30,000 weekly attendance.
Attorney David Dickson spoke in favor of the project, saying it is not meant to be a trailer park where people live, nor is it an amusement park. He said Northgate has rules regulating fireworks, firearms, noise and alcohol use.
Dickson said the resort would have the capacity to quickly alert guests about flooding, as cabins will have wheels for rapid relocation.
A Bosqueville resident, who asked in an email her name not be used, said at her age, she would prefer seeing an H-E-B materialize at North 19th Street and Lake Shore Drive. She has mixed feelings about the camp.
H-E-B, Waco's dominant grocer, owns acreage at Lake Shore Drive and North 19th Street, where it demolished a retail center. The chain has said it routinely acquires real estate possibly for future use in growing areas.