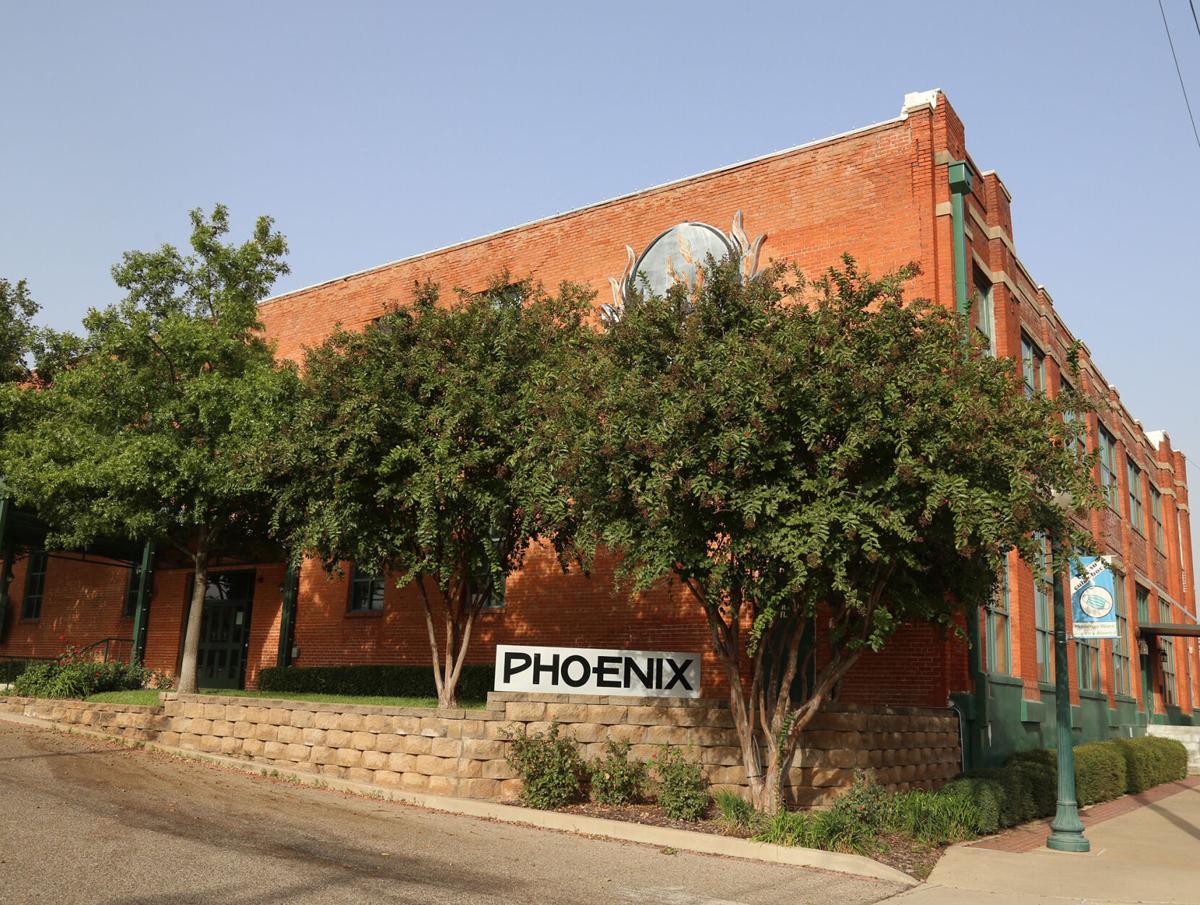 Waco businessman Tom Wright travels Interstate 35 almost weekly, craving the lasagna and the crab fondue at Pignetti's Italian Restaurant in Temple.
"Waco needs something like this, a high-class, upper-end, five-star restaurant," said Wright, whose construction company bears his name.
Heeding his own advice, Wright persuaded Pignetti's owner Clinton Harrell to consider a second location about 30 miles up the interstate, in the former Phoenix Ballroom on South Third Street that Wright recently acquired.
"I probably get asked once a week, 'When are you going to open a place in Waco?'" Harrell said. "This is the right location and the right timing. It's a beautiful building, the wood and the decor fitting the ambience we have in Temple."
Pignetti's has created a loyal following under the ownership of Clinton and Lydia Harwell. It features fusion cuisine, borrowing from Italian, American, Hispanic and Spanish favorites.
"I wasn't looking for a place, honestly, but Mr. Wright comes to Pignetti's every other week, at least, and his place is in the dead center of everything happening in Waco," said Harrell. "It seemed like a no-brainer."
Appetizers on the menu include tomato caprese salad, calamari and crab-stuffed mushroom. Dinner items range from gnocchi, which is an Italian dumpling, to Nona's ribeye lasagna and butternut squash ravioli. Lunch selections include pork chops, grilled salmon scampi and what is described as a local favorite, homemade Osso Bucco Ravioli with Romesco.
Pignetti's Waco will occupy 6,000 square feet on the ballroom's first floor, with plans for a full bar, a mixed-beverage area, private dining space, a patio and seating for 130 to 140 throughout the venue, Harrell said.
"We will have a couple hundred wine selections to start," he said.
He sees a three-pronged customer base that includes people attending Baylor University-related events, 10% to 15% made up of Waco visitors in town to enjoy Magnolia Market at the Silos and 50% to 60% locals out for a nice meal.
"There are people in Waco who enjoy Pignetti's but don't want that 30-minute drive," Harrell said. "Our Waco location has a parking lot, which is a big deal because there are other spots downtown that have no parking."
Pignetti's in Temple occupies a downtown building at Second Street and Avenue A built in 1914. Harrell said parking is at a premium.
Waco real estate agent Clay Fuller, who lists lease space in The Phoenix, said he participated in the sales pitch to Harrell, traveling to Temple multiple times for face-to-face negotiations with the Pignetti's owner.
"Waco should be really excited to have them. I'm glad they finally decided to make the jump," Fuller said. "They've signed a long-term lease, and now we're working through permitting and architectural planning."
Wright's Built Wright Construction will oversee finish-out work.
Donnie Johnson, of Austin, will serve as Harrell's operating partner in Waco. Johnson's career began in 1991 and has included positions at Eddie V's Edgewater Grille, Sullivan's Steakhouse and Baretto.
"I've known (Harrell) professionally for quite some time, and we've decided to team up in Waco," Johnson said. "I'm excited about the opportunity. I've had a great time meeting people there. Waco still has that small-town charm and seems like a place to move to. I'm closing on a house next week."
He said he hopes to fully staff Pignetti's for lunch, dinner and brunch.
"Best case scenario, we'll open in late spring, probably no later than May," Johnson said. "We will move in new kitchen equipment, have a wood-fired brick oven, a beautiful bar, wine lockers, an upscale Italian concept."
Harrell said Waco's menu may tilt more toward steak than his Temple operation, "an Italian steakhouse, but still Pignetti's." He could see a couple paying $75 for a nice meal with wine, including tax and gratuity.
Fuller said about 5,500 square feet remains available next to Pignetti's.
"We'll let the market dictate what's best. We love the idea of another high-end steak restaurant, or maybe a Spice Village concept," Fuller said, referring to the collection of retail shops in nearby River Square Center.
The second floor also remains in play, though it now is filling with intellectual property attorneys signing short-term leases, Fuller said. U.S. District Judge Alan Albright, Waco's new federal judge and an authority on patent infringement law, is attracting such cases and the attorneys involved.
"They lease war rooms before going to the courthouse," Fuller said.
Wright and his colleague at Built Wright Construction, Mike Voss, collaborated with Baylor University Regent Todd Patterson in buying the two-story building that hosted thousands of weddings, corporate events and proms.
Previous owner Leslie Henry placed the structure on the market in October, announcing a $4.3 million asking price.
The buyers first announced they would place apartments on the top floor, but that was before attorneys began clamoring for office space.