Show up wearing steel-toed shoes and willing to learn a trade, and a new program supported by Prosper Waco and the Cen-Tex African American Chamber of Commerce could mean a job making $32,000 a year to start.
It takes money to make money, as the saying goes, and Prosper Waco has received a $250,000 grant from the Trellis Foundation to put the jobless and under-employed locally through its new UpSkill Waco job training program. Demand in Waco is growing for skills related to repairing, installing and dismantling industrial machinery, said Rachel Pate, vice president for economic development at the Cen-Tex African American Chamber. The goal of UpSkill Waco is to equip resident to meet that demand.
While UpSkill Waco's first training program, launching later this month, will prepare participants to work in industrial maintenance, its website indicates upcoming programs are planned for the construction trades, logistics and health care. With a skills-development nudge underwritten by the Trullis Foundation's $250,000 gift, young people who do not necessarily have college in their plans and others needing access to a living wage will benefit, Pate said.
Young people ages 18 to 24 who are not enrolled in higher education and who are not working are the targeted group, said Tiffany Gallegos Whitley, Prosper Waco director of workforce initiatives. Participants who meet income eligibility requirements will pay nothing for their seven weeks of training provided by Texas State Technical College and Goodwill Industries.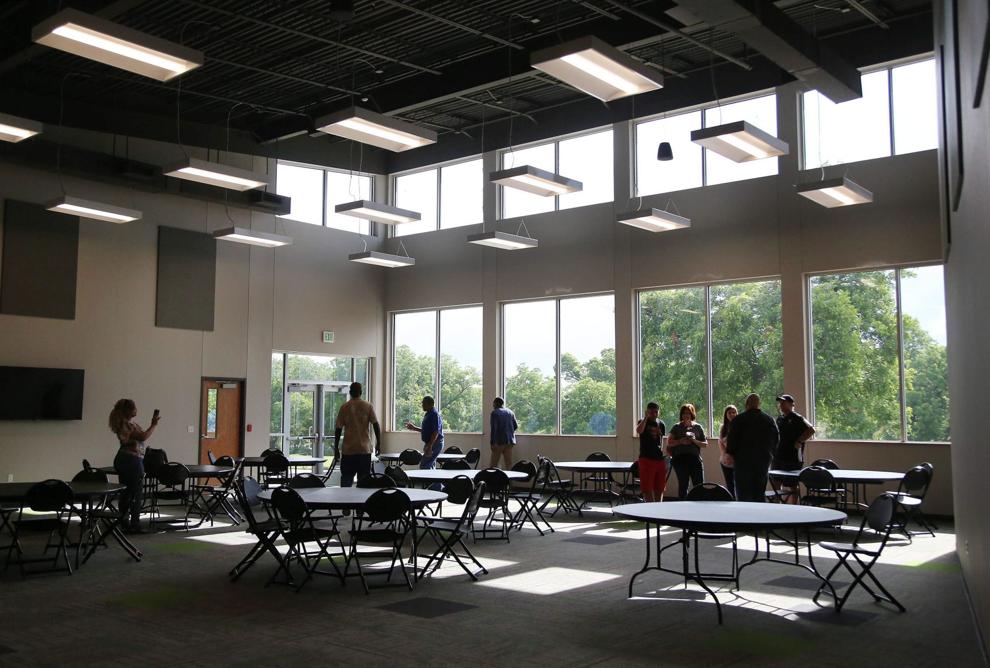 The industrial maintenance program is a crash course, Whitley said. Class will run from 9 a.m. to 5 p.m. Monday through Friday at the Dewey Community Center.
TSTC will supplement classroom instruction with its mobile construction site, Whitley said, referring to a van filled with tools and equipment.
Completion will earn trainees a certificate from the National Center for Construction Education and Research. The course work can serve as an introduction to specialized training in advanced manufacturing, assembly, maintenance, welding and electrical tasks, Whitley said.
Students need not buy tools or other material, which will be provided.
"They are responsible for their own steel-toed shoes," she said.
Absent qualifying for a scholarship, a participant would be required to pay between $1,200 and $2,000 for the training, Whitley said.
She said Prosper Waco hopes to recruit 90 people over two years. She said the "sweet spot" is having five to 10 participants each session, allowing for individual attention and pandemic-related precautions, if necessary.
Participants will not receive pay during the seven-week training period, but Prosper Waco eventually would like to duplicate a program in San Antonio in which trainees also receive a stipend, Whitley said.
She said she continues to approach local business about interest in participating in the program in various capacities. She said her research and that of others indicate those completing the course could land jobs making $32,000 a year to start, putting them on the ground floor of opportunity in a field "where they can earn a good living."
Assuming that $32,000 is earned in 52 weeks at 40 hours each, it would amount to about a $15.38 hourly wage.
Whitley said the $250,000 grant will fund the training program for two years. Prosper Waco and the Cen-Tex African American Chamber are in search of a coordinator whose daily task will be to carry out the program's mandate. That person likely will work from chamber offices on Elm Avenue.
Salary and benefits would be paid from the Trellis Foundation grant.
Going forward, Prosper Waco also envisions hiring a second coordinator to work at the Cen-Tex Hispanic Chamber on La Salle Avenue, Whitley said.