As promised, Tecovas brought its national brand and reputation to Waco, its opening at Eighth Street and Washington Avenue soft as lambskin boots.
Lynn and Dolly Lilly, from Richmond, Virginia, veered off the beaten path to Magnolia Market on Wednesday for a pit stop at Tecovas. The Austin-based retailer of handmade leather goods has no store back home, they said, so the holiday trip to Nacogdoches, then Waco, demanded a side trip.
There they discovered an unhurried atmosphere, a handful of fellow shoppers, Western art, whiskey from Balcones, and Marty Robbins singing "El Paso City" on the radio. Handcrafted footwear from Leon, Mexico, occupied wall-mounted display cases. The Zane, a zip boot featuring full-quill ostrich skin, was priced at $395 per pair. Goatskin boots, like those being worn by employee Luke Smith, fetched $255 a pair for the cowboy type, $245 for ropers.
A woman's suede boot, The Lucy, was priced at $235 a pair.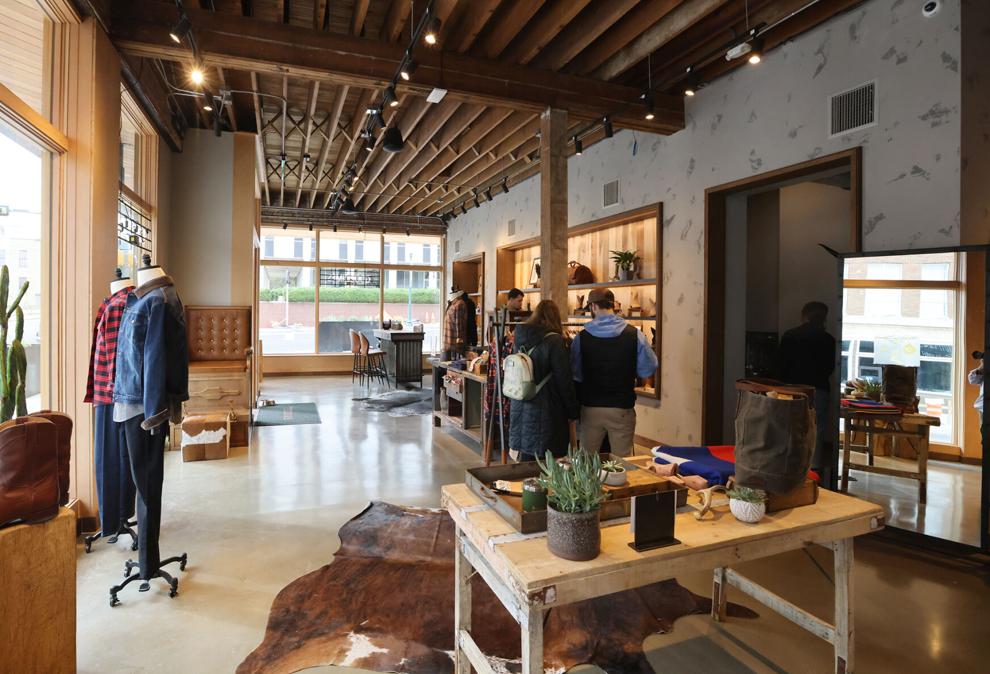 Lynn Lilly works in construction, building data centers in Virginia. He is accustomed to wearing work boots, but his footwear of choice on Wednesday was an old-fashioned calfskin boot. Dolly Lilly was taking longer than her husband to make a decision. He browsed while she sampled.
"What do you think of these?" Dolly asked. "I think they're cute."
"I know they're cute, but how do they feel?" Lynn replied.
Lynn Lilly said he is well aware of Tecovas' reputation, and as his trip to Texas approached, he began to investigate the whereabouts of stores. His dad lives in Houston. That was a possibility, as was San Antonio. He struck paydirt, learning a new Tecovas had opened in Waco. With Magnolia Market already on the itinerary, the Virginia couple booked a bed-and-breakfast here.
Tecovas inviting Waco to join its party defied happenstance. Waco businessmen Clifton and Gordon Robinson formed Brazos River Capital as their real estate investment arm. They named Jed Cole president, and Cole is longtime friends with Tecovas founder Paul Hedrick. They were employed at the same consulting firm before Hedrick launched his boot company and Cole earned postgraduate degrees at Stanford and Harvard.
"We were having lunch in Austin, and I mentioned how exciting it would be to have a store in Waco. We agreed to see about making it work, and a year later we're putting the wheels in motion," Cole said in an interview early this year.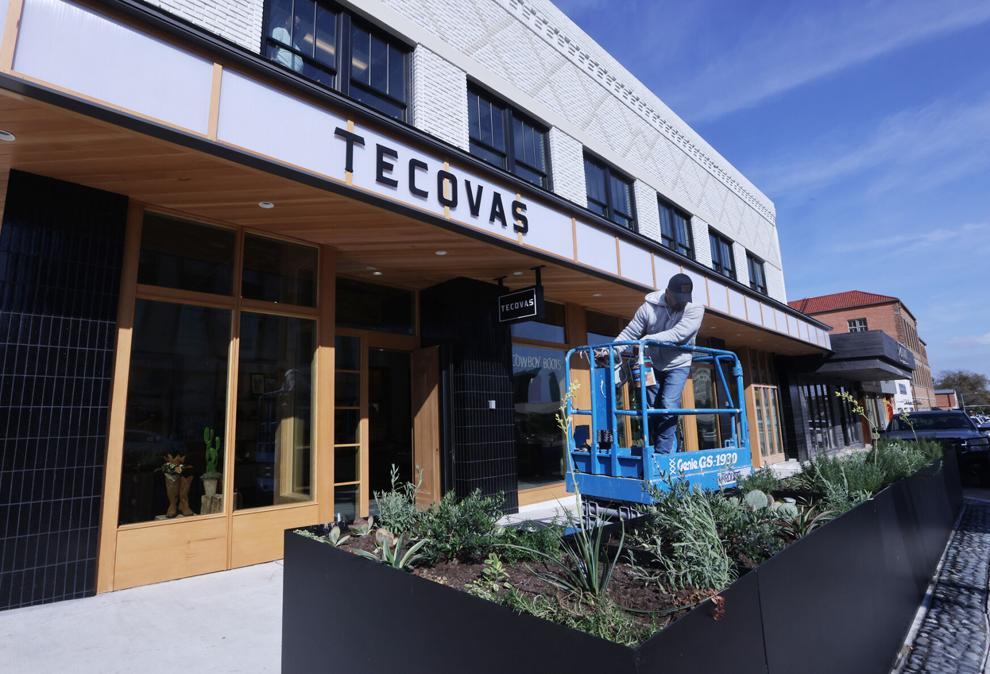 Cole said then Brazos River Capital would spend $1.5 million to $2 million remodeling the former 4-C business college building sitting vacant more than 10 years after briefly being used by the Waco Police Department.
Smith, who occupies a management position at the new store, said he was employed three years at Tecovas on South Congress Avenue in Austin. He hails from Boerne, a community of about 17,000 in the Texas Hill Country, and was pleased to move to Waco, which he views as "a change of pace."
He said Tecovas is known internationally, and he has sensed excitement among customers visiting the 3,300-square-foot shop. Tecovas recently opened a second store in Colorado, its Denver location joining one in Aspen. Others operate in Atlanta; Charleston, South Carolina; Oklahoma City; Omaha, Nebraska; Charlotte, North Carolina; Scottsdale, Arizona; Birmingham, Alabama; and Nashville, Tennessee.
There are nine Tecovas stores in Texas, including Waco's.
"Best news ever," said local resident Harper Singletary, 19, upon finding out Tecovas would open a store in Waco. He drove regularly to Tecovas in Dallas, but now can save gas money as an employee at Waco's Tecovas.
"Very high quality," Singletary said of Tecovas' product line, which includes billfolds, socks, duffel bags, travel kits, belts, buckles, shirts and jeans.
Alan Ritchie for more than 40 years has sold western goods in Waco as owner of Ritchie's Western Wear on Waco Drive. He said he has heard of Tecovas, and he has no doubt it's a good company selling a good product.
"But I've never had anybody mention Tecovas," said Ritchie, chatting Friday. "I have no idea how much business they do or don't do."
Ritchie said he will continue minding his own business, selling 40,000 items from his 12,000-square-foot showroom, nearly directly across Waco Drive from El Conquistador. Ritchie said he has made inquiries about a 7,500-square-foot vacancy next door, but wonders if a deal could get done.
He said he is cramped and definitely could use the space, but doubts he could afford the building upgrades city inspectors would require. He said when he signed a lease on the former El Conquistador space he now occupies, the city grandfathered in his use and required minimal changes. He said he rounded up a work crew and made the conversion in about a month.
That scenario would not play out if he were to sign a lease on the balance of the building and expand Ritchie's Western Wear, Ritchie said.
"I'd have to install sprinklers, for one thing," he said. "There's no telling what engineers the city requires would come up with — plumbing, electrical. It could take months and months."