The nationally known Tecovas brand will blaze in downtown Waco, as the Austin-based retailer of handmade boots and western wear prepares to move to Eighth Street and Washington Avenue, in the former 4-C business college building.
Tecovas is a respected name selling quality merchandise, and its presence will contribute to Waco's cachet, observers in the downtown real estate market said. The company, founded by Paul Hedrick about four years ago, has flourished to include shops in such upscale venues as Rice Village in Houston, The Summit in Birmingham, Alabama, and near Highland Park in Dallas.
"They will take more than 3,000 square feet on the first floor," said Jed Cole, president of Brazos River Capital, the real estate investment arm of Waco businessmen Clifton Robinson and Gordon Robinson.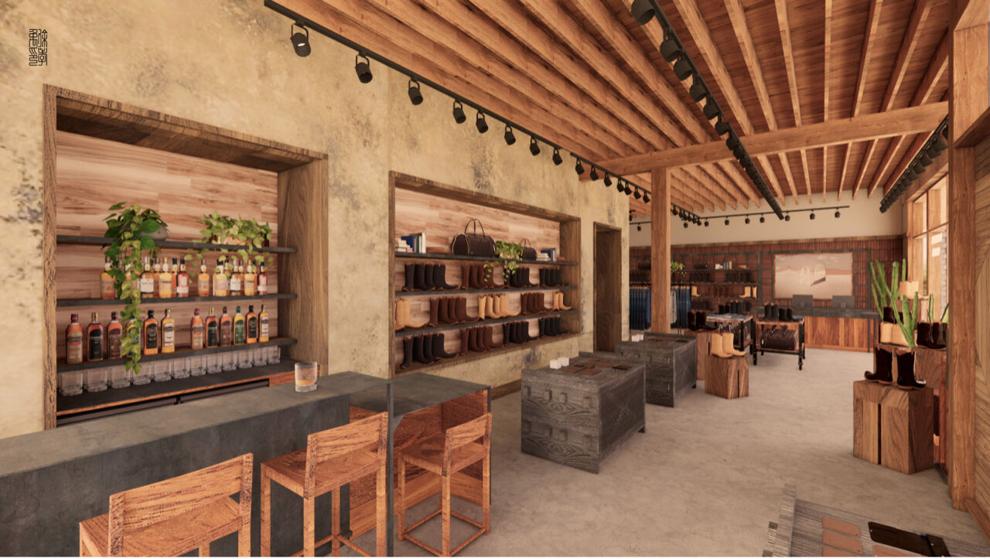 Cole said Gordon's son, Chad Robinson, also is employed there.
"Tecovas is just 100 miles down the road, and aware of the excitement Magnolia has generated," Cole said. "They see the potential for different eyes from around the country seeing their store and their brand."
He said the store should open by late summer.
Magnolia Market at the Silos, 601 Webster Ave., was attracting about 30,000 visitors weekly before the COVID-19 pandemic.
Though technically a rival in the local real estate scene, Coldwell Banker Commercial's Gregg Glime said Tecovas represents a coup for Brazos River Capital and a boon for downtown.
"I think Tecovas is a great brand and obviously a name that carries plenty of clout," said Glime. "I am really excited they chose Waco, and I have a ton of confidence in the developer executing the current plans proposed for the building. I believe this will set the tone for redevelopment downtown."
He said the Tecovas brand should play well with other major retailers, and Waco is running with impressive company having landed a store.
"I am still very confident that as things return to normal, we will see a lot more of these announcements over the next 12-24 months," Glime added.
Tecovas corporate did not return calls or email messages seeking comment. According to the company's website, Hedrick dropped out of the Wall Street world in 2014 to start a boot business after noticing that most boots were either out of reach for most buyers or made cheaply by cutting corners.
"What if I created this missing brand?" he says on the website. "High quality, comfortable boots—timeless in their style—and most importantly: sold for a fraction of the cost of the best brands out there."
The website shows that most Tecovas boots are priced in the mid-$200s. The company has only recently begun moving from an online firm to one with brick-and-mortar locations.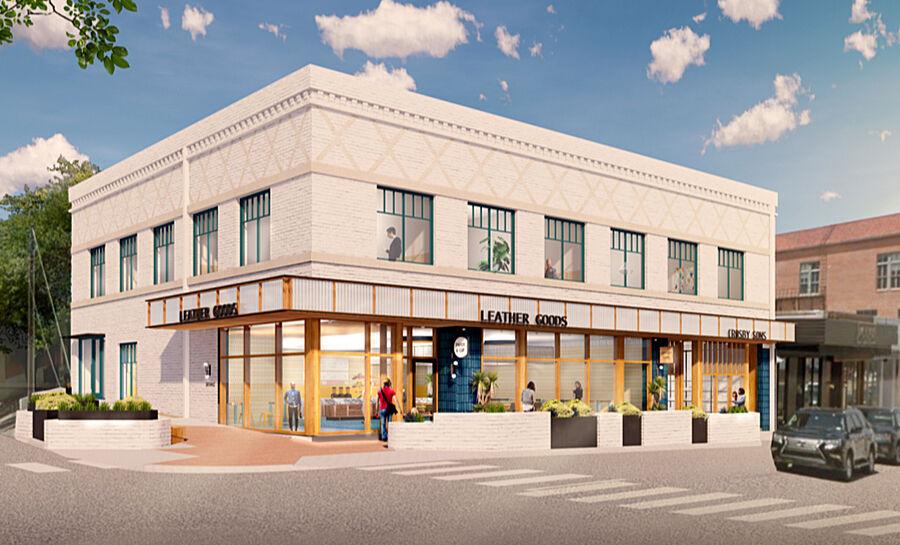 Meanwhile, the local law firm of Patterson-Sheridan LLP confirmed it is taking the building's entire second floor. It will serve as headquarters for four attorneys, including former McLennan County District Attorney Abel Reyna, as well as other members of the firm's litigation team.
Reyna, senior counsel, released a statement saying, in part, the office space "will set a precedent in design and technology," and that the firm is excited to play a part in preserving one of Waco's historic buildings.
Cole said Brazos River Capital will spend $1.5 million to $2 million refreshing and remodeling the aging building at Eighth Street and Washington Avenue. He confirmed there once was speculation the two-story building would welcome a restaurant that might include a streetfront dining area.
That possible use never left the drawing board, and backers of the project secured a pledge of $514,000 from the Tax Increment Financing Zone board to have the structure become retail and office space. The building is the former site of 4-C business college and at one time served as office space for the Waco Police Department, but has been empty more than 10 years.
TIF money also was earmarked to expand the sidewalk in front of the building, giving pedestrians more space. The idea to widen certain corners along Washington Avenue comes from city plans to convert the road to a two-way street with more room for pedestrian traffic, the Tribune-Herald has reported.
Cole said the building has adequate parking nearby.
Megan Henderson, who advocated for downtown as the former executive director of City Center Waco, said she had heard Tecovas might be coming.
"It's a great sign that brands with that kind of presence and cachet feel its time to invest in Waco. I really think they will do well," said Henderson, who is leaving to become Hillsboro's city manager. "We have other brands with cachet, but we've grown them ourselves."
She was referencing Magnolia and Balcones Distilling, an award-winning whisky maker headquartered near 11th Street and Mary Avenue.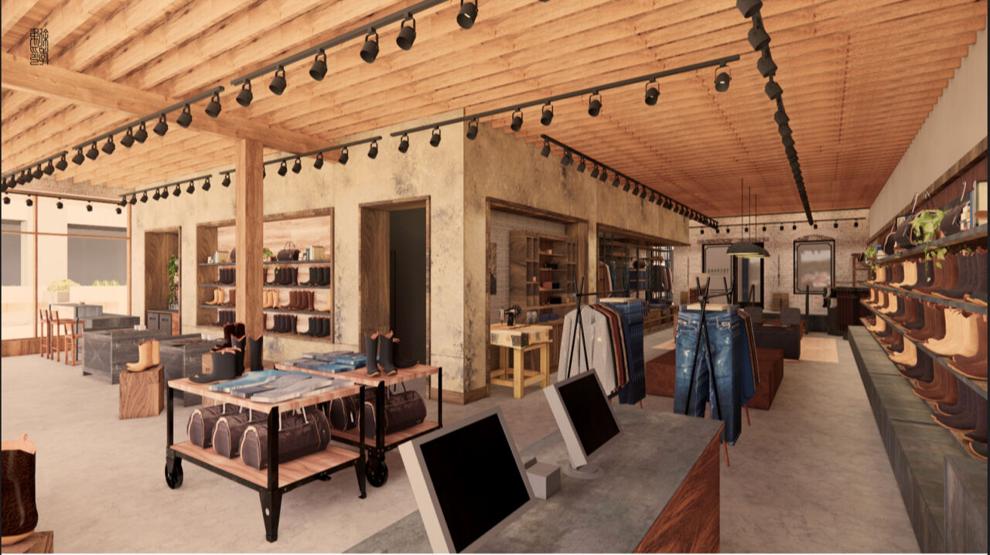 Wes Allison, president and CEO of HOT Fair & Rodeo, said he wears boots probably four days a week. When he was being interviewed for the job in 2002, then-board member Scott Felton, now McLennan County judge, asked him the brand of boots he wore. His answer: Rios de Mercedes.
"I still have that pair, and I'll probably never get rid of them, for sentimental reasons," said Allison, who knows the charm of a good pair of boots.
"It's great Tecovas is coming to Waco. I've never worn a pair, but I've seen the name in booth space at some very big shows, in Houston, for example," said Allison. "We have Cavender's, Ritchie's, several boot stores in Waco now, but it's nice to have a variety. I'm sure people attending livestock and equine shows here will go downtown, if they have a shopping opportunity."
Cole said selling Tecovas was not a chore, but knowing founder Paul Hedrick personally contributed to even more amicable negotiations. They were employed at the same consulting firm before Hedrick launched his boot company and Cole earned postgraduate degrees at Stanford and Harvard.
"We were having lunch in Austin, and I mentioned how exciting it would be to have a store in Waco. We agreed to see about making it work, and a year later we're putting the wheels in motion," Cole said.