It was 2003, and U.S. Army buddies Fred Ballard and Raymond Garrison were hunkered down in Baghdad, Iraq, mortar fire making their lives miserable.
"It was a dangerous job," said Ballard, 47, a Waxahachie native who, though otherwise sharp, retired from the military with a 100% disability rating because of hearing loss. Improvised explosive devices were an occupational hazard during his multiple Middle East tours, one explosion bursting his eardrums.
"I was blown up several times," Ballard said matter-of-factly.
One blast caused his ears to bleed and his vision to turn blue.
"But God kept me safe from terrible harm," he said.
During a life-changing salvo 17 years ago, Ballard and Garrison agreed there had to be a less lethal way to earn a living. They vowed then and there to partner in a business venture when their hitches expired. Garrison, from Panama City, Florida, had a passion for food and a degree in hospitality. His dream, more than anything, led the friends on their path to Waco.
Ballard and Garrison recently opened the 207th L&L Hawaiian Barbecue location, their first, in Mary Avenue Market on Sixth Street downtown. They remodeled the former Pie Peddlers space, applying considerable sweat equity and personal know-how to the process. Ballard borrowed against his military benefits, while Garrison committed his life savings.
"We've invested north of $150,000 but opened debt-free," Ballard said.
Waco real estate agent Gregg Glime said the L&L lease was his last at Mary Avenue Market before Dallas investors acquired the center.
"We thought Hawaiian barbecue was a great concept and a complementary option to the restaurant lineup downtown," Glime said. "It is exciting to see, as we are out recruiting franchise concepts, how much attention Waco is getting."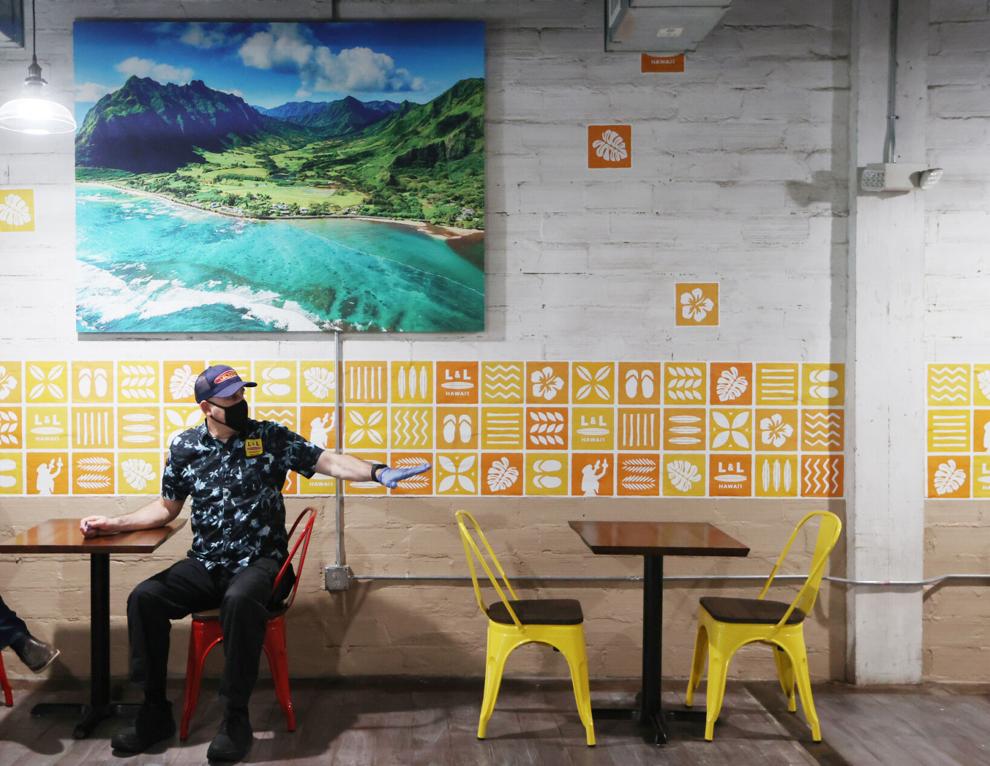 L&L Hawaiian Barbecue introduced itself to markets in Hawaii, California and Washington, but since has moved beyond its core constituency to include Texas locations in San Antonio, Houston, Katy and Plano.
Waco gets Central Texas' first taste of L&L Hawaiian Barbecue's offerings. Hewitt may experience the second bite, and the team eventually may take its act to Austin, if the market cooperates.
The L&L website describes its menu items as "the comfort food of Hawaii," and says the typical plate lunch includes two servings of rice, one serving of macaroni salad and a choice from among three offerings: local fresh catch, chicken entrée or alternate protein. A narrative on the website says these "harmonious" meals are derived from traditional recipes.
Ballard said he is confident the food will go over well in Waco. He said he and his business partner have tried to lay a groundwork for success.
"Leading up to our opening, we spent 30 days visiting a new restaurant each day. We talked to wait staff, cashiers, managers, taking notes the whole time. We wanted to know about their customers, what works in Waco," Ballard said.
Ballard and Garrison hosted a corporate team and chef who flew to Waco to impart the basics of operating an L&L Hawaiian Barbecue franchise.
Though walk-in business proved steady during a recent rainy weekday, the restaurant is not a finished product. It is operating at about 95%, Garrison said. Hiring continues, and management soon will add patio seating with furniture it bought at a bargain from Tex-Mex neighbor, Hecho En Waco.
Discussion continues on which day to close each week.
"We'd like to mirror the Silos," Ballard said.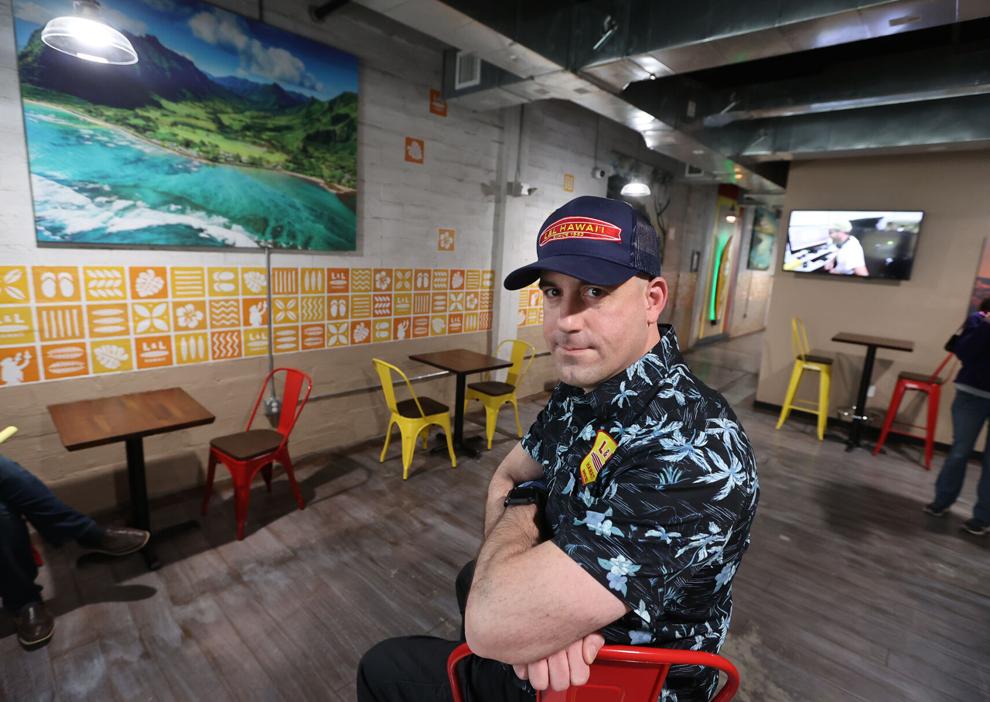 Waco's tourist magnet just down the street, Magnolia Market at the Silos, closes on Sundays.
"But our best day so far was lunch on a Sunday," Ballard added.
So it is back to the drawing board, considering those mixed reviews.
Choosing Waco to serve as test market proved less difficult, he said. It came highly recommended by someone attuned to state real estate trends, a Dallas agent who touted Waco's business growth the past three years.
Local L&L owners, though franchisees, are given freedom to chart their own paths. Ballard said he and Garrison already are pondering tweaks to L&L's food delivery system for specialty products such as Portuguese sausage and pig cooked in the ground using traditional Hawaiian methods.
Ballard described the shipping costs as "horrendous."
He said he hopes to approach global heavyweights Sysco and US Foods about partnering with L&L on deliveries as the company grows.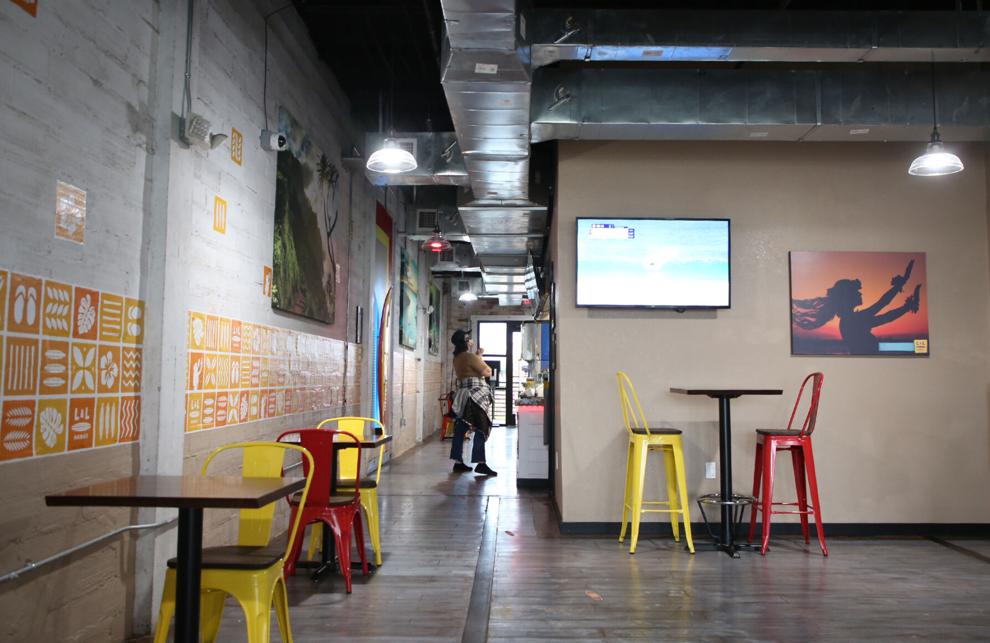 Ballard also is investigating placing L&L Hawaiian Barbecue joints on military bases worldwide, "giving it unrestricted access to thousands of soldiers." Such an arrangement probably would need approval from the Army and Air Force Exchange Service, he said.
Ballard said he grew up on a farm near Waxahachie, developing an affinity for hard work. He took a job with the H-E-B grocery chain at 13, and admits to fibbing about his age. He advanced to produce manager and said a career at H-E-B appealed to him.
But at age 20 he joined the Army, and his world changed. A 26-year career followed basic training at Fort Sill, Oklahoma, taking him to Middle East hot spots including Baghdad and Tikrit in Iraq and Bosra in Syria. He witnessed the war against the Islamic State group, serving much time as an electromagnetic spectrum engineer.
Tracking the spectrum "is a viable way of monitoring combatants' movements or operations by picking up the signals given off by communication devices from afar," according to a recent article in defensetechconnect.com. The article goes on to say the U.S. Army continues to research ways to create "noise" within the spectrum to confuse the enemy.
Now, Ballard said his priority is finding a home in Waco. The married father of three grown children said he now commutes daily from Killeen. He said he and Garrison will work hard, hopefully hire well, and put the restaurant on the path to running smoothly as they pursue other locations.
"The Waco community has been nothing but supportive," Ballard said. "I think business will get even better when the college kids come back and COVID-19 gets more under control. People are not getting out like they used to."