Solar panels and wind farms festooning the Central Texas landscape came about, in part, because renewable energy companies pocketed tax breaks available via Texas' incentive program dubbed Chapter 313.
But 313 must now RIP, to the chagrin of Mart Independent School District superintendent Betsy Burnett, who urged the Texas Legislature to keep 313 on the books beyond its Dec. 31, 2022, expiration date. That did not happen, and Burnett said small districts will suffer the consequences.
"I'm very disappointed," Burnett said. "I testified before a committee considering 313-related legislation that might be more business friendly but would potentially hurt schools. Those involved with the bill turned it around, creating something that would benefit everyone. We thought it was a given that this was a win-win for schools and business interests."
But all legislation preventing 313 from fading into the sunset bogged down without passage. Now the 20-year-old Texas Economic Development Act that allowed school districts to offer tax incentives awaits its fate. Burnett said she "hopes and prays" a remedy gets tacked onto another bill, or the issue gains traction during the multiple special sessions Gov. Abbott vowed to call.
Burnett's support for 313 is not theoretical. Engie North America used the program to build its Prairie Hill wind farm sprawling across 35,000 acres of McLennan and Limestone counties, generating 300 megawatts of electricity for Walmart. Meanwhile, construction has begun on a 500-megawatt solar farm developed by Enel Green Power, an international company based in Italy. It will feature 1.2 million solar panels over 4,263 acres, and represents the largest solar farm Enel has constructed in North America.
"While the decision not to extend the 313 tax abatement does not impact our existing portfolio of projects in operation and construction, it will certainly be a consideration as we evaluate future investment decisions in the state," said Georgios Papadimitriou, who oversees Enel operations in Canada and the United States.
Both projects qualified for 313, and Mart ISD reaps the financial benefits.
"Prairie Hill is complete, and (Enel) is under construction," Burnett said. "I've heard another group might be interested in putting a solar farm in this area, but without 313 being extended, I don't think that will happen."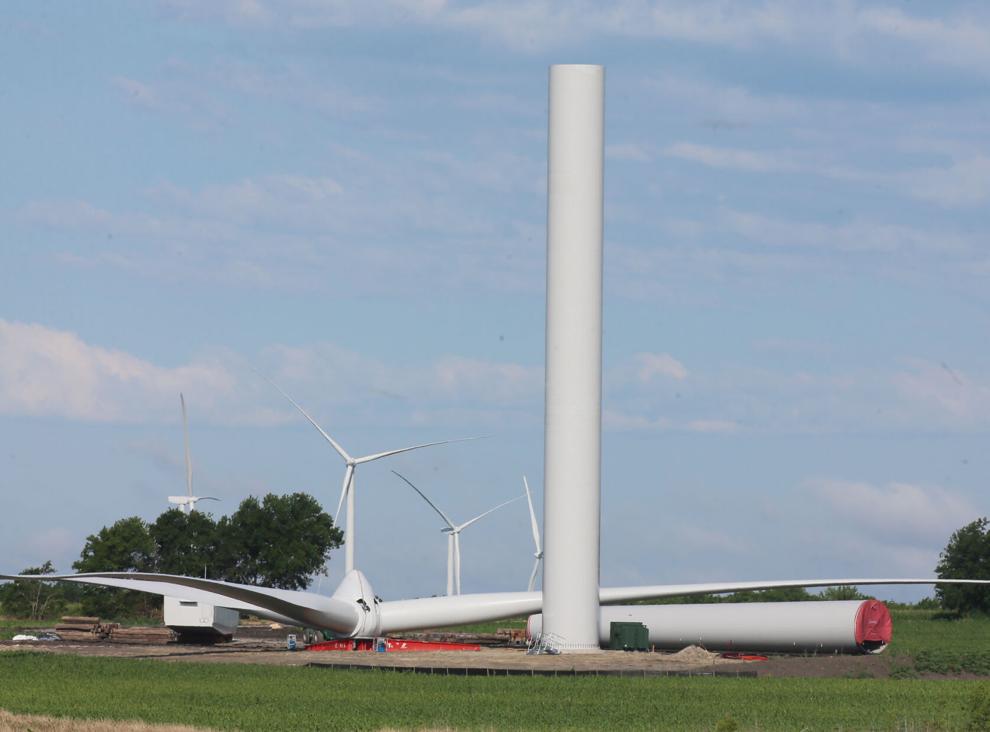 Even with the incentives, tax money received or pledged from the renewable energy projects allowed Mart ISD to issue $20 million in bonds without raising taxes, Burnett said. The money will go toward projects long needed but postponed owing to financial constraints. The district will build a new bus barn; refurbish the administration building; and install new turf and track surfaces for athletics.
Enjoying increased tax revenue is one benefit, but Mart ISD receives direct payments from the energy companies, said Burnett, mentioning $2 million from Prairie Hill and $1.5 million from Enel the district will collect in January. Each company pays the district $50,000 annually in "revenue protection payments," Burnett said.
The highest-profile local projects to benefit from 313 tax incentives involve renewable energy development, but the program has greased the skids for projects in a range of sectors statewide. A Toyota truck plant in San Antonio and a Samsung semiconductor plant in Austin are among its most well-known beneficiaries.
The Texas Comptroller's Office in a 2016 "Fiscal Notes" publication says "The statutory purpose of Chapter 313 is to encourage businesses to invest in Texas and create relatively high-paying new jobs." The Comptroller's Office must approve Chapter 313 agreements before they are implemented and after it has determined if a project is reasonably likely to generate enough tax revenue within 25 years to offset taxes lost to incentives.
The Comptroller's Office also must determine if tax limitations are a determining factor in the applicant's decision to invest and build in Texas.
An agreement is struck between a taxpayer wanting to develop land in Texas — an energy company, for example — and a school district. The taxpayer builds in exchange for a 10-year cap on property values for tax purposes.
Eligible projects include manufacturing; research and development; clean coal and other clean energy projects; renewable electricity generation; nuclear energy; computer data centers; and "Texas priority projects," meaning those with an investment commitment of more than $1 billion.
Locally, renewable energy projects dominate the landscape, with school districts including Axtell, Hubbard, Blooming Grove, Chilton, China Spring, Clifton, Corsicana, Mount Calm, Riesel, Rosebud-Lott, Troy and Valley Mills either entering into or applying for 313 agreements.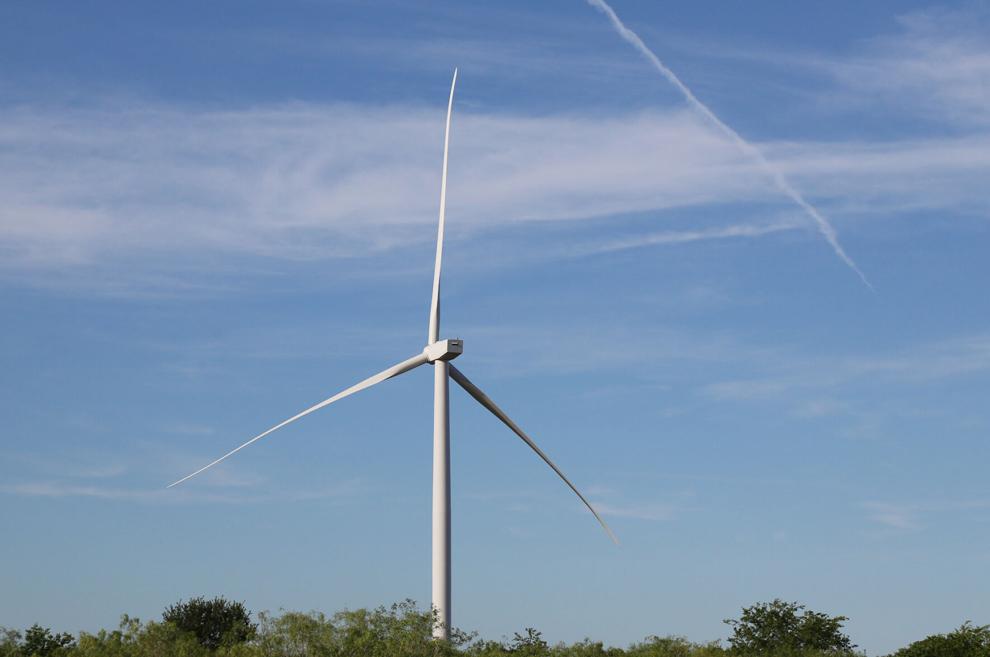 The Houston Chronicle examined the 313 program in a series of articles titled "Unfair Burden," a headline for one story saying "huge corporations are saving $10 billion in Texas taxes, and you're paying for them." The newspaper chronicles milestones along 313's two-decade journey, and ultimately questions its value as an equitable approach to attracting industry.
Among the Chronicle's findings, according to its report, Texas is paying $211,600 in tax incentives for each job created, conservatively speaking, though state officials have placed the figure at $1.1 million.
At least 30 companies failed to fulfill their job-creation promises since 2019, but they paid no fines and their tax breaks remained in force. Applying companies nearly always qualify for subsidies, with fewer than 2.5% of all Chapter 313 applications rejected, the paper found.
The series also throws into question whether companies view 313-related incentives as a deal breaker in their decision-making process or if they eagerly snap up incentives while already leaning toward Texas.
"The program isn't without its critics," The Comptroller's Office primer says. "In 2015, Gov. Greg Abbott vetoed legislation to expand Chapter 313 incentives to projects involving multiple, contiguous school districts. The governor's veto stated that, 'While the program may sometimes have a positive impact on local economic development, serious concerns exist about its oversight, its transparency, and its value to taxpayers.'"
Lawmakers have tweaked 313 over the years and extended it three times, but unless the legislative picture changes, it will not see 2023.
Burnett said she is aware of naysayers and the concerns raised in the Houston Chronicle's reporting.
"I read a few of those articles and I can understand that perspective," she said. "But the Houston, Texas, area is a lot different than Mart, Texas. The companies that found us, from outside the country, definitely from outside the state, would not have found us without a 313 agreement.
"Nothing was finding Mart. Now we're updating old facilities and saving our taxpayers money. It's more pro than it will ever be con."
Kris Collins, senior vice president for economic development at the Greater Waco Chamber of Commerce, likewise likes what 313 offers.
"The program has been unfairly criticized as costing taxpayers when in fact it helps taxpayers," Collins said in an email response to questions. "To be clear: Chapter 313 does not remove property from the tax rolls, but delays the time that new investments go on the school district tax rolls at full value."
Cities and counties have a range of options for providing grants or tax breaks to incentivize businesses to move in or stick around.
"However, in a property-tax-driven state like Texas, highly capital-intensive projects need some measure of assistance with school district taxes," Collins said. "Waco and McLennan County have faced this issue on numerous occasions with prospective prospects and lost several deals to states with lower tax burdens.
"Texas ISDs are prohibited by law from participating in tax abatement agreements or Chapter 380/381 grant programs. Chapter 313 is the only economic development program available for school districts to be active participants in expanding their tax base."
The decision to allow Chapter 313 to sunset, said Collins, "is likely to result in a chilling effect for large national projects previously considering Texas. The 'cost of doing business' matters to companies and taxes significantly play into their long-term projections considered in the site selection process."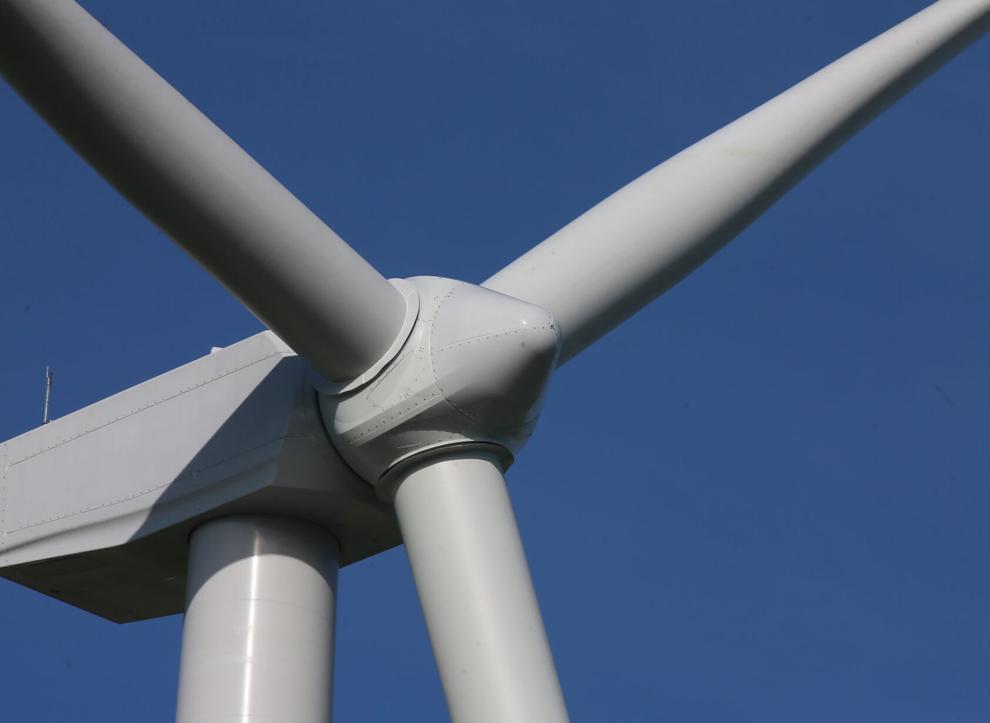 Ray Perryman, an economist based in Waco often involved in statewide economic forecasting, including that for 313 when it was enacted, said the measure "completely changed the economic development landscape in Texas, and remains critically important to attracting capital intensive projects."
"What is often lost in this discussion is the fact that property tax on vacant land is very low," Perryman said. "In many rural areas, where 313 has been extremely helpful, the land was often previously taxed at its agricultural value. The (energy) companies typically make some type of balancing payment and, of course, after 10 years the full value is taxed.
"Given the tax structure in Texas and the intense competition that is out there these days, the measure is very important."
Perryman said it would be entirely appropriate to review 313 and strengthen compliance.
Falls County Judge Jay Elliott said farmland is great for cattle and corn but less attractive on tax rolls. Land occupied by solar farms is appraised at $1,500 to $3,500 an acre for tax purposes, while land carrying an agricultural designation is valued at $200 to $300 an acre, Elliott said.
He said renewable energy farms represent cash cows to agriculture-heavy counties, benefitting landowners, taxing entities and the energy companies.