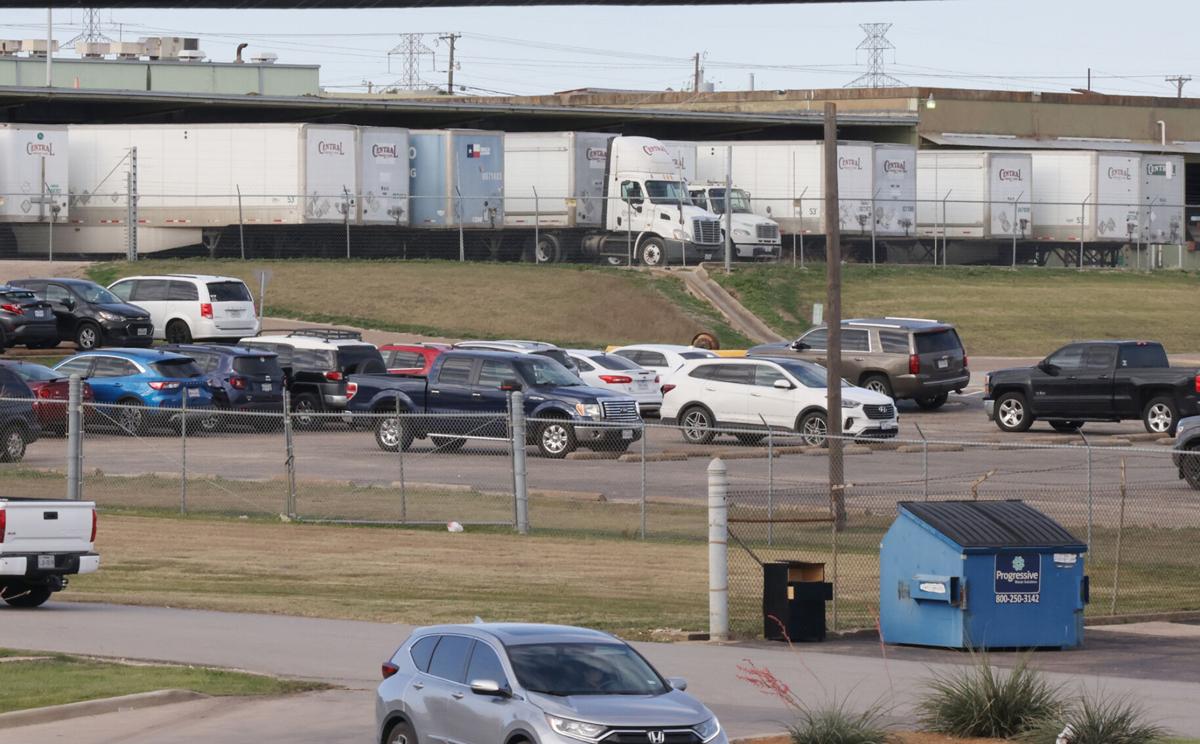 Central Freight Lines will shutter operations, the company W.W. "Woody" Callan founded in Waco 96 years ago reportedly swimming in debt and unable to craft a rescue plan that would satisfy creditors.
Monday was the iconic company's last day to pick up shipments, and a statement says it hopes to complete deliveries by next Monday.
Central has seen employment locally gradually slip, with a Greater Waco Chamber of Commerce spokeswoman saying records show a staffing level of 186 in May 2020, when the chamber last took a reading.
"We make this announcement with a heavy heart and extreme regret that the company cannot continue after nearly 100 years in operation," said Central Freight Lines president Bruce Kalem. He said Central could not find a buyer for the entire business, though at least one trucking trade magazine reports it received inquiries about segments. Kalem said Central could not secure commitments to fund ongoing operations or assist with a bankruptcy filing.
The best alternative, he said, "was a safe and orderly wind-down."
That move leaves about 2,100 employees in a lurch. Waco nominally remains Central's headquarters, home to its corporate office and a terminal at 5601 W. Waco Drive. But Kris Collins, senior vice president for economic development at the Greater Waco Chamber of Commerce, said "a lot of their leadership operations have relocated to Phoenix," home to current owner Jerry Moyes.
"This comes as a surprise to us, and we are definitely sad to see the business close," said Collins in an interview. "Right now, our thoughts are with employees. We are reaching out to the company to see how we can assist those displaced find work with other employers in the area.
"I think there are lots of carriers still needing drivers, even locally, as job postings would indicate," Collins said. "It should be relatively easy for those individuals to transition to new employment if they want to. It also provides an opportunity to re-skill into a different industry, if they'd like."
Ray Perryman, a Waco-based economist with a national reputation, said in an email: "Central Freight Lines is a storied Waco institution that will be sorely missed. Its origins date to the very beginning of freight transportation by truck. My personal memories go fondly back to the early 1970s, when one of the senior executives taught my college Sunday School class."
Trucking is a highly competitive industry, and combined with the shifts in freight shipping patterns, strategic decisions have proved challenging.
"At various points in time, there has been pressure to invest in additional equipment or push to expand market share, and some firms have unfortunately been caught on the wrong side of trends," Perryman said.
"Central Freight had a large debt burden stemming from past decisions that evidently could not be sustained," Perryman added. "This closure is obviously difficult for the employees of the firm throughout the country, particularly during the holiday season. Central Freight has many valuable assets that can hopefully be placed back into service to meet future needs."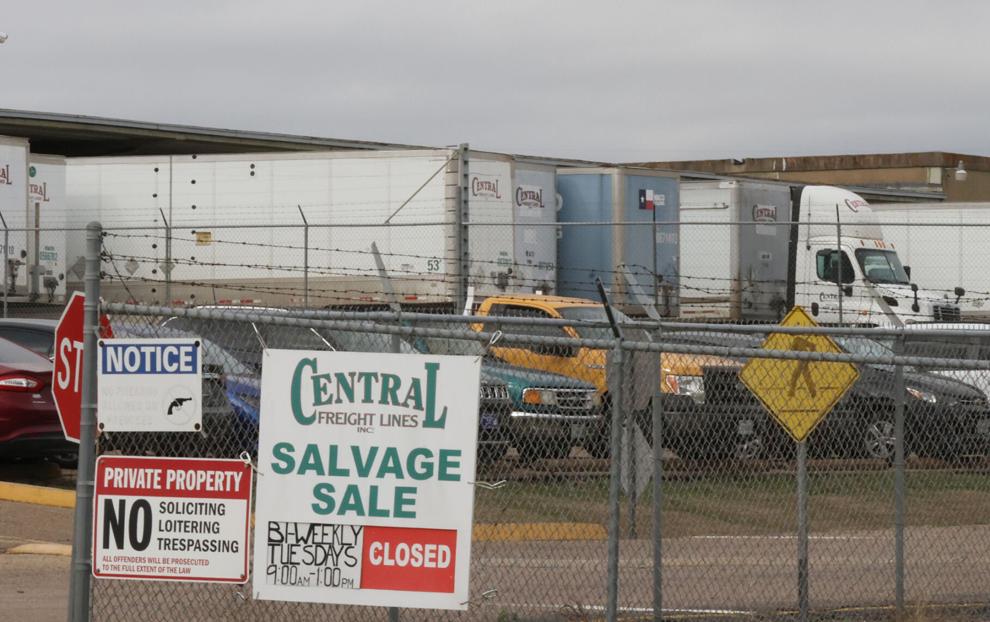 Callan bought a Model-T to launch Central Freight, traveling between Waco and Dallas to pick up goods for a local merchant. Ownership over nearly a century evolved to include family, employees and partnerships with other freight haulers, including Roadway and Viking Freight. Agreements with regional carriers spread Central's delivery capabilities coast to coast.
Central Freight went public in 2003, then three years later returned to being privately held due to a merger that involved trucking magnate Jerry Moyes, the billionaire founder of Phoenix-based Swift Transportation. Moyes' other business interests included a charter airline service, Swift Air. He was a limited partner in Major League Baseball's Arizona Diamondbacks and a minority owner in the National Basketball Association's Phoenix Suns.
A trucking trade magazine, SupplyChain Management Review, reported that Central juggled its executive team in 2020, naming Moyes interim president and CEO. He remained chief executive when Kalem became president.
That same magazine said Central has more than 2,100 employees, including 1,325 drivers, while operating 65 terminals. It also has 1,600 "power units," the tractor component — including the engine — in tractor-trailer rigs.
Central was classified as a less-than-truckload hauler, meaning it moved shipments from multiple customers on a single trailer.
The Wall Street Journal, in its coverage, said "most operators in that business have thrived over the past two years under heavy demand from retailers and manufacturers and the pandemic-driven boom in online shopping."
Central did not return calls and email messages seeking further comment.
A timeline appearing on the Central Freight website notes the company in 2020 was named "Carrier of the Year" by GlobalTranz, a company involved in supply chain and logistics management. The timeline also said Central in 2019 took possession of 100 new Kenworth Freightliners. In 2011, W.W. Callan was inducted into the Texas Transportation Institute Hall of Honor.
Central Freight received $10 million through the U.S. Small Business Administration's Paycheck Protection Program when the COVID-19 pandemic was threatening workforces, reports FreightWaves, a trade magazine.
Kalem told FreightWaves that PPP allowed Central to restore wages cut during the pandemic. It even raised pay in recent months, said Kalem, who lamented that Central continued to struggle attracting drivers.
The Central Freight footprint on West Waco Drive may change drastically. Waco businessman David Mercer joined Dallas investors in buying the site, then leased 37 acres back to Central at least through next year.
Mercer told the Tribune-Herald the group envisions a mixed-use development there eventually, including retail, multifamily, dining and entertainment.